Beep Beep! What's that sound?
It's the sound of the ecommerce advertising bus you're about to miss if you don't get onto Google Shopping Ads right now!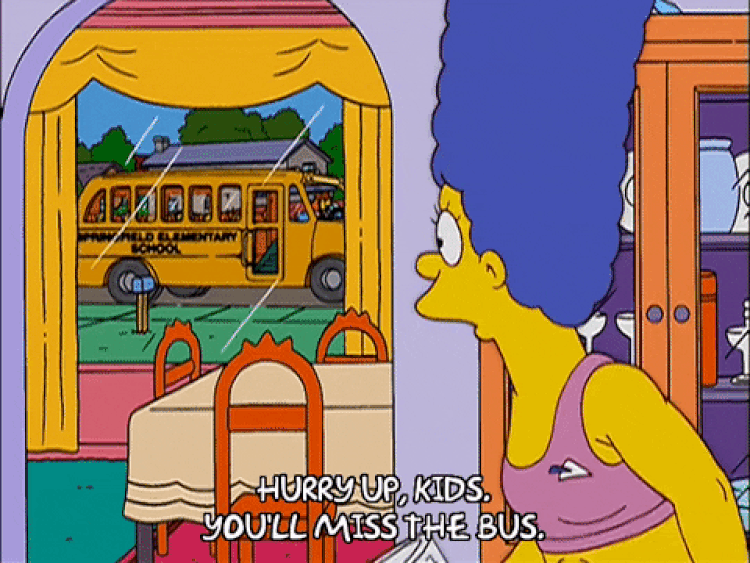 Internet users make 3.5 billion searches per day on Google. And Google Shopping Ads are massively outpacing standard search ads in 2021. Just look at this data on clicks from Q2.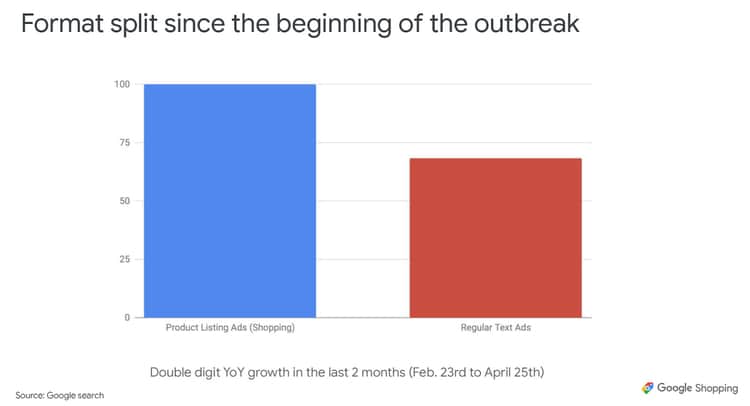 This data shows that customers are clicking on Google Shopping Ads much more than standard text ads. But why?
As some of the most clicked advertisements Google has to offer, Google Shopping Ads are an efficient and affordable way to boost traffic to your ecommerce store and increase your sales.
In this blog we'll look at 7 great benefits of Google Shopping Ads that will convince you to try them out:
Amazing visibility for your products
Greater advertising ROI
Broader reach for your ads
Better qualified leads
Easy set up and simple management
Valuable reporting tools
Mobile-friendly display
Before we delve into more detail on the benefits, let's take a quick look at what they are and how these adverts are different from regular search ads.
What are Google Shopping Ads?
Simply put, Google Shopping Ads are product-based ads. They show up specifically for product searches across Google and Google Shopping.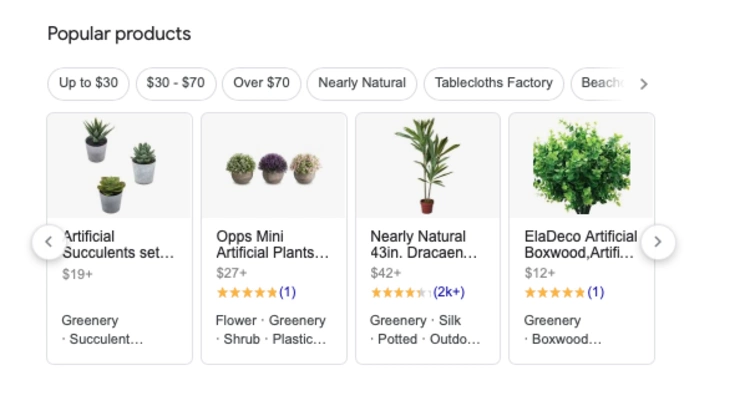 Unlike ordinary search ads, they display an image of a product together with details like product title, price, store name and reviews. Basically, they give shoppers key information about the product before they even visit an online store.
How do I set up Google Shopping Ads?
Setting up a Google Shopping campaign is pretty simple. Here are the 3 steps you'll need to follow:
Create a Google Ads account if you don't have one already.
Create Google Merchant account and link your Google Ads account.
Set up your product feed on the Google Merchant Center. You'll need to upload product data like product title, category, and price. This helps Google identify what you are selling.
Sit back and relax as Google uses the information on your product feed to match your products with the most relevant searches. Your created campaigns and ads can lead either to a landing page on your store or to a Google-hosted landing page for your local inventory.
As step 3 shows, one of the big advantages of Google Shopping campaigns over regular search campaigns is that you don't need to bid on keywords. Instead, Google crawls your feed and your product data (product titles and descriptions) and then decides what keywords your products are relevant for. So, once you've set up your product feed on the merchant center, Google automatically matches search queries with your product details - pretty neat.
What different types of Google Shopping ads are there?
There are 3 types of Shopping ads you can use in your Google Shopping campaigns:
Product Shopping ad. These are created based on the product data provided in your Google Merchant Center account.
Showcase Shopping ad. You can create these by grouping a selection of related products together. That way shoppers can compare several of your products and click the right one. This helps people discover your brand and explore your inventory.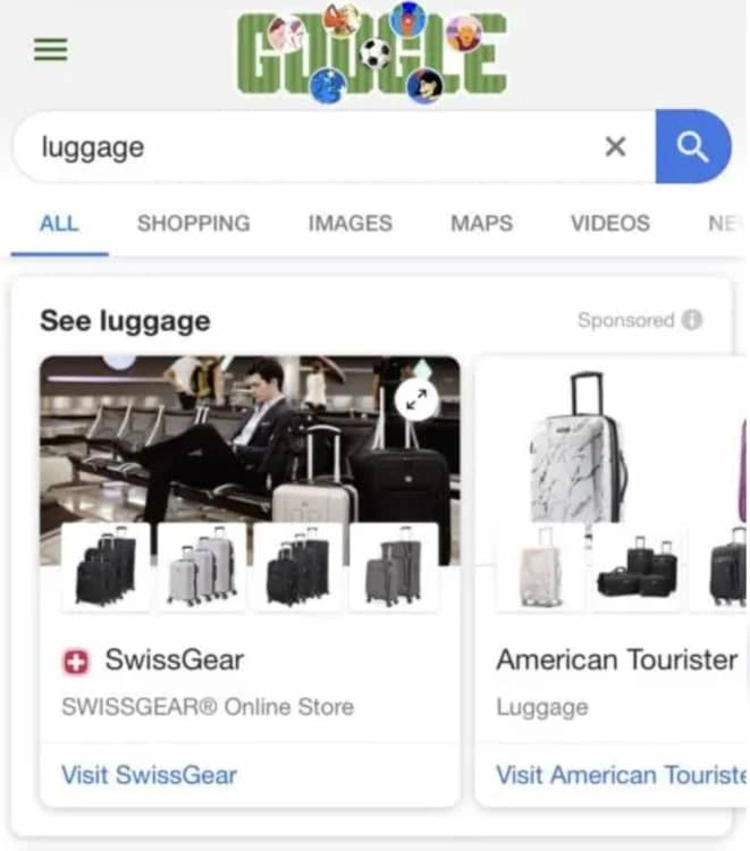 Local Inventory Shopping ad. These use product feed data on your local inventory to showcase your products and information of a physical store to nearby shoppers searching with Google.
Similar to ordinary search ads, Google Shopping ads participate in an ad auction. Exactly how you are charged works a little differently depending on your chosen ad type:
Product Shopping ads are charged using cost-per-click (CPC). This means that you are only charged when someone clicks an ad.
For Showcase Shopping ads, maximum CPE (cost-per-engagement) bidding is used. This means you set the highest amount that you are willing to pay for an engagement. You are charged when someone clicks a product in your Showcase ad.
In any case, according to Google you'll only pay the minimum amount necessary to rank higher than the advertiser immediately below you. You'll often pay less than your maximum bid.
To understand more about Google's overall offering, checkout this guide to Google ads for dropshipping, which includes a nice breakdown of the 5 main types available.
Do Google Shopping ads work?
The simple answer is yes.
First of all, setting up a Google Shopping campaign is relatively simple. Just create your product feed on the Google Merchant Center, then kick back and let the traffic flow in.
And Google Shopping ads are a perfect way to connect interested shoppers with your product line.
These visually appealing ads ensure that your products are seen and perform better than regular search ads.
They drive quality leads to your store and streamline the customer journey because they provide shoppers with lots of information pre-click.
The platform itself is easy to use and provides great reporting on your ad campaign performance.
The results of these benefits? Well, more visibility will mean a higher volume of traffic to your store. And better quality leads will mean more of this traffic turns into sales. That's a pretty compelling case for adding Google Shopping ads to your mix.
So, we've had a quick look at how Google Shopping Ads work. Now, let's dive into the main reasons why you should consider using them to promote your products.
What are the benefits of Google Shopping ads?
Reason 1: Amazing visibility for your products
Google Shopping ads enhance the visibility of your products in a couple of ways:
First, they place your products at the top of Google search results. This makes it easier to grab the attention of potential customers - your product is the first thing they see on the search results page, above organic results.
Second, they have product photos and basic product information. Images capture attention better than keywords or slogans.
Just imagine: you are looking to buy some beautiful artificial plants for your home. After entering a search inquiry on Google, you get a results page that looks something like this: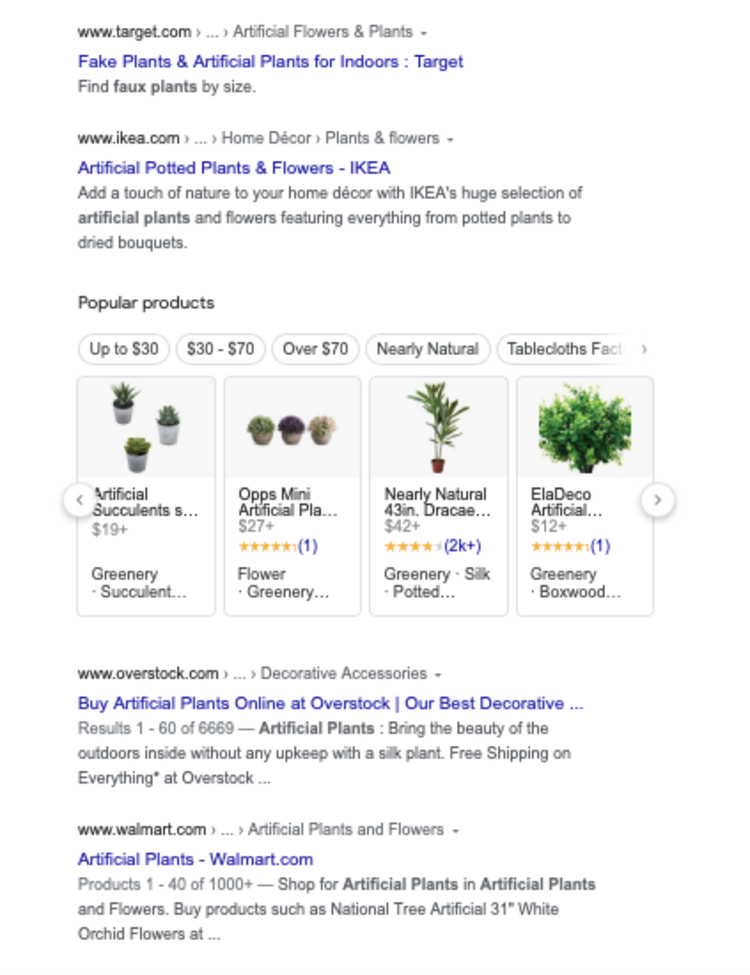 The images really stand out, right? After all, with this kind of product (and tons of others) how they look is super important.
Google Shopping ads make your products look visually appealing on search results pages. And when an ad is visual and contains concrete information on the product, customers will feel more inclined to click.
Reason 2: Greater ROI
Google Shopping ads are a smart investment of your marketing budget.
Why? Because they perform better across a whole range of important metrics: click-through rate (CTR), cost-per-click (CPC) and conversion rate.
It's time to take a look at the data.
For shopping-related searches, Shopping campaigns offer much better CTRs. In a recent report on retail advertising, advertising performance agency Merkle found that Google Shopping's click share of Google search ad clicks hit an all-time high of 63%. This means that shoppers were almost twice as likely to click on Google Shopping Ads than on text ads on the search results page.
Research on ad performance shows campaigns that use Google Shopping ads have a significantly lower CPC - $0.66 compared to $1-$2 of ordinary search ads. As a result, Shopping campaigns save you money while still increasing traffic to your store.
Finally, Google Shopping ads tend to have better conversion rates than text ads. According to research on Google ads by Merkle, they have 30% higher conversion rates on desktops and 21% higher conversion on mobile.
In summary, these advertisements are more effective both at bringing traffic to your store and driving sales. The result for you is a better return on your investment.
Why do they perform so much better? The main reason is the amount of information displayed, which basically streamlines the entire customer journey. Shoppers don't need to navigate to your store. They are given all the details they need immediately, then taken straight to the product that they're interested in.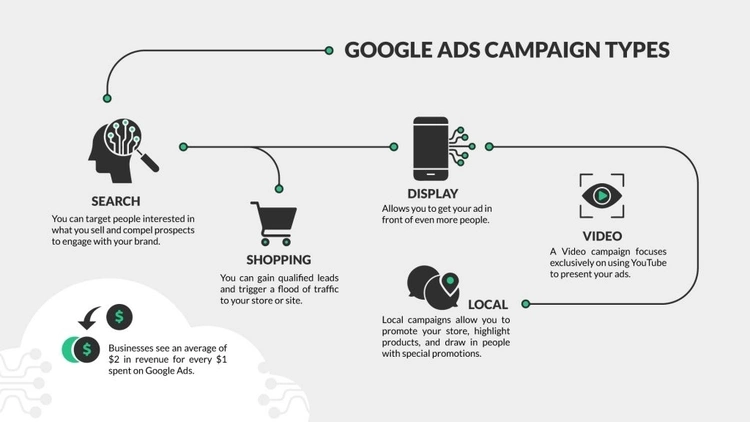 Reason 3: Broader reach
Google Shopping ads don't only appear in Google's standard search results. Because they are useful for shoppers and popular with advertisers, Google has steadily expanded the channels where Shopping ads are displayed. This means you have more opportunities to reach potential shoppers.
Today, Google Shopping ads show up in a variety of places, including:
The shopping tab on Google Search
Google Images
Google Search Partner websites
Across the Google Display Network, which includes YouTube and Gmail.
Another huge benefit of Google Shopping ads is the amount of space they can occupy on a single search results page. Basically, there is no limit to how many of your Shopping ads can appear for a single search. Contrast this with paid search ads, where they will only display on the page once.
There some other perks too:
shopping ads and text ads can be displayed together.
You can advertise multiple products from the same collection or category on a single search query.
The result is that you're able to reach more shoppers, on more channels, with more of your products. Win, win, win.
Reason 4: Qualified traffic
Not only do Google Shopping ads offer greater quantity, they offer greater quality too. To put it another way, you're going to bring better quality traffic to your store.
Why? Because your ads are shown to people with clear customer intent. They are actively looking for the exact products you are displaying.
Many people who are searching for specific products on Google have already decided to buy the product. If Google determines that your products are relevant to a search query, they may be seen by shoppers who are looking for exactly what you offer.
If they see a relevant ad, these shoppers are likely to click on the link and buy from you.
Google Shopping Ads also increase the quality of your traffic by displaying information that is not included in regular text ads. They enable shoppers to compare features, price, reviews and other essential points before clicking.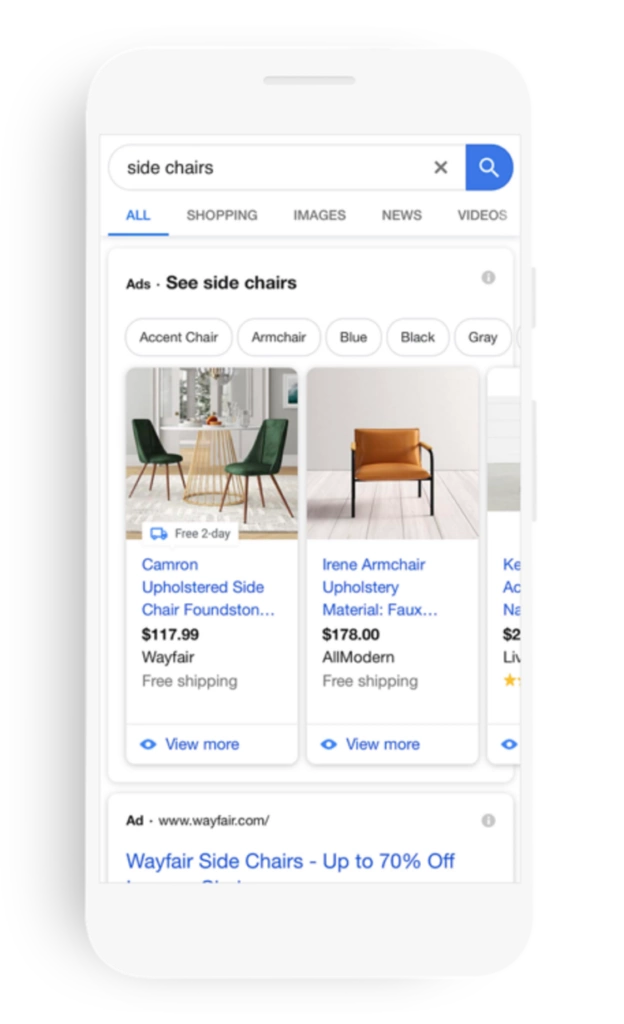 This means that if they do click on your ad, you already meet their criteria on these critical points.
What happens if they don't have this info (as is the case with text ads)? They click on your ad only to find that you sell premium products and they're looking for a bargain. So they leave. You've wasted marketing spend on a customer who was never going to buy.
With Shopping ads, this is much less likely to happen.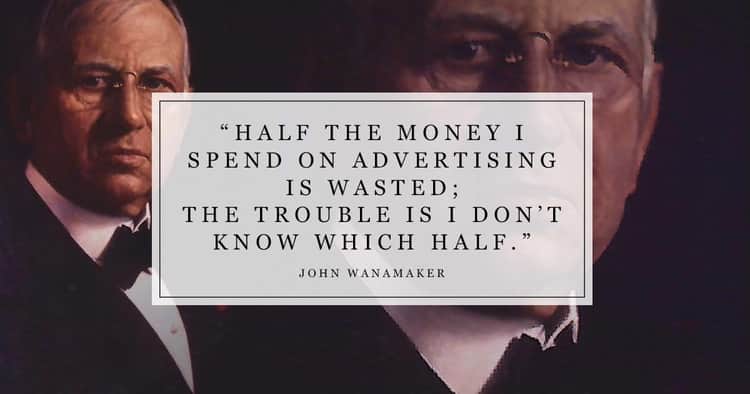 Reason 5: Easy set up and management
One of the reasons why Google Shopping campaigns are popular with retailers is that they are easy to set up, control and manage.
To set up a Shopping campaign, you don't need to create keywords or texts - most of the work is done automatically, using your product feed. Just set it up in the Google Merchant Center and you're good to go.
You don't even have to add information about each product manually. There are plenty of tools that automatically pull data from your store to generate your feed.
You can also prioritise your campaigns. So, if a Google search triggers multiple products from your feed, Google can show the prioritized products, for example, the most profitable ones.
Reason 6: Valuable reporting tools
Google Shopping ads provide comprehensive data on how your products are performing:
You can follow your product performance at any stage of granularity.
You can use filters to view how products are performing at the product, brand or product group level.
You can analyse comprehensive data on impressions, clicks, average cost-per-click, conversion metrics and others.
Sometimes it's hard to know how your ads are faring compared to the competition. So one handy function is benchmarking data. It gives you insights into how your campaigns are performing compared to your competition which can be super handy.

With these reporting tools, plus many more, you'll be able to optimise your ad campaigns and identify growth opportunities.
Reason 7: Displays well on mobile
Mobile has taken over as the most-browsed-on device for online traffic - over 60% of Google searches are now conducted via mobile devices, research by Statista shows.
So having ads that perform well on mobile is critical. And Google Shopping ads do just that.
Google will only show 2 text ads in search results on mobile devices. This means that unless you manage to secure one of these valuable top 2 positions, your ad is going to be buried lower down and seen by fewer shoppers.
However, with Google Shopping ads, a carousel of the first 15 results appears in the ad array. This boosts the chances of your products being seen. Furthermore, Shopping ads display intuitively on mobile when customers use the Shopping tab in Google search.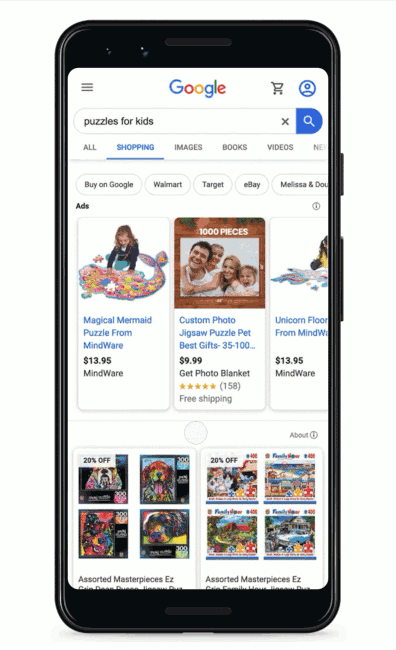 Smartphones are becoming the most popular devices for online shopping - so says the latest research by Marketing Dive. Make sure your ads are visible and prominent on mobile with Google Shopping ads.
Google Shopping Ads: key takeaways
To sum up, there are numerous benefits to using this form of digital advertising for your ecommerce store. They can bring you:
More traffic. These visually appealing ads stand out on search pages and across the Google Display Network, putting your products where shoppers can see them.
Better quality traffic. They also act like a filter, because they provide key information that customers need. The result is that only shoppers who are genuinely interested in your products will click.
This is a great recipe for boosting sales. No wonder, then, that Google Shopping Ads are consistently proving more popular than standard search engines. It's time to get on the bus to more sales.