According to CoSchedule, only about 50% of marketers consistently achieve their set marketing goals. That leaves a whopping 50% of marketers whose efforts and investments often yield no results.
Over the years, performance marketing has gained recognition among e-commerce businesses, marketers, and agencies.
That is because performance-based marketing provides a results-oriented and cost-effective way to run your advertisements.
You can measure the performance of your marketing campaigns accurately and, even better, get your desired outcome without worrying about losing all your money.
Let's look at how performance marketing works and how you can use it to your advantage.
What is performance marketing?
Performance marketing is a digital advertising program in which you optimize your marketing campaigns based on the outcome you desire (clicks, impressions, etc.).
Here's how performance-based marketing works: if your campaign goal is to get more sales, you will only pay for the number of sales registered. If you aim to get more subscribers to your newsletters, you optimize for the number of sign-ups.
Performance marketing empowers you to market your products and services on a variety of channels such as websites, search engines, content platforms, and social media.
Benefits of performance-based marketing
Performance marketing helps merchants get the best out of their investment and digital performance strategy.
Here are some of the benefits of performance-based marketing for businesses:
#1. Performance is measurable
With performance marketing, you can easily measure the effectiveness of your campaigns.
Instead of spending your advertising budget just for any metrics, you can focus on specific metrics you need to achieve your marketing goals.
#2. It is budget-friendly
Compared to traditional advertising, performance marketing helps you optimize your budget. Rather than spending money in advance without seeing the ad outcome, you pay when you get what you want.
#3. It helps extend your brand's reach
Running your campaigns on performance-based marketing platforms gives you access to a larger audience. That is because you will have access to the audience of your chosen performance marketing company.
For example, running performance ads on Facebook empowers you to choose the right audience from more than 2.8 billion users on the platform.
Google handles over 3.5 billion search queries per day. This means if you run your performance marketing campaigns on Google Ads, your ads have the potential of reaching billions of searchers.
Think about it.
Performance marketing gives your brand the exposure it needs and the results you want.
#4. It enables real-time ad changes
You can track, evaluate, and optimize online marketing campaigns in real-time with a performance marketing program.
Knowing how an ongoing campaign performs with specific audiences is vital for improving marketing success and making better-informed decisions.
#5. It leads to better, faster results
You get results faster when you tailor your spending to specific goals. Moreover, your performance marketers will ensure it gets the best outcome for its marketing effort.
That means you will get the best out of every dollar you spend on advertisements. And, since your campaign's performance is managed, measured, and analyzed in real-time, you can secure better results.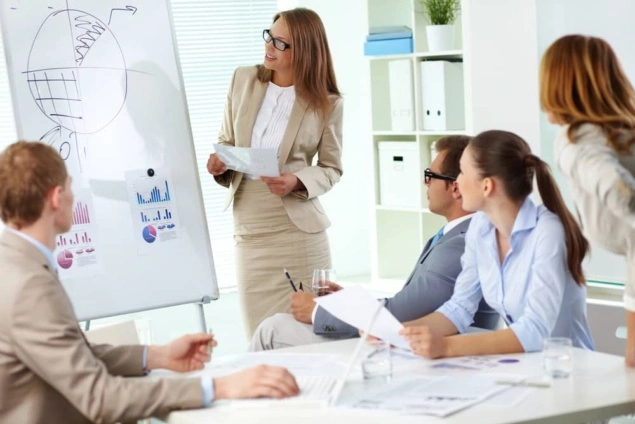 5 Best performance marketing channels (with examples)
Regardless of your marketing budget, you want to get the best out of your campaigns to make significant sales or turnovers.
Several efficient performance marketing channels are available online, and choosing the right marketing channel is crucial to help you achieve set marketing goals.
With that in mind, here is a list of the top performance marketing channels and their examples:
1. Affiliate marketing
According to Neil Patel's step-by-step guide, affiliate marketing refers to earning a commission every time someone purchases a brand's products or services that you promote.
In this way, affiliate marketers can spend their time advertising products instead of creating them and get rewarded with a percentage of the product's cost when they make a sale.
To many, affiliate marketing is a way to earn scalable, passive income. That is why you often see people promoting a wide array of products on social media, blogs, and digital billboards.
Affiliates also get a personal link that both they and product owners can use to track sales.
Several types of businesses and entrepreneurs, such as bloggers, digital course creators, and online store owners will benefit from affiliate marketing. A well-known example of an affiliate program is Amazon Associates.
2. Native Advertising
There are more than 763 million adblock users worldwide. This means you need more effective ways to promote your products and services to the target market.
Native advertising allows you to market your brand to your audience on websites where they hangout.
Native ads can be in the form of:
In-feed ads on social media or websites
Promoted listing
Paid content — videos and articles
Recommendation widgets
Native advertising is a kind of performance marketing that gives you increased exposure, traffic and leads than running campaigns they might block from showing.
Native advertising empowers you to:
Position yourself as an expert
Market your business through the right platform
Build your brand credibility
Generate more sales.
3. Sponsored Content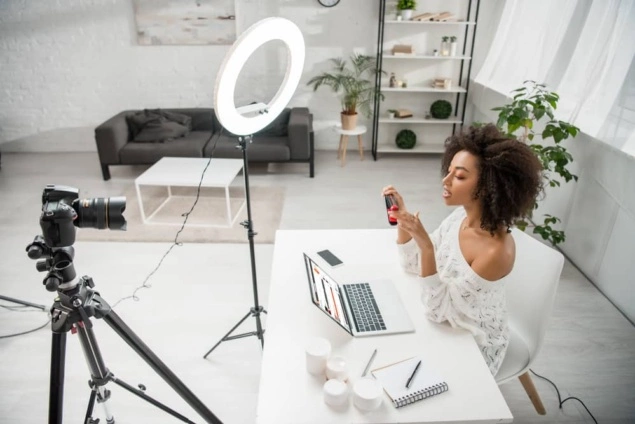 According to HubSpot, sponsored content refers to paying another brand, influencer, or publication to create, share, and promote content for your brand.
Sponsored content is a form of native advertising that involves content marketing — mainly articles.
The following statements tend to precede these performance ads:
Powered by
Sponsored by
Partnered with
Promoted
Presented by
By promoting your brand on platforms of established brands and influencers who share your audience, you will boost your brand authority and revenue.
This kind of performance marketing works for most business kinds and offers a unique way to associate your products with popular, niche, or regional brands to attain brand awareness, traffic, and higher conversion rates.
4. Social media marketing
Social media plays a significant role in the current performance-based marketing world. Customers are actively moving to social media to research and buy products and services.
With close to 3.78 billion users, social media is the go-to place for every business — online or physical — to get outstanding results from your marketing campaigns.
Social media platforms — like Facebook, Instagram, and LinkedIn — are performance marketing channels where you can run paid ads and consistently promote valuable and informational content.
To run social media ads effectively, you need to:
Understand the terms of use and conditions of your chosen platform
Determine and set your marketing goals
Target the right audience
Allocate your marketing budget wisely
Write great ad copy
Track and optimize your metrics and campaign performance
5. Search engine marketing
Search engine marketing (SEM) is a performance marketing strategy where you run paid advertisements for your products or services on SERPs (search engine result pages).
SEM works for both B2B (business-to-business) and B2C (business-to-consumers) companies. It is also called PPC (pay-per-click) advertising, and you can run it on platforms like Google Ads and WordStream.
Users of search engines like Google, Bing and Yahoo search various terms when looking for certain products or services. When you as an advertiser bid on such terms (keywords), your ads have the chance of appearing on the top and bottom of SERPs.
To run effective SEM campaigns, you need to:
Allocate your campaign budget
Ensure that your landing page is SEO-friendly and attractive
Do thorough keyword research to increase your search visibility and ranking
Make sure your website design is optimized for mobile
Track your campaign metrics
Re-target non-converting visitors
5 Expert tips for successful performance marketing campaigns
Creating a successful performance marketing campaign is not an easy task. It depends on different factors like delivering the right message, keywords, SEO and SEM strategy, ad channels, designs, and, most importantly, tracking campaign results - KPIs, such as, sales.
To create an actionable performance marketing campaign that gets results, here are five expert tips you should follow:
1. Track and Optimize your KPIs
An efficient performance marketing campaign requires that you measure your ad KPIs (key performance metrics).
There are several essential campaign metrics you can measure. Some of these include:
CPC (cost per click)
ROAS (return on ad spend)
CAC (customer acquisition cost)
CPA (cost per acquisition)
Conversion rate
Impressions
Quality and relevance score
It can be overwhelming tracking every available KPI, therefore, you should determine the KPIs that are important for your campaign success.
So, depending on the marketing goals you plan to achieve you need to:
Define your KPIs
Track these metrics to see how your campaign is performing
Optimize your campaign based on your evaluation.
2. Use visual elements
According to Blue Fountain Media, marketers should use visual elements — such as images, logos, mascots, fonts, or color schemes — in their ad campaigns.
Humans are visual creatures, and using creative, relevant images in your marketing campaigns will help you attract people to your ads. Visuals make your brand unique and identifiable — use them to your advantage.
2. Know your customers
Targeting everybody will get you nowhere. Instead, it's best to create a customer persona to get a crystal clear idea of who your audience is.
Knowing your customer persona makes the targeting process easier and gives you the information you need to address their problems, pain points, and needs.
3. Make your content relevant
After identifying your audience, create educational and promotional content that matches your customers' needs. Moreover, we suggest you avoid content fluff and generic approaches to ensure you get your message across.
Make sure to also create content that resonates with the different stages of your marketing funnel. Failing to do so can take a toll on conversion rates throughout your performance-based marketing campaign.
In the words of HubSpot's product marketing manager Alex Girard: "It doesn't make sense to target an ad for a sales demo at someone in the awareness stage. It also doesn't make sense to target an awareness stage offer, like a recommended blog post, at someone ready to buy."
4. Spend wisely
While it is true that investing in performance marketing campaigns is highly profitable, we recommend you do it wisely.
Evaluate your campaign platforms, marketing goals, available funds, and time. Which platform requires more money? Which one offers you the best bang for your buck?
Once you get the answers to these questions, plan your performance marketing budget and modify it based on your results.
5. Keep the end in mind
Focus on your business goals. Let your mission guide you through every decision-making process.
Jeff Vocell, a HubSpot product marketer, said it best: "Employing short-sighted tactics that generate some attention and may result in a momentary spike ultimately won't set you, or your customers, up for success in the long-term."
16 Best performance marketing platforms
Now that you know how to use performance marketing to your advantage, it's time to choose a performance advertising platform.
Here is a list of the 16 best performance marketing platforms you can use to run profitable ads for your business:
1. sixads

sixads is a performance-based marketing platform that helps e-commerce stores boost their visibility and sell faster. It's a Shopify app with a single-click ad setup that enables you to run paid ads like a pro.
In addition, sixads has a comprehensive analytics tool to monitor your campaign progress.
Key features of sixads:
All-in-one ad manager for different platforms
Extensive analytics
Auto ad management
Price: Free (with limited features). Premium plans start at $14.99/month when billed annually.
2. Affise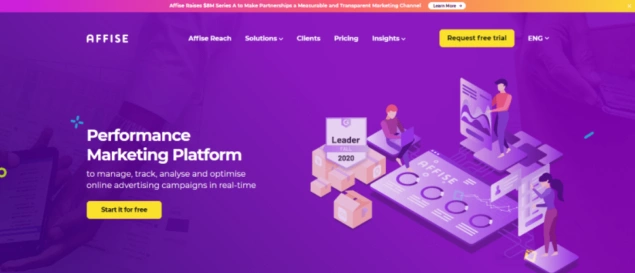 Affise is a performance marketing platform that manages, tracks, analyzes, and optimizes your digital advertising campaigns in real-time. It operates across many industries, including e-commerce, finance, and gaming.
Key features of Affise:
Comprehensive analysis with custom comparison reports and IP intelligence
Optimization tools
Extensive customization
Price: Free 30-day trial. Plans start at $499/month.
3. Tapfiliate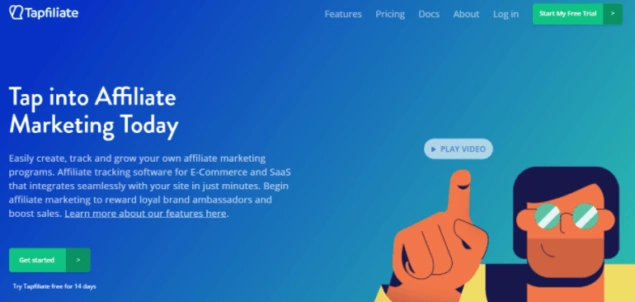 Tapfiliate is another performance-based marketing software that grants you the ability to launch an affiliate marketing campaign and reward your affiliates. It offers easy creation, tracking, growth, and referral marketing programs for e-commerce.
Key features of Tapfiliate:
Affiliate autopilot
Plug-and-play integrations
Variety of rewards
Price: Free 14-day trial. Plans start at $69/month.
4. LeadDyno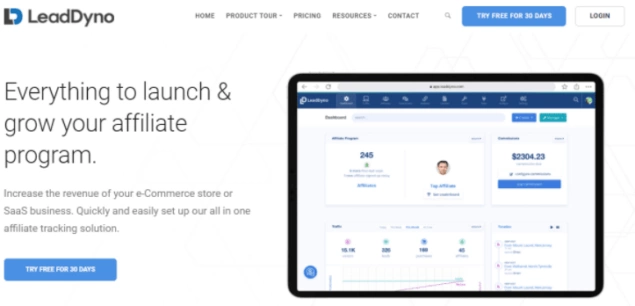 LeadDyno provides affiliate tracking software for e-commerce stores and SaaS brands. This performance marketing platform is easy to use for first-timers, and it also contains advanced options for long-time customers.
Key features of LeadDyno:
One-click integration
Multiple affiliate tools
Automated marketing and recruitment
Price: Free 30-day trial. Plans start at $49/month.
5. PartnerStack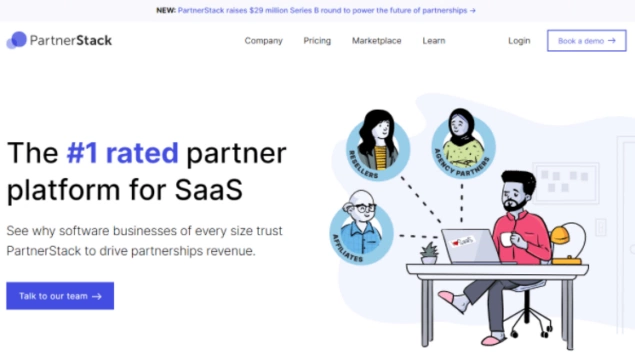 PartnerStack helps you build revenue channels for your business partners. You can also create custom experiences for your partners' channels using this performance-based marketing platform's unique onboarding and marketing tools.
Key features of PartnerStack:
Scale multiple channels
Maximize partner performance
Automate your partner payouts
Price: Contact the company to learn about its pricing.
6. Impact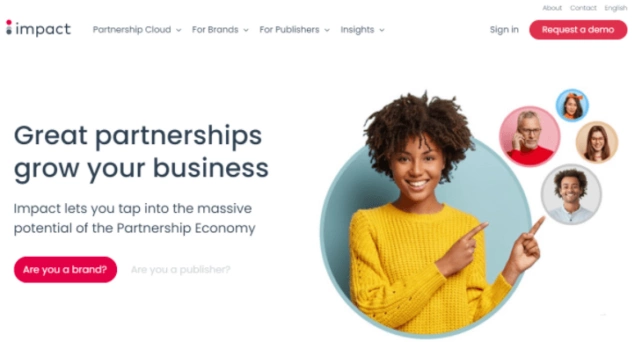 Impact is a performance marketing program that helps create partnerships with affiliates, influencers, and strategic business partners. In addition, it offers products built for optimizing business development and partner management.
Key features of Impact:
Impact partnership automation
Gain global partners
Partner engagement tools
Price: Contact the company for more information.
7. AffiliateWP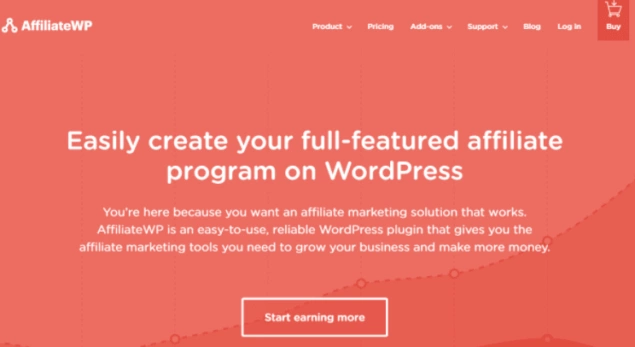 AffiliateWP provides advanced affiliate and referral tracking by integrating these features into your WordPress website. With this performance-based marketing tool, you can create different kinds of data visualization for your affiliate programs, immediate reports, and easy payout systems.
Key features of AffiliateWP:
Easy setup and integration
Accurate affiliate tracking
Performance-ready on WordPress
Price: Plans start at $149/year.
8. iDevAffiliate

iDevAffiliate is well-known for being user-friendly. This performance-based marketing company offers thousands of features to help you get started. Manage all your affiliates and commissions in one dashboard effortlessly.
Key features of iDevAffiliate:
Comprehensive tools to access metrics that matter
Built-in onboarding
Enhanced social media presence
Price: Plans start at $39/month.
9. Refersion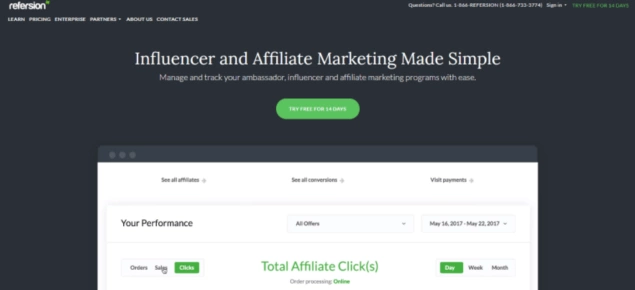 Refersion is a performance-based marketing tool that helps you create a personal promotion network, grow your business, and increase your revenue.
Key features of Refersion:
Track all sales online.
Automated commission
Improved affiliate relationship
Price: Free demo and trial available. Plans start at $89/month.
10. Scaleo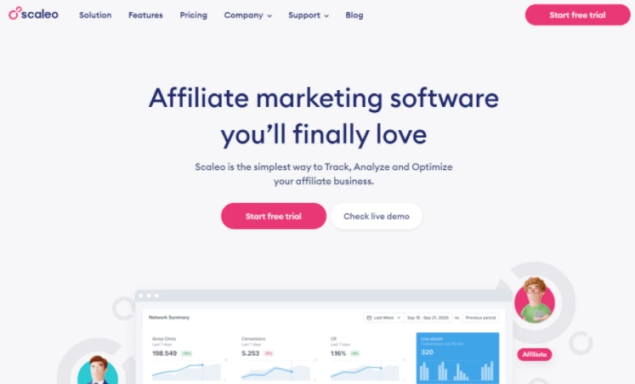 With over ten years of experience in tracking technologies and building affiliate software, Scaleo is an effective performance marketing tool that helps connect affiliate networks, advertisers, and media buyers.
Key features of Scaleo:

Anti-fraud logic
Fast user interface
Over ten advanced targeting options and segmentation rules
Price: Free 14-day trial. Plans start at $99/month.
11. Post Affiliate Pro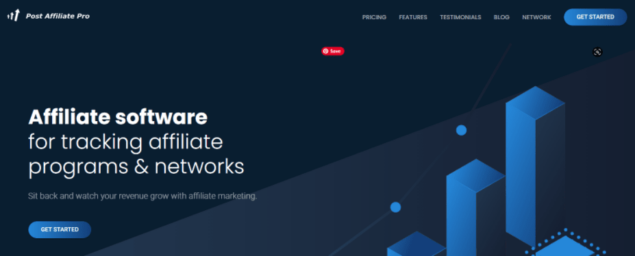 Post Affiliate Pro is a performance marketing platform with a dashboard that works for merchants and affiliates. In addition, it has over 170 content management systems, payment models, and gateway integrations.
Key features of Post Affiliate Pro:
Personalized commission structures
Advanced tracking tools
Multiple unique tracking methods
Price: Free 14-day trial. Plans start at $97/month.
12. CAKE

CAKE is a performance-based marketing platform that helps corporations use their insights to measure their performance, adjust campaigns, and make data-driven decisions.
Key features of CAKE:
Multichannel marketing
Intelligent route leading
Secure and dependable data with additional security regulations
Price: Contact the company to learn more about its prices.
13. Everflow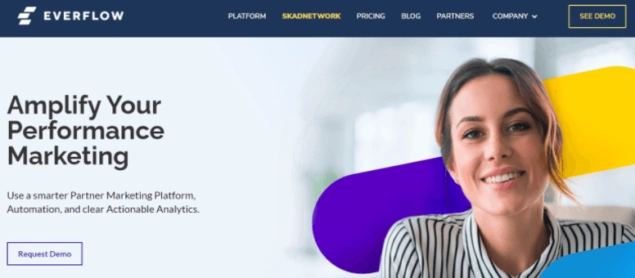 Everflow is another performance-based marketing platform that helps businesses increase their marketing performance through partnerships. Partners include affiliates, influencers, referring customers, and media-buying partners.
Key features of Everflow:
Thorough reporting and analysis
Curated partner marketplace
Track performance without using links
Price: Free demo available. Plans start at $395/month.
14. TUNE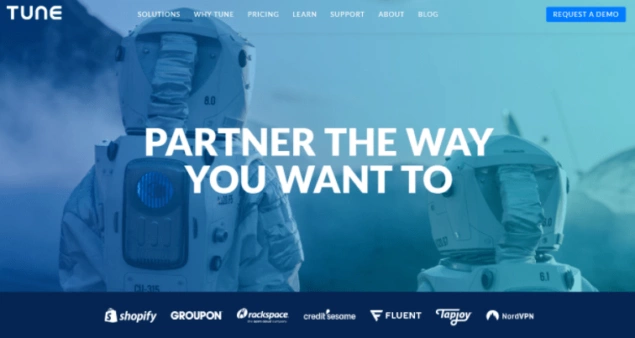 TUNE is among the first cloud-based performance marketing platforms to support affiliate marketing. The platform supports the growth and expansion of business development relationships, content marketers, influencers, networks, and other types of partnerships.
Key features of TUNE:
Branded partner experience
Secure controls
Advanced intelligent tools to minimize risks
Price: Free demo available. Plans start at $499/month.
15. Partnerize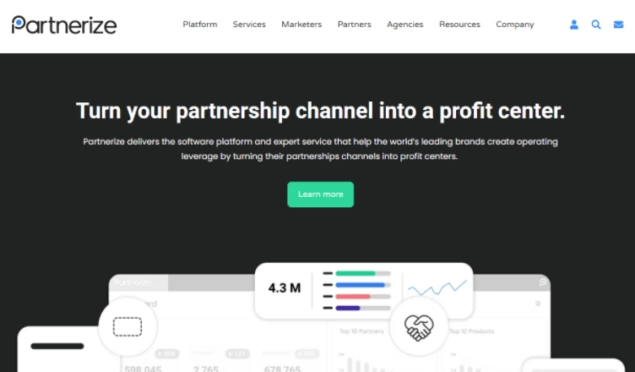 Partnerize delivers the best performance-based marketing software and tools to automate workflows, boost performance, and increase your returns on media investment.
Key features of Partnerize:
Detailed analysis of partner performance
Track every customer action
More commission options
Price: Contact the company for details on pricing.
16. Fintel Connect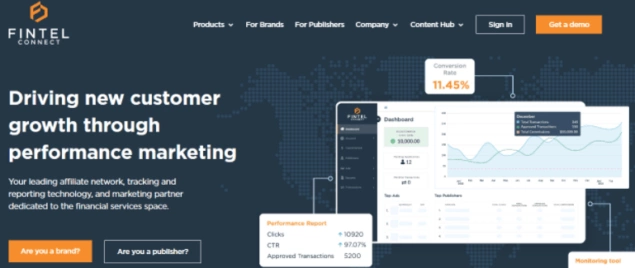 Fintel Connect is a performance-based marketing tool that focuses on boosting development and innovation in the financial services industry.
Key features of Fintel Connect:
Easy access to data
Self-serve dynamic marketing tools
Expert affiliate management
Price: Free demo available. Contact the company to learn more about its plans and pricing.
Final thoughts: Performance marketing — The complete guide
Performance-based marketing is an excellent way to get the best out of your advertising budget.
With the right performance marketing channel — such as social media platforms, sponsored content, affiliate programs or PPC, you'll be able to efficiently promote your business.
Note that:
Social media marketing works best for all kinds of businesses from freelancers, to small business owners, e-commerce store owners, B2Cs and B2Bs
Affiliate marketing is great for online shop owners, digital course creators and bloggers
Sponsored content is great for most kinds of businesses
SEM is great for B2C and B2B companies.
You can choose from our list of platforms to get started and rest easy knowing that your ad campaigns will yield the best possible results.
Are you ready to increase your visibility, accelerate your marketing performance, and boost your e-commerce sales?