E-commerce is the future, and present, of retail. The market is growing by the day and with that so is the competition.

If you want to stand out and build a business that soars using e-commerce you will need to be a fast learner. The fastest way to learn is to learn from other's mistakes.
Like most endeavors, there is a lot of finesse and fine-tuning that most companies need to figure out before they find success in the e-commerce world. But you can speed up that process by learning from and avoiding the biggest mistakes businesses just starting out normally make.
In this article, we will explore some of the most common e-commerce mistakes and explain ways you can avoid them in your business.
1. Failing to define your target audience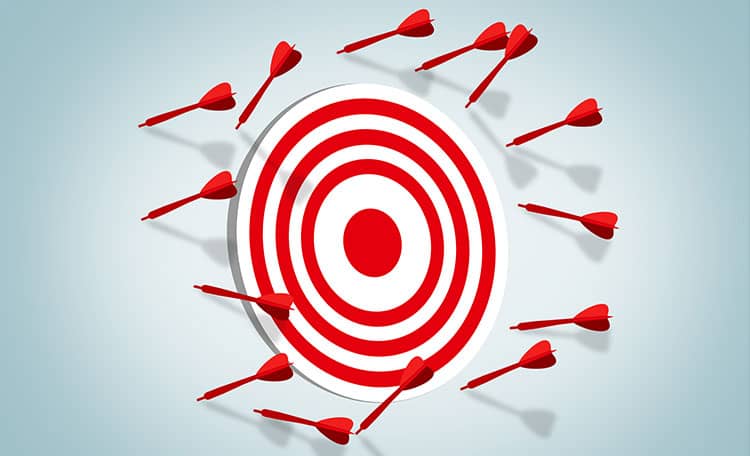 When starting any kind of business it is vital that you define a clear target audience.
In e-commerce this step is even more important. Between algorithms and fierce competition, if you don't have a clearly defined target audience the people that care about your products or services may never even see you.
A target audience is a distinct group of people your business will target using advertising campaigns, content, website copy, communication on social media, and so on. The more specific and niche your target audience is, the higher your chances will be of reaching and convincing them to make a purchase from you.
If you are new to marketing you may find this a little counter intuitive. Why should you limit the number of people seeing your content? You want EVERYONE to buy from you so everyone should see ALL of your content, right? Fortunately, we know (from case studies) that targeting everyone means you are really targeting no one.
Knowing who your customer and other potential customers (your target audience) are gives you the power to craft a message that appeals to their specific needs which will help you convince them to make the purchase.
How do you define your target audience?
Analyze your competitors. If you're completely new to the business, take advantage of the fact that your competitors have already gone through all this. There's actually a lot you can learn from them. Look at their ads and start by targeting the same groups of people they are with longer campaigns.
Identify the problems your product solves. This will help you define the people that can benefit from it. You are a salesman. You need to know how to position your product so that your target audience understands that they MUST buy from you to solve their problems.
Get to know your target market. If you are just moving an existing business to the e-commerce world, you can talk to your existing customers and get more insights from them. This can be a little more difficult if you are starting from scratch, but there are tools and services available that can help you poll people to find out more details about your potential target audiences. These options can be quite pricey, but they are well worth the investment. Nothing costs more than ads that aren't reaching the correct audience.
Continually keep an eye on the data. Review your results, re-evaluate insights and data once in a while to be able to refine your communication strategies when needed.
2. Not optimizing for mobile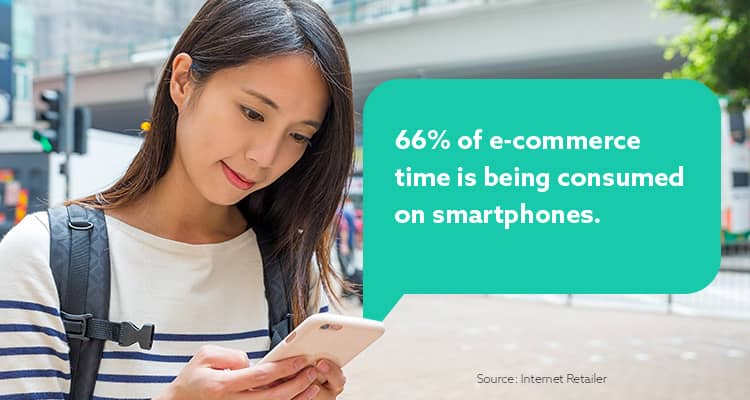 During the first months of 2021, 79% of smartphone users purchased something online at least once. These numbers continue to grow, and a seamless e-shop design that works on all mobile devices is essential.
With so many different online shops available, potential shoppers will not think twice about choosing your competitor over you if they have an issue with your website on their mobile devices.
Platforms such as Shopify or Wix make it easy to create an online store yourself, but when it comes to optimizing for tablets and mobile devices you will likely need to invest in software development services.
Properly optimized sites normally provide very quick return on investment (ROI). You need to meet and exceed your potential customers expectations from the start if you want to beat out the competition. That begins with a user friendly site that works on all types of devices.
3. No clear value proposition
To put it simply, customers who have just entered your website for the first time shouldn't work too hard to understand what you do and why giving you their money is a good idea. A poor value proposition or the absence of a value proposition can easily convince them to think otherwise.
A clear, well-written value proposition is one of the most important conversion factors and usually focuses on three things:
It's relevant to your target audience
It defines specific benefits
It identifies why you are better than your competitors
Be specific. Let your audience know exactly what they will be getting with your product or services from the start. Don't lose possible customers by making them hunt for the reasons they need you.
4. Low-quality product photos
What do you think about this picture above? Would you be willing to buy something from a store that… cares so little?
Neither would we.
Besides informative product descriptions, it's also important to paint your products in the best possible light.
This means professional photography and a number of images that would help a customer make an informed decision.
Only 0.52% of consumers want to see a single product photo, while 33.16% prefer to have an opportunity to browse through multiple photos, according to Shopify's studies on consumer preferences.
The number of images you put up on your website might vary depending on what you sell. For instance, if you run a clothing store, the minimum should probably be 3-4 pictures, including the front, back, side view, and a detailed shot of the product. If you're selling something more complex, like a technology of some sort, you might need 8 or more pictures.
5. Forgetting that copy and design are symbiotic
Good copy and good design. One can't exist without the other. Copy and design work when they are seen as a single unit.
While words persuade visitors to buy, thoughtful navigation leads them to the checkout. Spending tons of time crafting the right copy but having people leave because of poor UX (user experience) means that you're not using the full potential of your website.
That's why you have to think of copy and design as a whole.
The main point of your copy is to get visitors to read it and convert. Good design will set the stage so that customers can easily read and then immediately react appropriately. On the other side of this equation, copywriters should also be flexible enough to make the copy fit perfectly into the design without taking away from the visual appeal.
6. Failing to provide social proof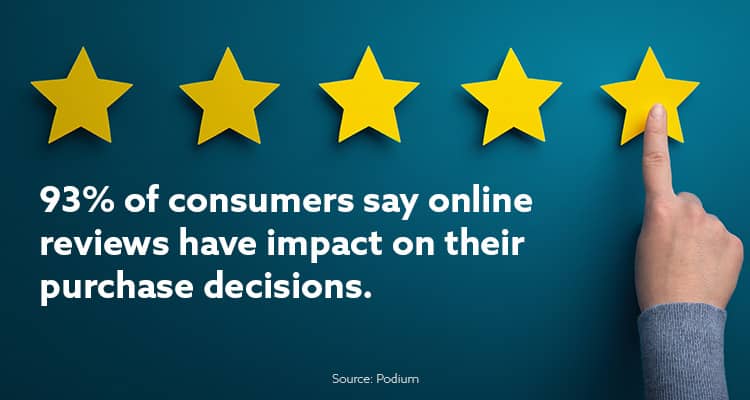 The majority of people read online reviews, and a whopping 93% of consumers say that reviews influence their purchase decisions. 93%!
This is exactly why not having a section where people can share their positive, or negative, experiences or reviews about your brand is one of the biggest e-commerce mistakes to avoid.
Social proof can be anything from likes and comments to long-form testimonials. Social proof can be one of the most valuable weapons in your marketing strategy. They help build trust, inspire people to take action, and can boost conversion rates as a result.
Why does social proof work so well? Because it's honest, genuine, doesn't have that "commercial tone," and usually appeals to the customers since it's written by someone just like them.
If you're running your store on Shopify or any other e-commerce platform, their app stores usually have a wide variety of review apps to choose from. These apps are usually easy to install and can make gathering reviews much easier. Another effective way to collect feedback is to send your customers a review request via email and politely ask for their experience with your brand.
7. Hidden fees (or other unpleasant surprises)
Most consumers love surprises. Unless we're talking about hidden fees that come out of nowhere.
Fees in general are not something that completely ruin the experience. If you state everything clearly, right from the beginning, visitors are more likely to complete the purchase.
It's the surprise factor that causes them to back out of purchases. Whether it's some kind of tax or the sudden appearance of a shipping fee, if you didn't state everything up front, it can feel like a blind-side to potential customers.
8. Failing to stay in touch with customers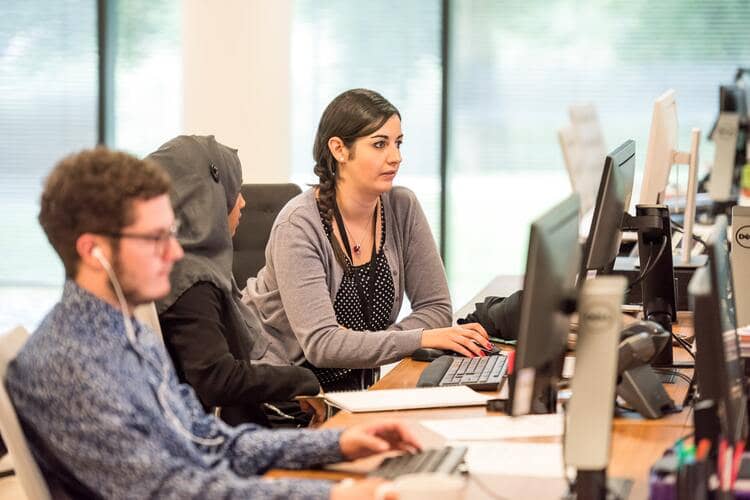 If you aren't reaching out to, or planning to reach out to, customers, you are missing out on some huge opportunities.
From emails to SMS and social media messages, staying in contact with your target audience (especially if they have already made a purchase) means you could be losing out on a lot of potential sales.

Most companies have figured out how to use email to their advantage, but SMS marketing seems to be lacking in most businesses. SMS comes with impressive 98% open rates and is one of the most responsive marketing channels in general.
Make sure you have a strategy that will allow you to effectively target your target audiences in the ways that they will be most likely to see and interact with your messages.

Here are a few reasons it is important to stay in touch with your customers:
You can stay in contact with your audience. Let them know when you have a big sale or new products to launch.
Email marketing data is easy to track. This is the perfect place for you to fine tune your message to see what works and what doesn't.
It is inexpensive. Marketing and ads normally come with a hefty price tag. The only cost for communication tactics like this is the labor that goes into them.
Again, if you're on Shopify, installing an app to cater to these types of engagement, boost your online sales, and improve customer engagement is a piece of cake.
9. Poor customer service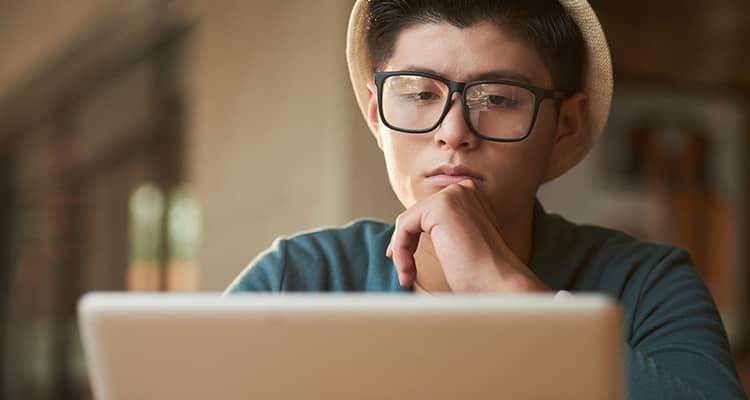 Meeting customers' needs might feel overwhelming due to high demand or a lack of structure and resources. Yet providing fast, reliable, and attentive customer support is too important to be overlooked.
Here are 3 tips that should help you to stay more organized and your customer service:
Take advantage of the help desk ticketing system. If you're lost in a sea of inquiries, you're definitely not using one. Help desk ticketing platforms usually help manage all communication from different channels in a single place. They can ease the burden on customer support agents and boost customer satisfaction because of quick and efficient service.
Build a strong FAQ. Frequently asked questions are a great way to help customers help themselves. A well-written FAQ page should answer the most common questions, which means fewer recurring inquiries and more time for other important issues.
Install a live chat. It will help you to stay more accessible and improve customer experience. There are many different live chat solutions on Shopify that you can use as well, that don't require any technical knowledge.
Conclusion
Mistakes are a part of the whole e-commerce experience, but you can avoid some of the most common ones and hit the ground running. Use the lessons others have learned to help yourself improve. Making mistakes yourself isn't the only way to learn.
Understanding and learning from the most common mistakes business owners make while running their companies can help you save time and money, boost customer satisfaction rates, you stand out of a fierce competition, and drive your business growth.
Go through this list as many times as you need, keep an eye on those goals, and try to be flexible – your customers will appreciate it.