It's been a hectic year and people around the world are excited for Christmas and New Years. The impact of the coronavirus, coupled with the growing trend of buying online, may push eCommerce spending up 77% this year, according to Forbes. That number puts the industry up to six years ahead of schedule for growth.
It goes without saying, that your business should be putting more focus on online marketing this year which puts many brands at an advantage, as online marketing is more cost-effective than more traditional methods.

But with great opportunity comes great potential for blunders. Here are seven Christmas marketing mistakes to avoid in 2021.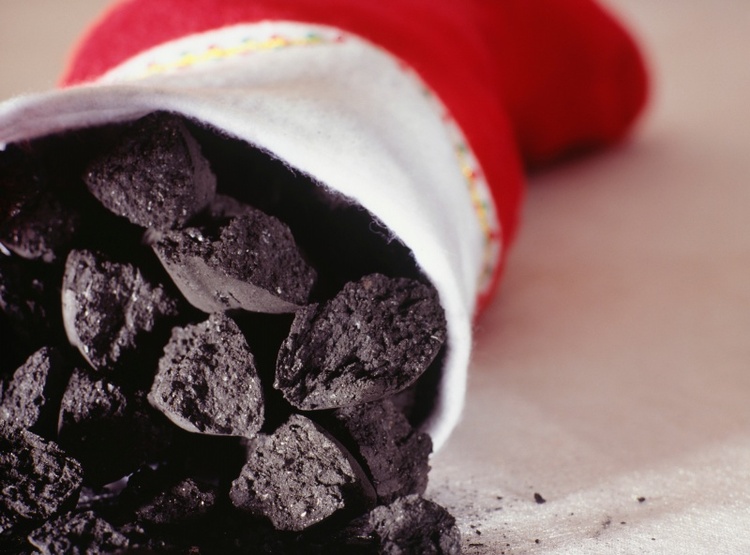 1. Bombarding people with unplanned Christmas content
Okay, it's Christmas, and we all want to see your brand's Christmas content - so long as it's relevant and provides value. Don't abandon traditional marketing best practices in favor of spamming leads with pictures of elves and snowmen.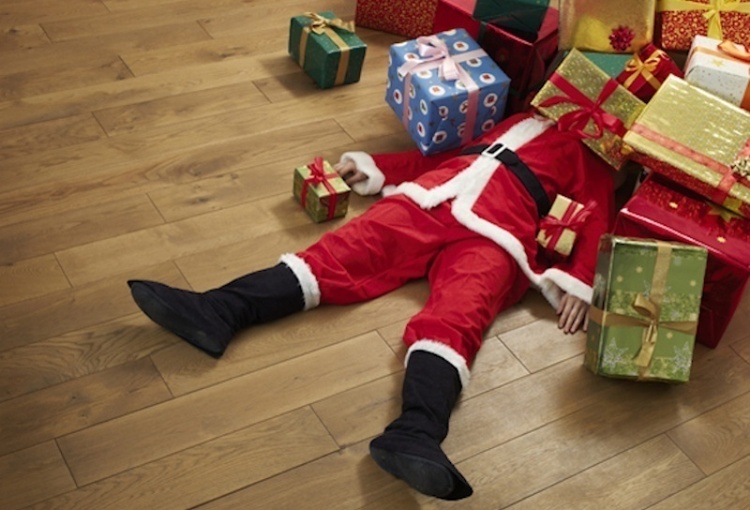 Solution? Plan your Christmas marketing strategy
The key to a successful Christmas marketing campaign is a well thought out plan, with content that will resonate with your target audience and provide them with value.
Create a content schedule if you haven't already to ensure you're consistently updating your blog, social media channels, and email list. This also helps to ensure content is planned around events and product launches, as well as being fresh and non-repetitive. It's also a win for budget management.
Do not assume you can just keep throwing Christmas themed content out there for the sake of it. Your customers gain nothing from a pointless holiday post. Give them value, then find ways to give more value, then dig even deeper.
Here are some examples of blog posts you could publish around this time of year.
Creative ways to wrap your gifts
How to buy gifts for dad
How to shop for your wife this Christmas (an ever-challenging topic)
Small gifts to buy with <your product>
Keep your content original and creative. I know it's late already, but now is the time to plan if you haven't already.
PRO TIP: Use the sixads app on Shopify to display your products on other people's stores for free. It's a quick and easy way to boost traffic at Christmas time.
2. Forgetting smaller holidays
It's not just Christmas from December 1st to the New Year. There are loads of other holidays that your customers value, including smaller ones like Free Shipping Day and Giving Tuesday. Don't neglect the smaller fish.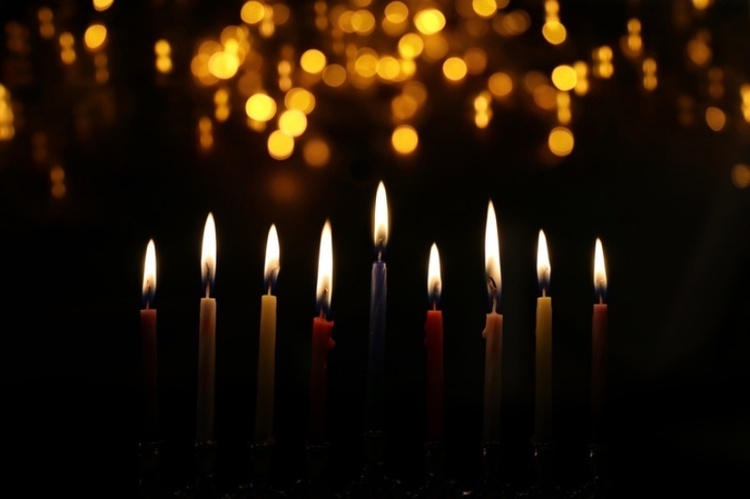 Here are some other holidays you should be considering when marketing:
Giving Tuesday (Dec 1st)
Hanukkah (Dec 10th to 18th)
Free Shipping Day (Dec 15th)
Boxing Day (Dec 26th)
Kwanzaa (Dec 31st)
Omisoka (Dec 31st)
New Year's Eve (Dec 31st)
Birthdays (for members - send a virtual card with promo code)
PRO TIP: Use Google Analytics to evaluate your customer demographics and consider which holidays will most likely resonate with them.
3. Not thanking loyal customers
The end of the year marks passing another milestone, not just for your brand, but for everyone. Don't forget to thank your loyal customers, as well as everyone on your email list, for helping your brand grow into what it is today.
Let your loyal customers know how you've been doing to show them how valuable they are in your brand's journey. You can also throw a promo code into your message to boost the chances of converting them again.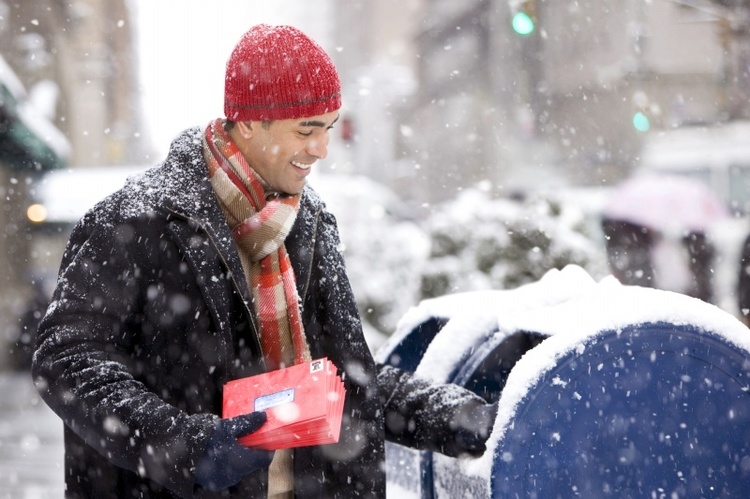 Solution? Send out some Christmas cards
You can even send actual cards in the post to customers with the highest lifetime order value to show gratitude. Very few brands still do this, so you'll be surprising them and they'll certainly remember it.
Try to do this early in December so your customers have your brand in mind when doing their Christmas shopping.
PRO TIP: Build a landing page for your loyal customers and link to it in your message of thanks. You could include a discount code or an offer for free shipping. You can use the PageFly Landing Page Builder app on Shopify to get great free templates and save time.
4. Not retargeting past customers
Data shows that retargeting past customers is 8-times cheaper than chasing new ones. Brands that utilize retargeting can also see uptakes in their conversion rate as high as 150%. In short, you're going to have a much easier time boosting sales if you're retargeting, alongside reaching out for new customers.
It's important to stress that you should still be trying to obtain new leads, grow your signup lists, and convert new customers. But makes sure your warmest leads are your first priority.
You've been working all year to grow your customer base. Don't get to the end of Q4 and fail to capitalize on your previous efforts.
Offer exclusive deals to your warmest leads
Target past customers and warm leads with ads on social media
Target your email list with free shipping offers
Retargeting is your best friend this time of year. The average click-through-rate (CTR) for a retargeted ad is 0.7%. That might not sound like a lot, but it's 10-times more than the CTR for a standard ad.
Most brands aren't retargeting enough, which is crazy seeing as it can boost web traffic by up to 400%. Keep costs down while boosting sales with an effective retargeting campaign.
5. Not giving out freebies
Christmas is all about giving, but very few brands are willing to give something away for free. Be the black sheep and make your customers feel valued by offering them a free gift if they shop with you, or even just without any strings attached.
Many brands are falling into the discount trap, which is great for bringing in new customers but also cheapens the perceived value of your brand. Plenty of luxury brands have fallen prey to this strategy as of late, causing customers to question just how valuable their goods actually are and how much of the cost is just mark-up.
Discounting can cause a boost in sales, but it often results in a drop once regular pricing commences.
Any brand can get away with giving out freebies. It makes the customer feel like they're getting in on an exclusive offer - and they'll be grateful for having done so.
There's always something to give
If you're selling used cars, for example, you could offer a free car service, valid for one year. Others can offer free gift wrapping, free shipping, an eBook, or a free relevant add-on item.
Take an item you're overstocked on and hand it out to your loyal customers, warmest leads, or promote it as a free gift for the first 100 people to sign up to your email list in a social media campaign.
6. Not promoting your returns policy
Christmas is all about giving people gifts, but sometimes people don't like what they've received on Christmas morning. Having a clear and accessible returns policy is essential any time of the year (Google Shopping won't take you on without one), but people are going to be much more interested in it around Christmas time.
Knowing a gift can be returned when your partner disapproves of your perilous attempt to meet with their fashion taste takes a load off the shoulders.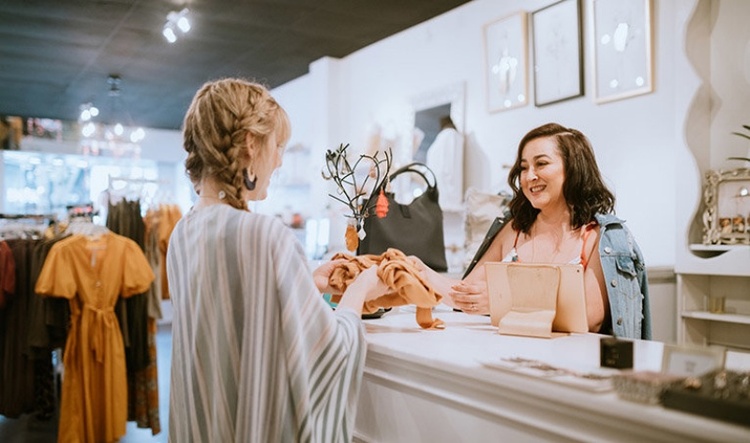 It's no secret that choosing gifts for the people you love can be challenging, and being upfront about this in your marketing can make your brand more desirable. Throw in some humor and tease your customer about them potentially needing to use your refund or exchange policy.
Make sure to clearly highlight your returns policy in your marketing as well as on your website.
PRO TIP: Introduce 'Gifts for Her' and 'Gifts for Him' collections, among others, to your store around Christmas. You can also promote these collections on your social media channels.
7. Not being original with your Christmas marketing
The key to great marketing is to resonate with your audience, provide value, and be original. The same dragged out ads, content, and promotions year after year will only bore people. Instead, you need to aim to be original every time and always keep things interesting.
Take ideas from your team, all the way down to the new intern. Do not, for the love of all things Christmassy, let a bunch of people in suits employ 'Christmas marketing best practices' once again. That approach tends to draw in about as much creativity as a square-tipped boot.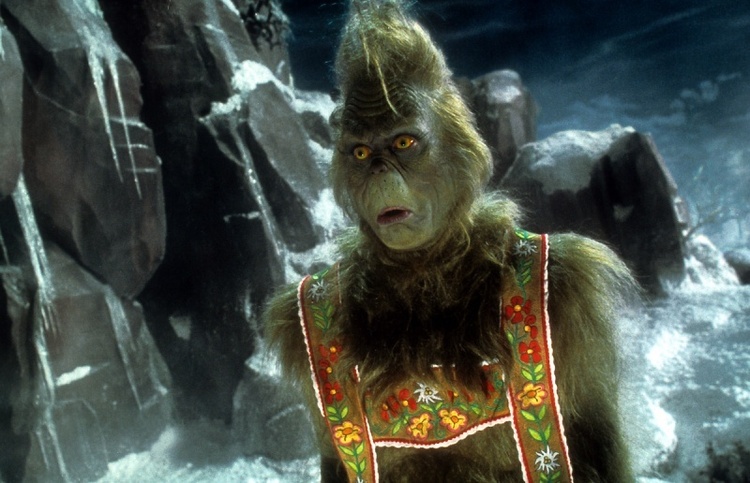 Make your own unique Christmas mascot and use it in a different scenarios every year. You could model your clothes on a snowman, as long as none of your competitors are doing it.
Have some fun and make it memorable.
Create valuable blog content to help people with Christmas shopping, wrapping, decorating, and more.
Launch a Christmas carol competition on your social media channels - have your CEO be the first contender.
Take the chance to raise some money for a good cause.
Get followers to send in pictures of their Christmas tree and award prizes to the best ones.
Offer unique and funny gift wrapping.
It's not all about showing off discounts and products for gifts. Your Christmas marketing should be as creative as your team can make it. It should be fun, engaging, and above all else, not just a thinly-veiled attempt to push sales.
Happy Holidays!
Don't forget to wish your customers, followers, and staff a happy holiday. It's easy to get caught up in performance metrics and sales figures this time of year, but try to remember that it's not the be-all-end-all of sales periods.
Be original, plan ahead, treat your customers with admiration, and don't forget about the smaller holidays.
Merry Christmas.