Being your own boss. Pursuing your passion. Working from anywhere. The benefits of running a dropshipping business are clear.
Unfortunately, there's one thing you need to know to make all of this possible - how to make money dropshipping. If your dropshipping store isn't profitable then you can wave goodbye to all of those amazing lifestyle benefits.
Making money dropshipping isn't always easy because of the way the dropshipping business model works.
But the good news is there are plenty of people who have done it. So today we want to share with you some helpful information on how the dropshipping business model works and what the challenges are when it comes to making money online. Then we'll go through 5 tips based on things successful dropshipping entrepreneurs do to make money:
Find the right niche,
Establish a strong brand,
Automate your store,
Attend e-commerce events,
Offer amazing customer service.
Ready to make money online? Let's get started.
How does the dropshipping business model work?
Before we get into specific ways to make money online with dropshipping, we need to understand a bit about how the dropshipping business model works. To do this, you need to think about 3 different players:
The merchant (that's you)
The customer
The supplier
In standard e-commerce, the merchant buys stock from the supplier and stores it somewhere. Then the merchant shisp it to the customer when a purchase is made.
But in dropshipping, the merchant doesn't own or keep any stock. Instead, they sell online the stock of the supplier. This means the supplier handles all the shipping.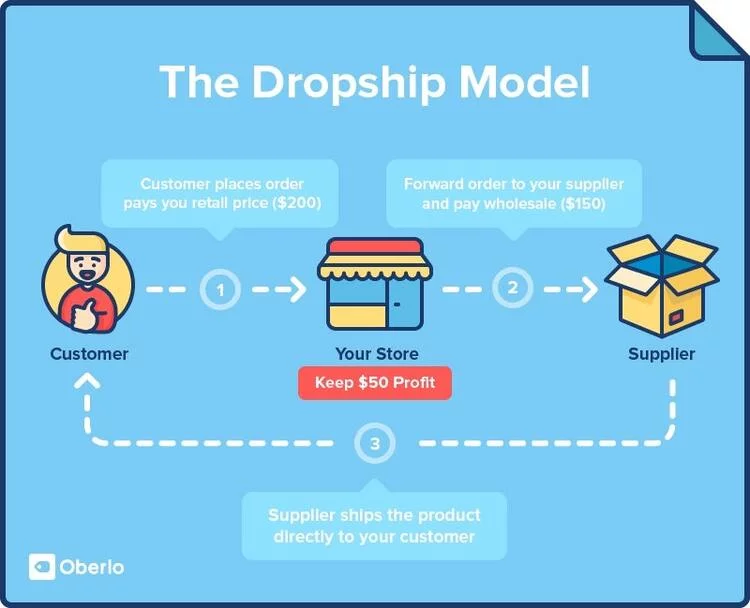 So, if you're a dropshipper, it works like this:
The customer places an order at retail price on your online store.
You receive the order and place an order with the supplier at wholesale price. You keep the difference in cost.
The supplier ships the product to the customer.
Can I really make money with dropshipping?
As the merchant, you are the person in the middle, connecting customers with suppliers. In order to make money in this role, you need to ask yourself what value you can add to this process for both the customer and the supplier.
Here are a couple of ways you can add value for the customer:
Help shoppers discover great new products: By building a store with a clear brand and identity, you can help customers who share that identity to find new products they like. For example, if your focus is on ecological products, you can help environmentally-conscious shoppers discover products from a range of great eco-friendly suppliers.
Offer excellent user experience (UX) and customer service: Create a great site that is easy to explore and a pleasure to use. And offer the service levels and aftercare online shoppers today expect.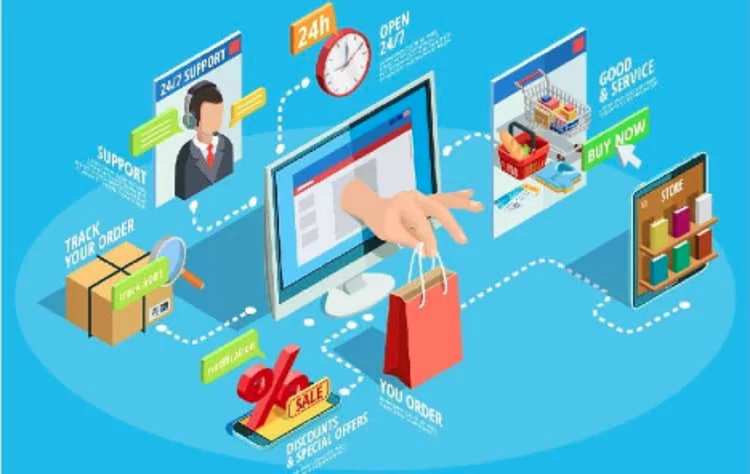 You can add value for the supplier by:
Generating traffic and raising awareness of their products. You can do this through advertising and brand building. Create a loyal following and target ads precisely and you will be able to get these products in front of new audiences and shoppers.
Adding value in these ways is how you will make money as a dropshipper.
Helping customers discover new products will increase the average order value for each customer. In other words, shoppers will purchase more items per visit, which will boost your profitability.
Offering great UX and customer service increases loyalty. This means more return customers for you, helping your sales, and generating more income per customer.
Generating traffic and raising awareness helps your dropshipping business to grow. You'll boost your sales and become a sustainable online business by ensuring a steady flow of customers.
So just remember this golden rule when you're running your dropshipping business:
When you add value, you make money.
With that in mind, it's time to take a look at 5 tips on how to make money dropshipping. These tips are all based on insights from successful online entrepreneurs.
Let's get started.
Entrepreneur's tip 1: Find the right niche
How do you find a niche that is going to help you make money online with your dropshipping? Simple. It needs to meet these 2 criteria:
It should be something you're passionate about.
It should be something that enough potential buyers are passionate about.
Finding a dropshipping niche you are passionate about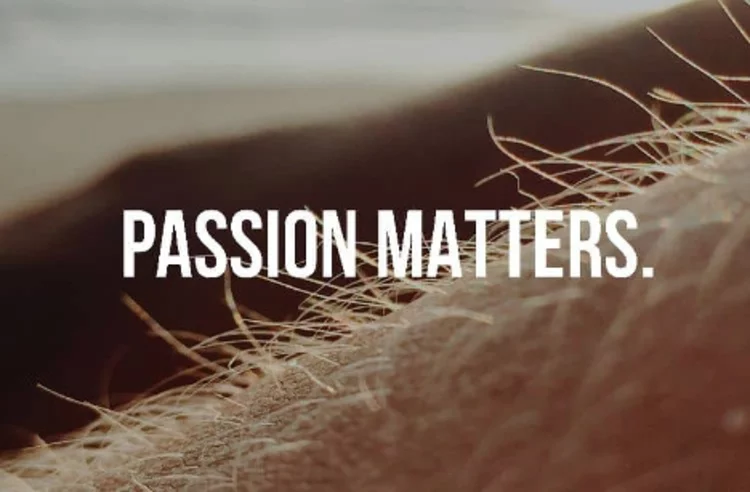 Making money is important. But this shouldn't be the only reason you're in the game. If it is, you'll have no emotional connection to the products being sold. It will also be harder to deliver top customer service and build a brand you believe in.
Dropshipping entrepreneurs Tair Mordoch and Efrat Kornick have experienced this first hand, as this in-depth success story explains it. They've built their dropshipping business, Tiny Cupids, into an online store with a loyal following that nets them over $70,000 a year. But it hasn't all been plain sailing.
Their first store was a flop because they were "just not enjoying it." So they sold it and refocused on their real passion - kids. Their passion enabled them to stay focused and driven in those critical early months, and it comes through in their brand as well. As Efrat says:
"I think the most important thing is passion, passion for what you do."
So why is passion so important?
Passion-driven entrepreneurs often excel not only in branding, photography, and thoughtful social media posts, but also in general communication.
If you want your business to really take off, boring ads and campaign messages will not be enough. If you are passionate about what you sell, genuine interactions with other enthusiasts will be that much easier to pull off.
Finding a dropshipping niche that others care about
The second part of the equation is that your niche should be popular, at least popular enough to sustain an e-commerce store. If you're really into deck chairs, good for you. But you might struggle to find a lot of paying customers who share your passion for outdoor furniture.
So, how can you find a niche that others will be passionate about?
Generally speaking, passion/hobby niches lead to more sales opportunities and repeat customers. So think about hobbies you enjoy and care about that are likely to be popular.
Conduct some research on social media or using Google trends to see if the topic you're interested in is trending. Look for niches that are up and coming rather than well established.
So, to make money online you need passion. And that's not just passion for entrepreneurial success, but also for the niche your store is focused on. Pick a niche that you actually care about and that's likely to appeal to an audience of like-minded individuals.
And once you've found your niche, take a look at this guide to selecting and selling products on your dropshipping online store.
Entrepreneur's tip 2: Establish a strong brand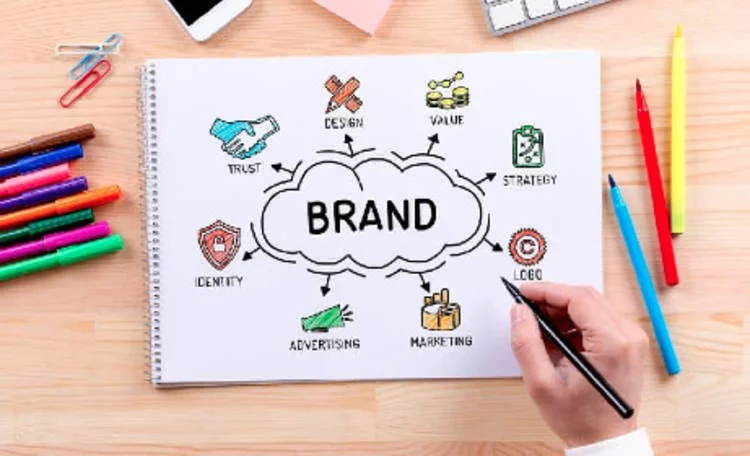 To get the most out of dropshipping, your brand needs to be stronger than any of your individual products. Branding is one of the key areas where you can add real value (and remember, adding value means making money).
Take a look at this website run by a supplier of exercise equipment.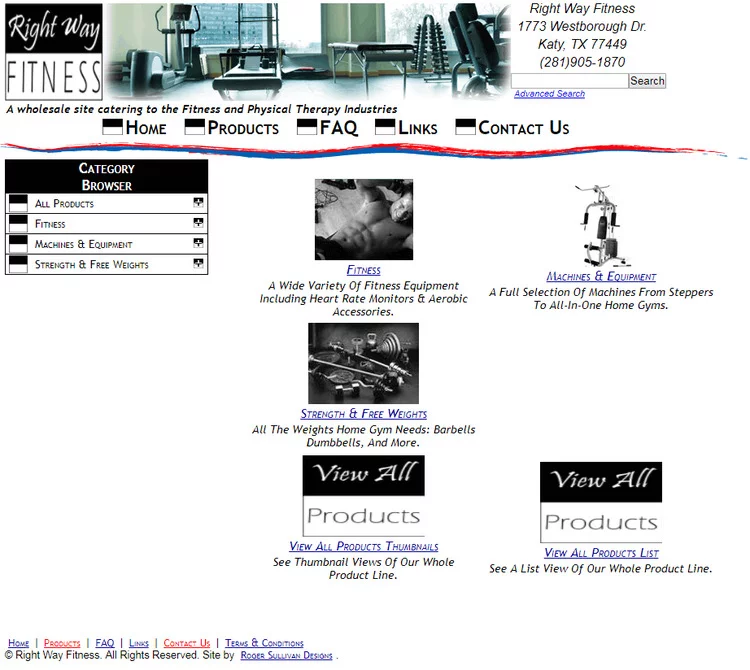 These guys are wholesalers, so they don't need to worry about branding too much. But you do.
Your job as a dropshipper is to help sell these products by providing a better branding experience. Dropshipping entrepreneur Victor Levitin has taken his store from zero to $4.5 million in annual sales (and his success story is well worth a read). And as he puts it:
bridging the gap between great products and suppliers … is how we can create added value!
So, what makes for good branding? Well, we could write a whole book on that, but let's take a look at 3 important qualities your brand should have: quality, consistency, and value.
Brand quality: Trust matters a lot in e-commerce. If shoppers don't trust your store, they'll simply buy elsewhere. And your brand can do a lot to create and sustain that trust. High-quality logos and design, a responsive and well-developed website, an active social media presence - all these elements will help customers feel they can trust you with their hard-earned cash.
Brand consistency: Good brands are consistent across their communication, whether it's on their website, their social media pages, or in their customer support. Iconic brands (think LEGO, Harley Davidson, Nike, or Disney) all do an amazing job of communicating their brand identity at every touchpoint. Not only does this show professionalism and attention to detail, but it also makes interactions with you more memorable and enjoyable for customers. So, whether you're writing an FAQ, putting together a Facebook ad, or updating a product page, ask yourself: "How would my brand say this?" You can also think about the products you pick. Choose ones that have a similar feel, look, and quality level to your brand.
Brand value: Shoppers choose brands that reflect themselves and their values. So emphasize what matters to you and be clear on what you stand for. This might simply be in the way you communicate. Think of an e-commerce brand like Dollar Shave Club, that communicates its identity and values through no-nonsense ads and videos. Even its name tells you something about what they stand for. Or you could show what matters to you by associating yourself with specific causes. Shopify store Ivory Ella, for example, gives 10% of all profits to elephant sanctuaries and other good causes.

Use brands you like for inspiration
If you're just starting out, a good idea would be to build on the style of already established competitors. For example, if you're selling books, you can use Barnes & Noble or a similar brand as a starting point for your ideas.
No copying, though. Just use these existing brands for inspiration and make sure that your brand doesn't lag behind in terms of quality.
You can also mix and match different elements of several brands to create something unique. And remember, when building a brand, everything matters – from the color palette to the adjectives and sentence structures used for product descriptions.
The strong brand you develop is going to be critical in helping you make money online. It will enable you to stand out from the crowd and turn one-off shoppers into repeat buyers.
Entrepreneur's tip 3: Automate
Most dropshipping entrepreneurs use a variety of technologies to automate as many repetitive tasks as possible. This will make your day-to-day business run smoother. As a result, you'll be able to spend more time on the activities that actually add value - finding great products, building your brand, and engaging with your customers.
So, what can you use automation tools for?
Processing orders: Automation tools can automatically sync your supplier's inventory feeds directly with your store and allow you to process orders at the click of a button.
Customer support: Another great way to make your life easier is to bullet-proof your customer service with chatbots. Thanks to the wonders of AI, these virtual helpers can reply to most standard inquiries (provided they aren't too complicated). This improves your response rate and takes care of day to day support issues, leaving you free to focus on the inquiries that are more specific or important.
Converting customers: You can use automation to drive sales too. There are apps offering automated email, SMS, and push notification messages. These are sent automatically to customers in a variety of situations, including when they have abandoned a shopping cart or haven't made a purchase for a while.
Automation is too broad a topic to cover in depth here. This article on automation tools for dropshippers is an excellent place to start.
Just remember, don't get too carried away. The core elements and processes of your business should still be controlled by you and you alone. No one likes a store that feels like it's run by a robot.
Entrepreneur's tip 4: Attend e-commerce events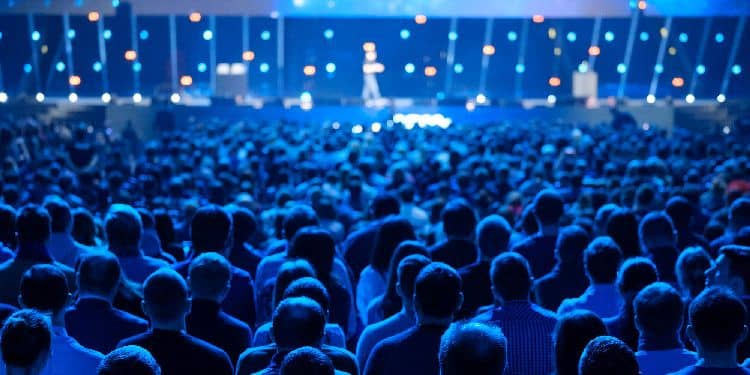 Going to conferences and socializing with other entrepreneurs might seem like a needless time sink and a drain on your finances. Why not just dedicate yourself fully to building a robust online business and worry about schmoozing later?
Krista Fabregas is a successful e-commerce entrepreneur and writer, and she swears by e-commerce events. As she explains in an article on the benefits of these events, "In my 16-plus years' running an e-commerce business with two product-laden websites, nine employees, and a 10K sq ft. warehouse, I certainly enjoyed success, but also made plenty of mistakes. My biggest was being slow to adopt better, faster, and cheaper technologies and solutions to run my websites and overall operations."
The solution to this challenge, according to Krista, is attending events.
"E-commerce conferences should have topped my to-do list each year. Had they, I undoubtedly would have saved myself loads of time and trouble Googling various e-commerce business solutions and struggling through online demos over the years."
So what will you get from one of these events?
Learn from other successful online stores. At these events, you can learn first-hand from successful businesses with extensive knowledge and experience in the dropshipping industry. There's no need to reinvent the wheel, just learn from those who've done it already.
No more guesswork. Instead of spending months or years trying to figure out by trial and error what you need, you can speak to platform technicians or service providers face to face. You'll get a clear understanding of how different technologies work and what their benefits are. Talking in person makes it much easier to address your operating concerns and pick a platform or management system best suited to your needs.
Get inspired. We all get bogged down sometimes. An event is a perfect way to get fresh ideas and a creativity boost. Hearing inspiring success stories and seeing the latest technologies are bound to get you pumped about the next step for your online store.
Get direct access to wholesalers. Industry events will give you direct access to a range of trusted wholesalers and retailers that may be interested in your proposal down the line.
Of course, many events have moved online this year, making them even easier to attend.
If you're serious about making more money online with your dropshipping, attending an e-commerce event is a smart investment. You'll get the latest know-how and save yourself hours of time.
Entrepreneur's tip 5: Offer amazing customer service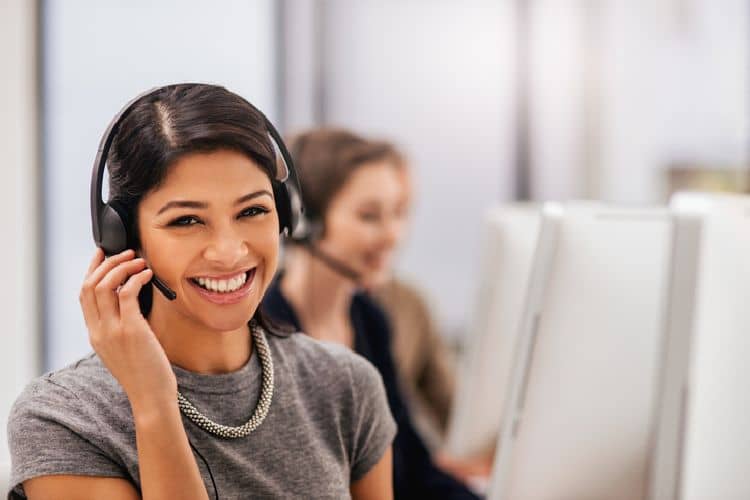 To be successful and make money sustainably, you'll also need exceptional customer service. This is especially important for new business ventures.
As recent research on customer support by Hubspot shows, customers are more likely to talk about an e-commerce store if they had either a very good or very bad experience. This means you need the customer support on your dropshipping store set up to do two things:
Make sure there are no bad customer experiences that might lead to complaints,
Offer a truly excellent service that customers will talk about.
Fantastic customer support is a really clear way that you can add value as a dropshipper.
Here are some top tips to follow:
Be on time with responses to inquiries. Slow response times are one of the most common complaints customers have. So put up your support hours in a visible section of your store and include them in automated email replies. This will set reasonable expectations. Then make sure you have the capacity to meet these expectations either yourself, or with the help of automation or team members.
Honesty is the best policy. It can take as many as 12 positive customer experiences to make up for a single negative one. So be clear about what you can and cannot do for your customers. It's always better to under-promise and then over-deliver.
Provide a concise and informative FAQ section. Don't leave your customers in the dark. An FAQ section will ensure a smoother user experience and might significantly cut down on the number of inquiries.
Make customers feel like you know them. Be sure to use names, preferred methods of communication, and post-purchase check backs to increase the chances of return purchases. This can be done with tools like Tracktor.
There's one final point to bear in mind with customer service. If you want to consistently make money as a dropshipper, you need to learn from your customers. The more you can listen to what they have to say (even if it's negative), the better you'll get at picking winning products and designing your store. Plus, customers will respect the fact you are taking the time to listen.
How to make money dropshipping - key takeaways
As you can see, there are lots to consider when it comes to making money online from dropshipping. But the steps to success are pretty straightforward.
Step 1: Understand the dropshipping business model and where you can add value in the process.
Step 2: Figure out your niche, ensuring it is something you are passionate about.
Step 3: Develop your own e-commerce store, focusing on great branding and smart automation.
Step 4: Learn as you go with e-commerce events.
And every step of the way, offer great customer service.
In the end, the point to remember is that you make money by adding value. So, whenever you're dedicating time to a part of your dropshipping business, ask yourself how you are adding value.