Let's get this out of the way – yes, dropshipping is perfectly legal, but…
Like with most things in life, there's a little asterisk attached to this answer.
For example, if you want to dropship on Amazon or eBay, there are some restrictions you need to be aware of. You also need to make a decision if you should get a business license or not. And have you heard of liability? Keep on reading.
We've divided this article into two big parts:

First, you'll learn all you need to know around the question "Is dropshipping legal?"
Then, we'll explain the most important risks that you may face with your dropshipping business.
Legal Disclaimer: Though we're experts in dropshipping and we take our research seriously, we're not lawyers. So, don't take our claims to court (not like you'll ever need one, hopefully), but view it more like a Wikipedia sort of thing. sixads and the author of this article do not assume any legal liability for your legal actions. This article is for educational purposes only and does not constitute legal advice.
So… Is dropshipping really legal?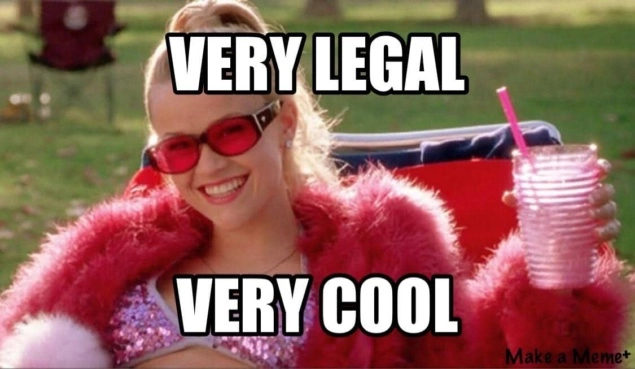 In case you skipped the introduction of this article, let's make this clear: dropshipping is completely legal.
Is dropshipping legal in the USA?
Yes, dropshipping is legal in the USA.
Is dropshipping legal in Canada?

Yes, dropshipping is legal in Canada, too.
Do you see where we're going?
You're good. Keep on reading, though! You need to be aware of some issues, such as not getting tricked by fishy suppliers who may be illegally using other company's intellectual property (e.g., trademarked logos).
How does dropshipping work?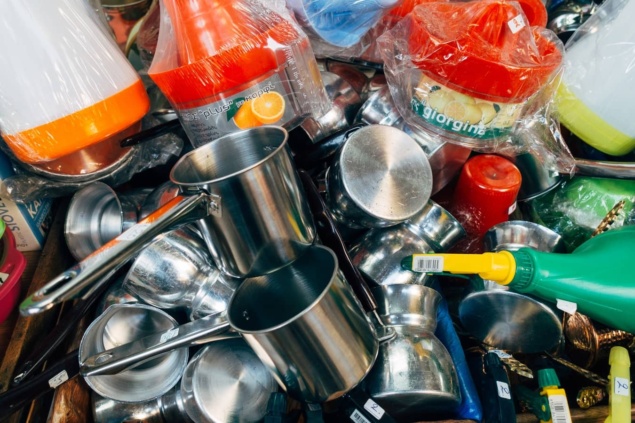 The main reason why some people have doubts about whether dropshipping is legal is that it looks too good to be true. How could a dropshipper make $1,000/day just by reselling stuff from AliExpress? Isn't it also morally wrong to charge people more for things they could buy themselves from the same suppliers, too?
However, when you look at dropshipping a bit deeper, you can easily see that it's much more than just reselling things with a markup. Dropshippers do a lot of work to get their customers the things they need.
Finding the right niche
First, dropshippers need to figure out what kind of products their potential customers would love to buy. They need to do a lot of product research to figure out their niche.
Product research
Then, they go to AliExpress Dropshipping Center or another e-commerce platform to find winning products for their online stores. Even though there are many great tools available to make the research easier, it still takes a lot of work to find the right products. Check our guide on how to find the best dropshipping products for more information.
Suppliers & marketing strategy
Finally, dropshippers need to find trustworthy suppliers to make sure they're not scammed and get quality products. They need to order samples and test them themselves to be 100% sure they'll be selling the good stuff. Plus, they need to create a professional-looking online store and a dropshipping marketing strategy.
Have a look at the dropshipping supply chain to see the whole process: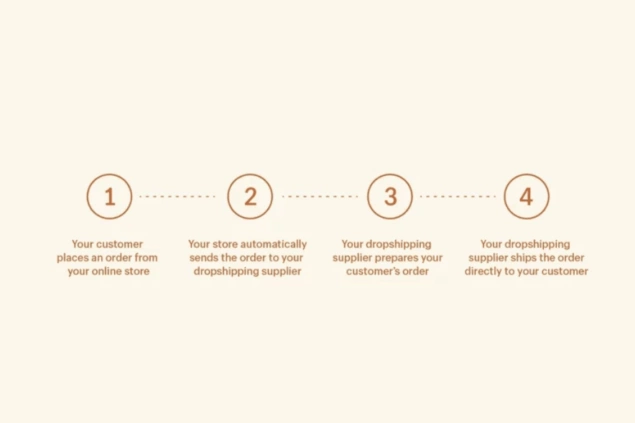 If you're a dropshipper, think of yourself as a mediator between thousands of suppliers and your customers to whom you make it easier to find the products they need.
With creative Facebook or Instagram ads, you can help people discover cool products they didn't even know existed and wouldn't have found them otherwise.
So, as you see, dropshipping is entirely legal and a legitimate online business, which, contrary to popular opinion, requires a lot of hard work to be successful.
General legalities of dropshipping
Now that you know why dropshipping is legal, let's look at the legalities concerning your e-commerce store.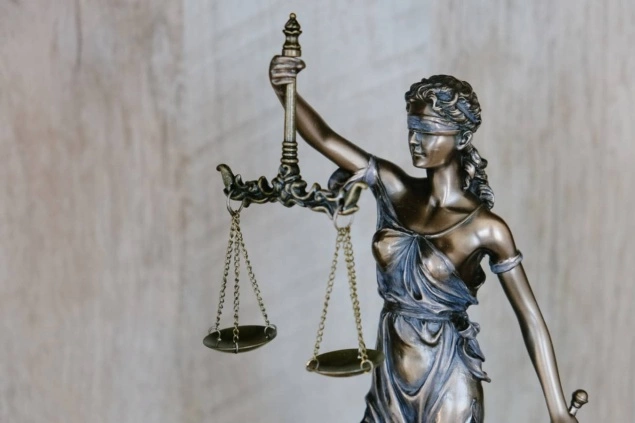 1. Do you need a business license?
Even though dropshipping is a legitimate online business, it doesn't mean that you must get a business license. Starting a dropshipping business without it is a common practice, especially among beginner merchants.
However, just because getting a business license is not a must, it doesn't mean you shouldn't think about it. There are many advantages of having one. For example, you will be taken more seriously in the e-commerce environment. Plus, all the questions below become easier to handle.
2. What about your liability?
If you have a business license, you become less liable personally, which is essential if any issues arise with your e-commerce store. This is especially important if you're operating your online store in a country such as the US, where consumers tend to file lawsuits.
Plus, if you're working with a supplier outside the US, chances are that you'll have to deal with product defects because of different production regulations once in a while. So, it's always a good idea to protect yourself from the unexpected!
3. How to avoid financial risks if you're sued?
If you're planning on dropshipping multiple products from different suppliers without ordering samples first, you may end up selling poor-quality items. And, even if the samples you ordered were good, you're still not risk-free of selling a defective item to your customers.
If your customers are especially unhappy with their purchase, they may sue you. You may need to pay for the legal and court costs.
To avoid financial risks:
Get a business license - it will cover legal costs.
Get product liability insurance - it will cover the cost of compensation claims if your customer was injured or faced property damage because of a product they bought from you.

4. Do you need to pay taxes?
Check it with your state. It's best to consult a lawyer or accountant on taxation.
What also shows that your dropshipping store is legitimate?
The elements below are not a must, however, they will make your store look more trustworthy. Plus, pages such as a refund policy will come in handy if any issues regarding your products arise (they will).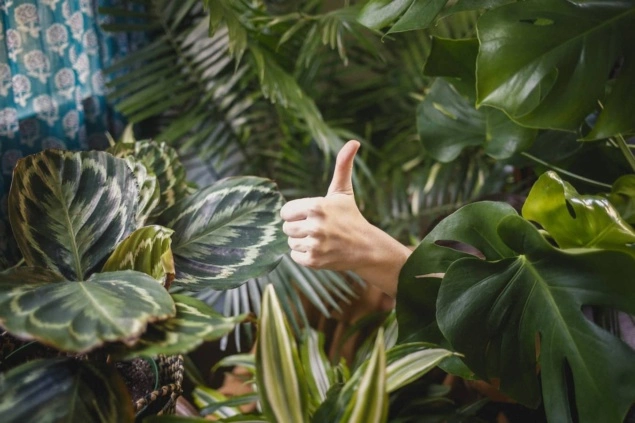 1. Refund policy
Even though a refund policy is not required by law, it's a good idea to have one. It helps to build trust between you and your customers. No one is safe from ordering a defective item, so knowing that you'll not suffer financial loss if it happens is simply fair.
To protect your dropshipping business and get your customers' trust, get a refund policy (also known as a return policy).
Shopify has a neat refund policy generator - get it here.
2. Terms and Conditions
A terms and conditions policy is a legal document that business owners use to protect their companies. It's a legal document that sets out the rights and responsibilities of your business and your customers if they use your service.
It's not required to have this document by law, however, if you face any legal issues, it may help your dropshipping business.
Generate your terms and conditions policy with this tool by Shopify.
3. Privacy Policy
A privacy policy is a legal document that explains how a business collects, uses, discloses, and protects its customers' data. If you collect personal information from your online store's visitors, then you must have one on your site.
Use Shopify's privacy policy generator here.
Amazon dropshipping: requirements you must follow
Amazon dropshipping can be a highly profitable business model. As much as 38% of the U.S. online retail sales happen here! Plus, you get in front of a super-targeted audience since people on Amazon are there to buy something. However, if you want to stay on the platform as a merchant, you need to follow strict rules.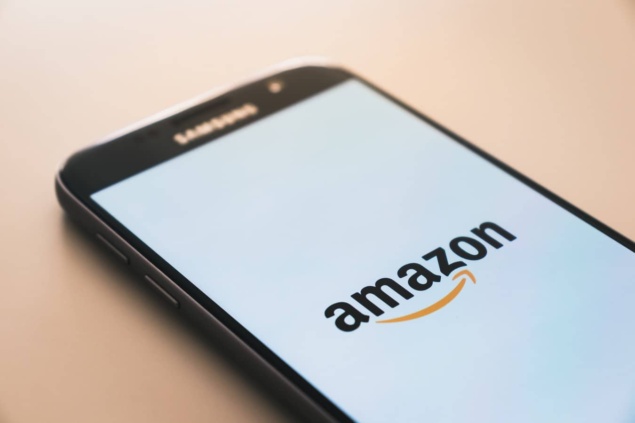 Is dropshipping legal on Amazon?
Yes, dropshipping is completely legal on Amazon, but you can get suspended any time if you don't abide by their rules.
For example, if you don't close your listings when you're out of stock and get sales, Amazon is likely to ban you for it. The same goes for if your products keep on arriving late.
Amazon dropshipping rules
The most important rule is that you can't dropship products from another online retailer.
You can only resell products from wholesalers, such as Alibaba. This is important to know because most often, dropshippers use AliExpress to source their products when they create their own Shopify stores, and AliExpress classifies as a retailer.
Here are other important Amazon rules to follow:
You need to be the seller on record for products.
It needs to be clear that you're the seller of your products at every touchpoint with your customers: on invoices, external packaging, packing slips, and other information that concerns your products.
Any information that identifies a third-party supplier (e.g., invoices, packing slips) needs to be removed before shipping the order.
It's your responsibility to accept and process returns.
You need to comply with the terms of your seller agreement and other policies that apply to merchants selling products on Amazon.
If you don't abide by Amazon's dropshipping rules, your account will likely be suspended.
Check our guide on Amazon dropshipping to learn how to find the best wholesale suppliers and how to succeed on Amazon with your dropshipping business.
eBay dropshipping: requirements you must follow
If you want to dropship on eBay, you need to ensure safe and timely delivery of your products, as well as your buyer's overall satisfaction with their purchase.
Is dropshipping legal on eBay?
Dropshipping is allowed on eBay, however, just like with Amazon, there are certain requirements you must follow to do business there.
eBay dropshipping rules
There are still merchants who try to dropship products from Amazon to eBay. They take items from Amazon FBA and sell them with a markup on eBay. Don't do that - this "business model" is not ethical. Plus, it's not supported by eBay or Amazon, and you will get you in trouble as soon as frustrated customers realize you've tricked them.
If eBay catches you reselling products from another retailer, such as Amazon, that could result in:
Canceling your listings
Hiding or demoting all your listings from search results
Lowering your seller rating
Buying or selling restrictions
Loss of buyer or seller protections
Account suspension
None of these is good for your dropshipping business!
General risks related to dropshipping
Now that we've covered the legalities of dropshipping, let's look at the general risks that you may face with this business model.
1. Suppliers may scam you
The success of your dropshipping business largely depends on your suppliers. After all, you're not the one handling your inventory, so you need to find trustworthy suppliers.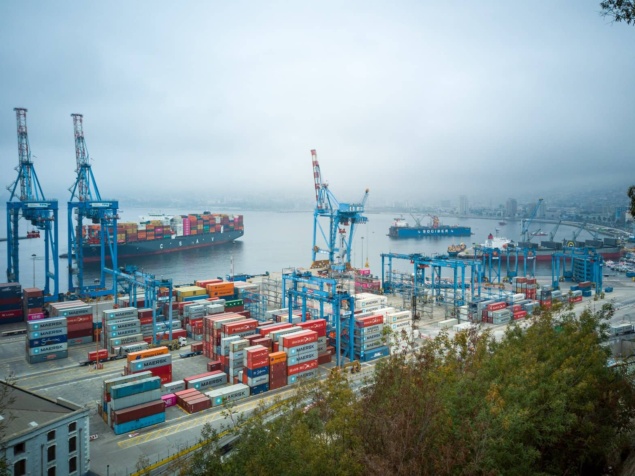 Here are the main risks that concern dropshipping suppliers:
Delayed shipping times
Defective product quality
Inflated prices
Complicated return process
Signs of a fishy dropshipping supplier:
A low-quality website
While wholesalers are not known for having polished websites, a spammy website is one of the red flags to be aware of.
If a website is cluttered and barely functions, you can't find a decent "About Us" section with company address and other contact details – don't bother writing them. It's most likely that these may be scammers looking to make money quickly before they move on to the next thing.
Wholesalers that sell to the public
If you see that your potential supplier sells their products to the public at a "wholesale" price, move along. It's simply a retailer that sells products at inflated prices and will hurt your profit margins.
Refusing to sign a contract
Agreements or contracts help to make sure that all parties follow their duties. You must sign one to protect your rights in case any ambiguities or disputes arise. If a supplier refuses to sign a legally binding agreement, don't do business with them.
Check our guide on the best dropshipping suppliers for more information on picking the right supplier. You'll also find a list of 24 of the best dropshipping companies you can trust.
2. No control over the supply chain
While not having to manage your inventory is one of the key reasons people start dropshipping, this perk comes with a downside. You don't have control over your supply chain. So, if your supplier fails to communicate that they're out of stock, you may oversell and may even have to pay for it yourself.
To avoid facing such fulfillment errors and financial losses that come with them, use product tracking software. If your supplier sells out, your product listing will be automatically removed.
3. Low profit margins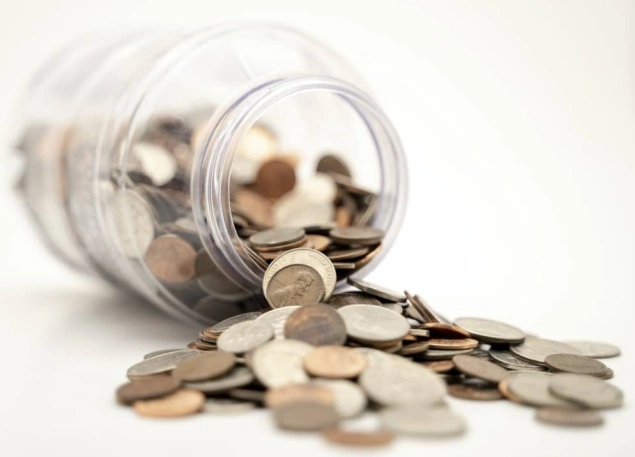 Dropshipping has a low entry threshold – anyone with a laptop and internet access can start an e-commerce store. Most dropshippers are selling the same trending products from similar suppliers, so you'll likely face a lot of competition. In the beginning, you will likely need to keep your prices pretty low to make it.
To increase your profit margins, work on your branding.
Even if your supplier provides great quality photos, get samples of each product you're selling and organize a professional photoshoot. Create unique product descriptions. Most importantly, figure out your target audience's key pain points and aspirations and run highly targeted ads that appeal to them.
4. Easy to get banned on major marketplaces
Amazon and eBay dropshipping is an attractive business model. You can get in front of millions of highly targeted consumers who are looking to buy what you're selling. However, there are strict rules you need to follow to succeed on these major marketplaces.
You can easily get banned if you resell products from retail stores on eBay or Amazon. Amazon also has a strict policy on customer satisfaction. If you sell out-of-stock items or your shipments are often late, you're likely to be suspended.
5. Bound to failure without a solid marketing strategy
With dropshipping, it's not enough just to find winning products to sell and launch your store. After all, no one knows that your store exists. If you're selling outside your country, you're facing competition from online stores from all over the world!
Selling to everyone won't work, no matter how generic and widely used your product is. You'll only be profitable by selling to a targeted group of people, so work on developing elaborate buyer personas and run targeted ads for them.
Most importantly, don't work sporadically. Create a holistic marketing strategy where multiple marketing channels (e.g., Facebook ads, influencer marketing, email campaigns) complement each other to guide your potential customers through a Shopify sales funnel.
6. Customer support may become too much
When you're just starting your dropshipping business, you have to wear many hats. You're the salesperson, the social media manager, the web designer, and the whole customer support team, too. The last responsibility on this list can get very tiresome to handle once your sales kick off.
You'll have to deal with numerous complaints regarding the quality of your products, delivery delays, and mixups. You'll have no control over your inventory but you'll have to take all the heat for your supplier's mistakes.
7. Burnout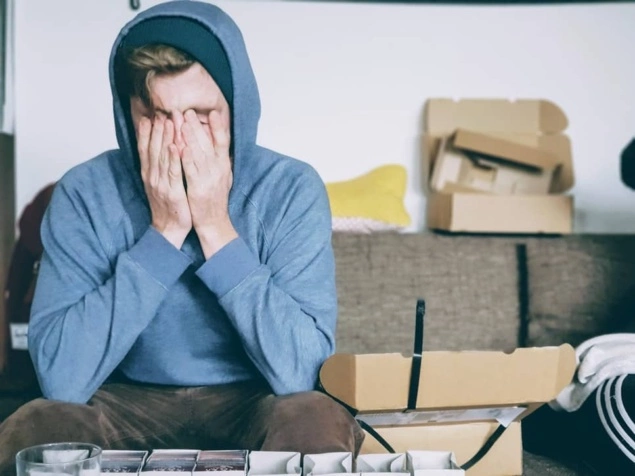 No matter what YouTube gurus might say, dropshipping is not an easy get-money-quick scheme. Just because you don't have to handle your inventory, it doesn't mean this business model is easy. Quite the contrary.
With all the competition out there, you'll have to work like a horse to start dropshipping products. If you have a full-time job, you'll have to spend most of your evenings and weekends working on your e-commerce store. If you are planning to do it all by yourself, you're likely to get overwhelmed.
To take some pressure off, think about automating your ads - this will help you save a lot of your time and make you feel more in control of your business.
FAQ
Is dropshipping legal?
Yes, dropshipping is legal. It's a legitimate order fulfillment method that thousands of business owners use worldwide. However, you need to be careful not to do business with fishy suppliers who illegally use another company's intellectual property.
Is dropshipping safe?
If you've been wondering if you can get in trouble for dropshipping, you shouldn't sweat it. Unless you're reselling products that infringe someone's copyright, you're good. However, pick your suppliers wisely not to resell poor-quality items. Otherwise, unhappy customers may sue you if your products cause them any damage.
Do you need a business license to dropship on Shopify?
No, it's not a must to get a business license (or a seller's license) to dropship on Shopify. However, if you get one, your business will look more legitimate for your suppliers and other business partners. Most importantly, you'll be less liable personally if any disputes arise regarding the products you're selling on your online store.