Non-fiction literature both teaches and inspires. There are a lot of amazing entrepreneurs out there doing great work and writing about it. BUT the image of a successful entrepreneur is still gender-biased.
On the road to success, both men and women face challenges. However, female entrepreneurs have the added challenges of needing to work through issues caused by social and gender biases.
Here is a selection of books that we have found to help inspire women starting their own businesses or to encourage women climbing their career ladders to push through all the trials they will face as a woman. Along with general business best practices, the books in this list present a broad look at ways to thrive as a female leader of a company or team.
What books do entrepreneurs read?
Let's dive in and find out!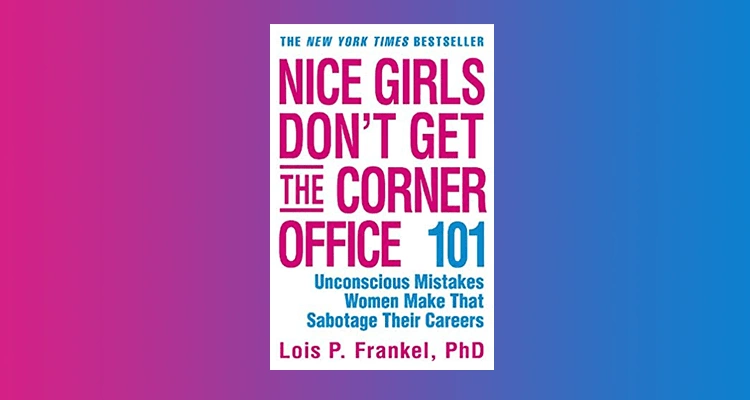 "Good girls go to heaven. And bad girls go wherever they want." once said Hollywood star May West.
As a woman at some point in your life, you have most likely worried about what others think of you. Have you ever considered just how much the 'goodness' stereotype prevents women from building careers? 'What are people going to say?'- this question has undoubtedly held many female entrepreneurs back.
Lois Frankel, who has been a coach for many companies, provides a collection of typical career mistakes in this book. She also examines the pattern of success and stagnation for women in business. Although this book was written for corporate-level workers, the book has practical tips that are applicable to any woman.
"Any woman intent on getting ahead in the corporate world should read this book. It's a fascinating crash course in image, influence, and communication, from an accomplished and insightful coach. Terrific stuff!" – Anne Fisher, senior writer, Fortune
The women mentioned in this book are between the ages of 19 and 94. They are a vivid example of exactly what you can accomplish by supporting other women and working hard yourself.
Women in this book work in a wide range of businesses and span across young well-funded startups to 1000+ employees enterprises. Every story is unique, but success has a pattern. In this book, Grace Bonney invites the reader to explore this pattern and inspires them to lead.
"I want to rip out every page of this glorious book and hang them on my wall so that I can be surrounded by these incredible women all day long." – Emma Straub, New York Times bestselling author of The Vacationers and Modern Lovers
If something is holding you back from following your dreams – you definitely need to read this one.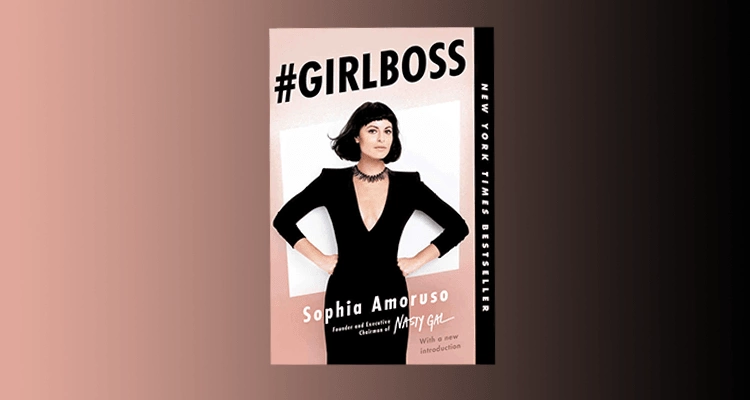 In 2005, 20-year-old Sophia Amoruso was fired from a shoe boutique. 10 years later, she was the owner of Nasty Gal worth $100 million. This book is a collection of her life hacks. It is also a great source of inspiration for women who have decided to become who they want to be.
"Amoruso teaches the innovative and entrepreneurial among us to play to our strengths, learn from our mistakes, and know when to break a few of the traditional rules." – Vanity Fair
The book transfers you directly into Sophia's mind and explains exactly how she changed her life so drastically.
This book is a great book for anyone who doesn't know where to start.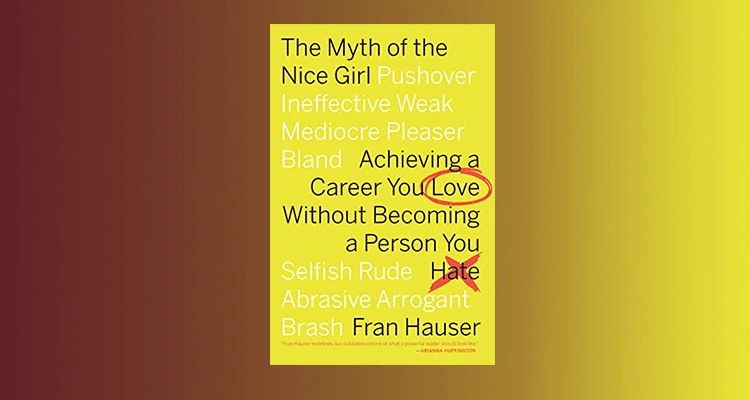 In her bestseller, Fran Hauser breaks career stereotypes and ruins the myth of the 'iron ladies.'
She explains that being a 'cute girl' can also be an effective strategy for success. The main point of this book is to help readers reexamine their image of a woman leader.
Hauser shows how empathy, kindness, and compassion have real power, but that these traits are woefully underestimated.
"In [The Myth of the Nice Girl], Fran Hauser turns the "nice girl" notion on its head." – Forbes
This book will teach you how to effectively negotiate and inspire your business partners. It also provides great insight into how to resolve conflicts without becoming a monster.
Fran Hauser's book walks readers through how novice female entrepreneurs can unlock all of their potential. Her goal is to empower every woman to build a brilliant career without losing their mind.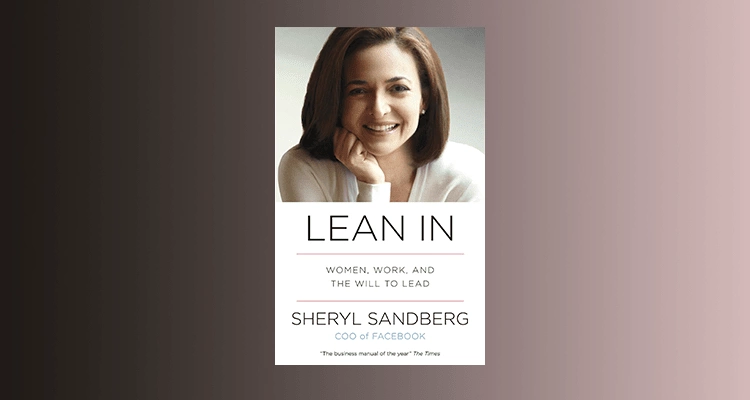 Sheryl Sandberg, the Harvard-educated Facebook COO, is one of the most influential women in the world.
Sandberg became famous for her 'Why We Have Too Few Women Leaders' speech ten years ago when she vividly pointed out the challenges women face in the business world.
She made it very clear that "If women are nice, men see them as ineffective, but if they are tough, men label them a b*tch."
"'As for 'Lean In' itself, I believe that many, many women, young and old, elite and otherwise, will find it prescriptive, refreshing, and perhaps even revolutionary." – The New Yorker
This bestseller was written after Sandberg made her now-famous speech. Nowadays, Sheryl and her company are working on translating this book into every language possible. They are doing their best to research and adjust the content in each translation so that it is relevant to women in cultures around the world.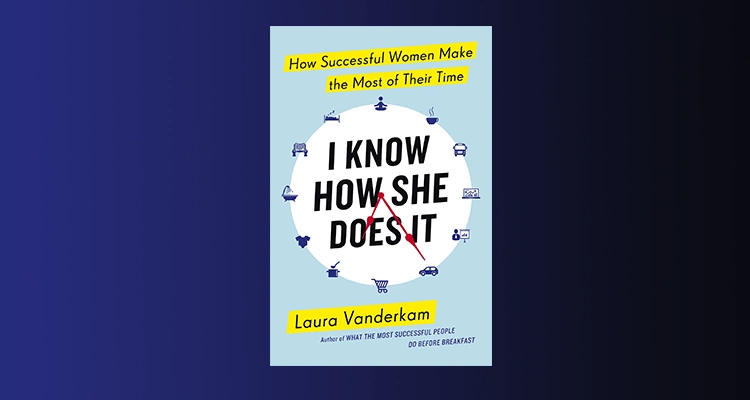 You don't need to look far to find people pushing the stereotype of women who pursue careers being unlikely to have happy marriages or social lives. Many think women who are career-driven have no time for family and kids, hobbies, or even getting enough sleep.
Time management expert Laura Vanderkam decided to analyze the schedules of women who earn at least $100,000 a year. Using examples from real women entrepreneurs, she proves that you don't have to give up what you want to be successful.
"An empowering guide for professionals who want to figure out how to become superstars in their fields while building satisfying lives." – Dorie Clark, author of Reinventing You and Stand Out
In this book, Vanderkam shares approaches that the women she analyzed use to make time for the things that really matter to them. This book will inspire every woman to build a life that works, one hour at a time.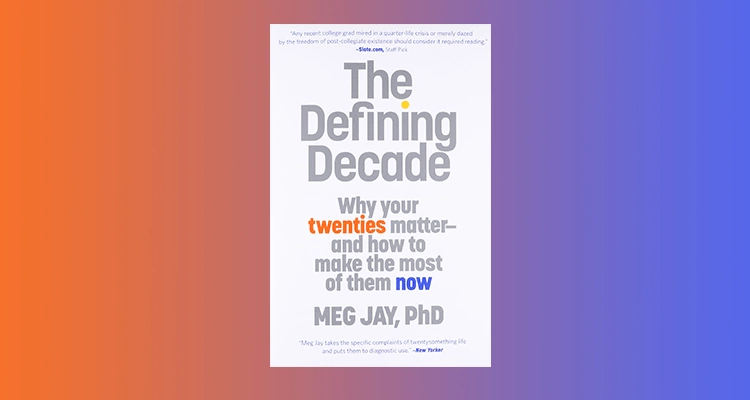 We often consider the age between twenty and thirty as a trial version of 'real' adult life. At that age, it looks like we have an eternity ahead of us and most people don't worry a lot about the future. Often making the assumption that there will be time to correct our mistakes later.
However, Dr. Meg Jay, a psychotherapist, and professor of clinical psychology at the University of Virginia believes the opposite. After decades of experience in therapy, she is firmly convinced that what you do in your twenties plays a huge role in what your future will look like.
As much as 80% of the most important events of our lives happen during this period, she says. Backed by science and real stories, Meg Jay advises on how to avoid youthful mistakes and live a better life.
"Excellently written, this book is sensitive to the emotional life of twentysomethings." – Library Journal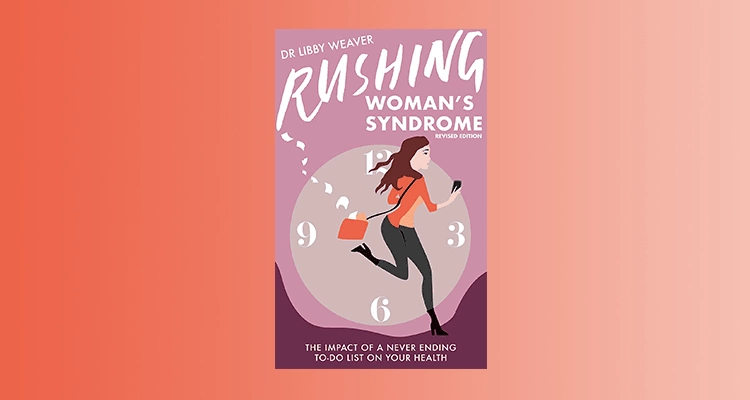 Do you wake up in a fog that only a cup of coffee seems to clear? Do you crave sweets in the middle of the workday? Are you having problems sleeping? Is a glass of alcohol they only way you can relax? If the answer is yes to at least one of these questions, you will likely find this book useful.
Libby Weaver is a nutritional biochemist, and this book is the result of her 14 years of research into women's health. In this book, she examines women's lives and takes a deep look into the infinite to-do lists and domestic work that women are required to handle. She describes how an endless race affects our nervous and endocrine systems, digestion, and emotions.
Throughout the book, Weaver gives readers advice on how to control stress and change lifestyles.
Libby embraces a holistic approach by treating the root cause of an ailment. Her extensive knowledge of how the body works makes her a "one-stop-shop" in achieving and maintaining ultimate health and well being. – Deborra-lee and Hugh Jackman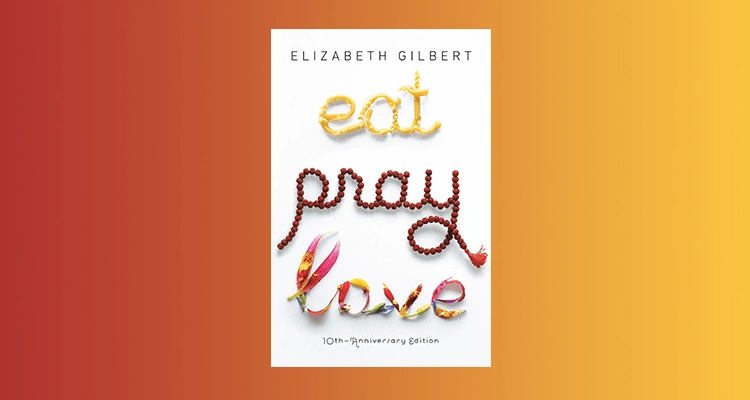 This book is nothing short of a true classic. It is an extremely sincere story of a woman's spiritual rebirth and positive life change. Elizabeth Gilbert embarks on her journey to three different countries. She searches for pleasure, enlightenment, and mindfulness. As a result, she ends up finding a way to work through all of her psychological problems and traumas.
Elizabeth Gilbert's book is incredibly insightful and accurately describes how success can misguide us in the same way that failures do. She shares her experience of not giving up, and 'Eat, Pray, Love' ends on a happy and profound note.
"If a more wonderful writer than Gilbert is currently in print, I haven't found him or her… Gilbert's prose is fueled by a mix of intelligence, wit, and colloquial exuberance that is close to irresistible, and makes the reader only too glad to join the posse of friends and devotees who have the pleasure of listening in." – Jennifer Egan, The New York Times Book Review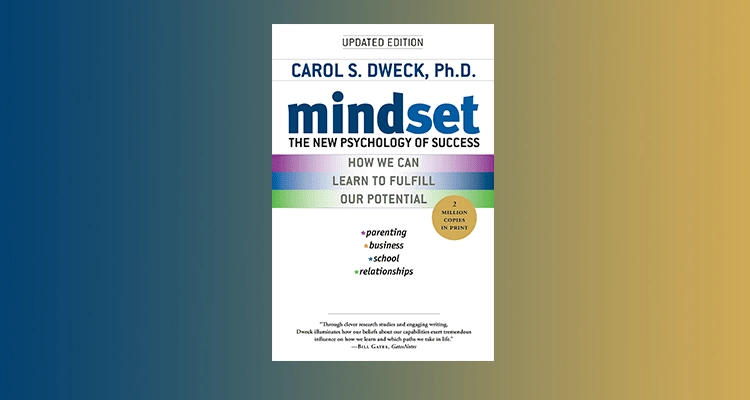 For many years, Carol Dweck has explored the power of human beliefs and their impact on our lives. In search of a reason for how we achieve what we want, she made a revolutionary discovery. Success in business, sports, and personal life depends on what we think about our own abilities and talents.
Our skills are not sustainable, and only hard work and diligence can lead to real achievements. The book shows that your basic qualities are things you can cultivate through effort, and changing them can make a powerful impact.
"A good book is one whose advice you believe. A great book is one whose advice you follow. This is a book that can change your life, as its ideas have changed mine." – Robert J. Sternberg, co-author of Teaching for Wisdom, Intelligence, Creativity, and Success
To sum it all up
Every book has something it can teach you, but some have much more to offer than others. From women just starting their careers to women battling the corporate ladder to female entrepreneurs, this list of business books is a great place to find the inspiration needed to push past all your barriers.
Embrace the energy of the characters in these books. Explore the truth about yourself. Learn from other's experiences.
Hopefully, this list of books written by women for women will help you see yourself as a heroine, explore your strengths, and uncover your hidden potential.
Once you make it through these books, keep going. Don't be afraid to use the 'Readers also enjoyed' tab on Goodreads to see similar books so that you can take a deeper dive into the world of applied knowledge, wisdom, and inspirational books.