Want to get free traffic and customers every day? Then you need to work on your Shopify SEO!

While SEO (search engine optimization) may seem a little daunting, like any other digital marketing strategy, it gets much easier once you divide it into smaller bits.
To help you optimize your online store for search engines, we've created this step-by-step guide. Read it, and you'll learn how to rank your Shopify store on Google!
You'll also find a handy SEO Shopify checklist at the end of the article for easy access.
What is Shopify SEO?
SEO stands for improving a website's organic rankings (non-paid) in search engine results.
To put it in simpler words, it helps you to get to the first page of Google (or other search engines).
Shopify SEO refers to the same SEO optimization best practices used for other sites. However, it may involve fixing problems that are more specific to Shopify rather than other websites.
For example, as a Shopify store owner, you're more likely to face such issues as duplicate content, and you need to be aware of how to fix it.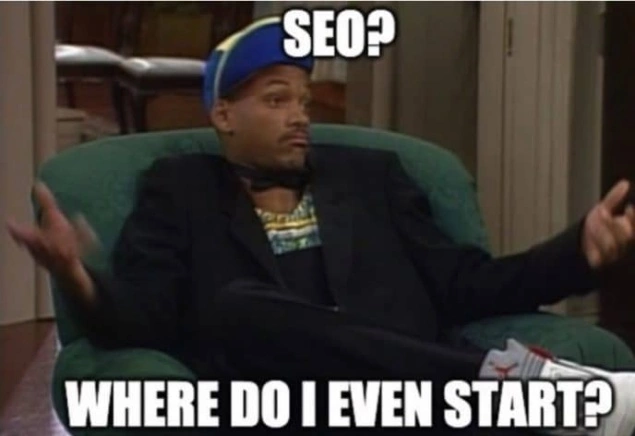 SEO is much more than cramming keywords into your product pages.
You need to create a comprehensive SEO strategy that includes working on your meta tags, backlinks, website speed, rich snippets, and many other best search engine optimization practices. It's also vital to satisfy user search intent and work on internal linking.
If all of this sounds new and a tiny bit scary, don't worry! We'll explain all the most necessary concepts and best practices step-by-step below.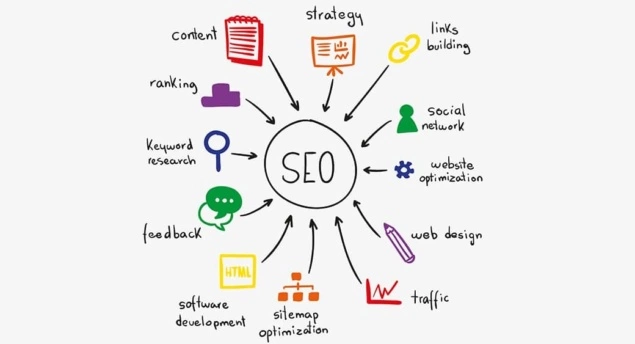 Why do I need to optimize my Shopify store for SEO?
While there are many search engines that people use, the majority of traffic comes from Google. In fact, 89% of people will go straight to Google when they're looking for something.
If you want to be found by your potential customers, you need to be on the first few pages of Google search results.
The first five Google pages receive 67% of all traffic! To get there, you either need to run Google ads or to take care of your SEO.
If you haven't done anything to optimize your online store, even the smallest SEO changes can help you increase your search engine rankings.
SEO doesn't bring results overnight - you need to look at it as a marathon, not a sprint. However, once you have your SEO strategy figured out, you'll be bringing thousands of paying customers almost for free!
Shopify SEO Best Practices: 10 steps to optimize your Shopify store
Below, you'll find a comprehensive step-by-step guide on what you need to take care of to improve your search engine rankings and get more paying customers.
1. Get a custom domain for your Shopify store
First things first - if you haven't yet, get yourself a custom domain name.
By default, your Shopify store's name looks like this: your-store-name.myshopify.com.
It's a good idea to drop the "myshopify" part. Custom domains look more professional and trustworthy, which results in getting more clicks in the SERPs and higher ranking. Plus, a custom domain name will be more memorable.
How to choose your custom domain name:
Make it related to your industry.
Make it short.
If you can, get the .com. It's widely used among international brands and people are more likely to type it.
Use broad keywords.
Make it easy to spell.
If you're out of ideas or simply don't know where to start, use Shopify's free business name generator. It'll also check your wanted domain availability. Your custom domain name configuration and setup are fully automated - it's as easy as pie!
2. Unlock password protection
Even if you're still working on some of your pages, unlock your password protection for finished pages so Google and other search engines could start crawling and indexing your Shopify store.
3. Set up tracking and indexing tools
Only when you can analyze your site, you'll be able to tell if and which ones of your SEO tactics paid off. That's why the first thing to do is to make sure you can track your online store's visitors and see what's going on on your website.
Here are a few tools that will be useful.
A. Google Analytics
Google Analytics is a free web analytics tool created by Google. It can help you monitor traffic and conversions (sales, adds to cart, newsletter sign-ups, and more) on your website.
There are two types of Google Analytics:
Universal Analytics: The "old" Analytics.
Google Analytics 4: The latest Analytics.
Unfortunately, Shopify doesn't support Google Analytics 4 (the latest version) yet.
So, for now, create a Universal Analytics property instead. It also offers robust tracking possibilities that will help you bring your SEO game to the next level!
We've got an easy-to-follow guide on how to set up Google Analytics for a Shopify store.
Go there right away and set up your Google Analytics account before you continue with this article. It won't take you long, and you'll have one essential task crossed out of your to-do list!
B. Google Search Console
Google Search Console (GSC) is another free Google tool that can help you understand how Google sees your website and improve it.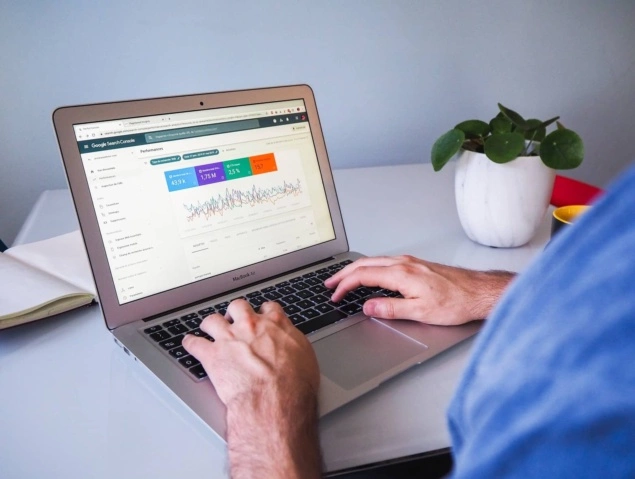 Here are some of the SEO tasks that Google Search Console can help you do:
Validate that Google can find and crawl your Shopify store.
Show you which websites link to your site.
Fix indexing problems.
View how often your Shopify site appears in Google Search and which search queries lead people to your website (and how often people click through).
Get alerts when any issues arise on your website (and help troubleshoot them).
There's one term you need to know before you begin setting up your Google Search Console: a sitemap.
A sitemap is a file that has information about your Shopify store's pages, such as blog posts, product categories, and product pages. It shows how the information on your online store is organized, too.
Your sitemap is important to Google as it helps Google's robots to find and index your pages. Google can see which pages on your store are the most important to you.
You'll have to submit your sitemap file to GSC for Google to index your site so it could appear in search results.
The good news is that all Shopify stores automatically create a sitemap.xml file, so you don't need to worry about generating it.
However, keep in mind that with the Basic Shopify plan you only get such a file for your store's primary domain.
If you want to get generated sitemap files for your international domains, you'll have to upgrade your account to the Advanced plan. It will help you make sure your country-specific domains are discoverable by Google (or other search engines).
C. Set up Bing webmaster tools
Even though Google is the king in the search engine world, Bing is still worth your attention.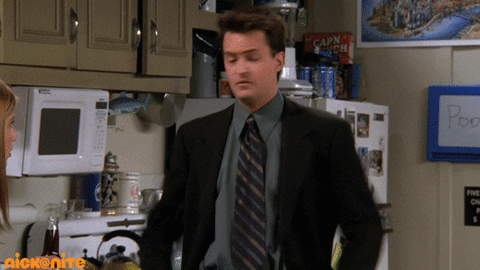 Created by Microsoft, it's the second largest search engine and can bring you traffic and sales, too. Make sure your Shopify store is visible there! Get more info on how to start using Bing tools here.
4. Get Shopify apps for SEO!
If you don't have much time for doing SEO manually, there are tons of Shopify SEO apps that can help you improve your Shopify SEO. They're designed to help business owners like you optimize your Shopify site for SEO and get more targeted organic traffic with minimal work.
The majority of SEO apps need only a few clicks to get things going. You'll find yourself a suitable Shopify SEO app whether you're a total beginner or a pro.
Plus, many of those apps are free and offer the basic features you may need. If you want to get more out of them and dive deep into the SEO optimization process, you can always upgrade to a paid plan.
However, don't go overboard with installing too many apps as they can also slow down your website.
Check our ultimate list of 15 Best SEO Apps for Shopify in 2022 to find the ones that best suit your needs!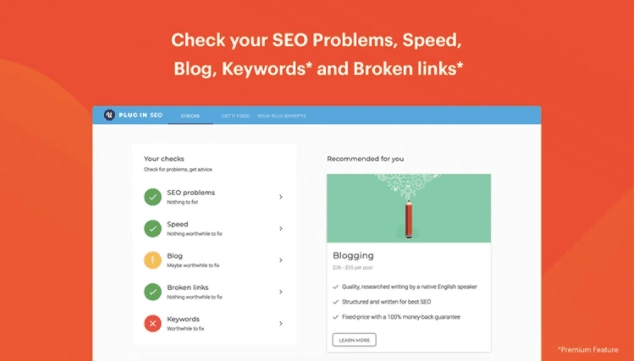 5. Start working on your on-page SEO
The next step is to start working on your on-page SEO.
On-page SEO is the process of optimizing individual web pages to improve their search engine rankings and generate more relevant traffic.
In contrast to off-page SEO, which refers to links and other external signals, on-page SEO refers to both the content and HTML source code of a website that may be improved.
The following 6-9 steps discuss what you need to do to optimize your on-page SEO.
6. Do keyword research
Keywords are search terms that people use to find what they need on a search engine like Google. They can be very broad, e.g., "shoes" or longtail such as "white women's sneakers for sale."
Try to include more specific keywords in your SEO strategy, especially in the beginning. It will be easier for your website to rank for them.
Long-tail keywords usually have lower keyword difficulty (fewer people are looking for these search terms). It results in lower competition because well-established brands usually don't focus on keywords with low search volume.
It's also important to know the search intent behind your keywords. Search intent is the term used to describe the purpose behind a searcher's query. Mind it to make sure your content meets searchers' expectations.
There are four main categories of search intent:
Informational intent - People trying to find the information they need. It could range from types of ants and best non-dairy milk to information on e-commerce and bitcoin. Usually, searchers may even enter a specific question.
Navigational intent - People want to find a specific website or brand.
Transactional intent - This is the search intent that can bring you money! People know exactly what they want to buy and are looking for it.
TIP: Target keywords that have such words as buy, discount, deal, or product names, and you're likely to bring in paying customers.
Commercial intent - People want to buy something in the near future and do a commercial investigation.
For example, someone could be evaluating different kinds of washing machines to see which one suits them best. The transactional intent is here, too, people just need more information to make a decision.
TIP: Create landing pages that compare your product to one or a few competitors. Try to be as objective as possible, but also swing the searcher to your site where it makes sense!
How to start your keyword research
You can begin your keyword research by simply typing something related to your products or your business niche.
For example, if you're selling food processors, your initial search could look like this: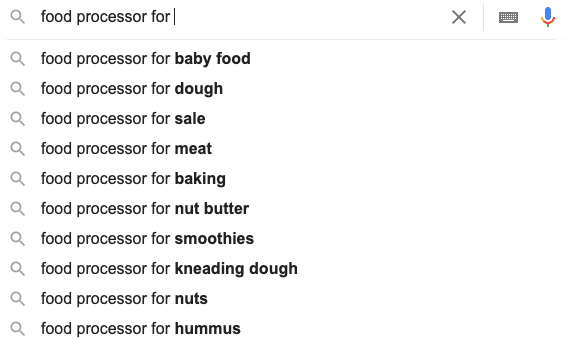 You'll get a list of keywords from Google right away, depending on what your potential customers are searching for. Include them in your list of keywords. Carry on with the same procedure for each of the suggested and related keywords.
Once you've compiled a basic list of keywords, use Google's Keyword Planner to examine them further. Prioritize them according to their search intent and volume, and optimize your store accordingly.
If you're running Google ads, you can also use your keyword data. See which search terms generate you the most revenue and use them to improve your organic search rankings.
Also, have a look at your Google Search Console. It can show you which keywords on your Shopify store are getting the most clicks and impressions.
Take your best keywords from the list and use them to come up with similar search terms. You can either type them in Google search and look for related keywords or use tools like Moz's Keyword Explorer.
7. Optimize your Shopify site according to keywords
It's very important that you create content on your online store according to the user's search intent. So, once you have your keywords ready, put them to work! Your task is to match the right keywords with different content types, such as your product pages or blog posts.
You don't want to fill in your product pages with informational keywords as they won't likely bring you people who are ready to buy. Instead, optimize your product pages for "money" keywords, such as buy cat toys.
Also, create information pages, such as a blog on the top five cat toys your pet will love in 2022. You'll bring people into your Shopify sales funnel by giving them answers to their informational and commercial search queries.
Your keyword research will give you plenty of ideas about what kind of content you should create to optimize your Shopify store for SEO. Use them to create your content marketing strategy.
8. Create your store's content according to SEO tips
Below are a few basic SEO tips that are easy to implement and will help you get more organic traffic.
Headers
This one is pretty obvious, but just in case, make sure you don't have several H1 headers on the same page. H1 serves as your main page title, and its main keyword gives search engines an idea of that page's main topic.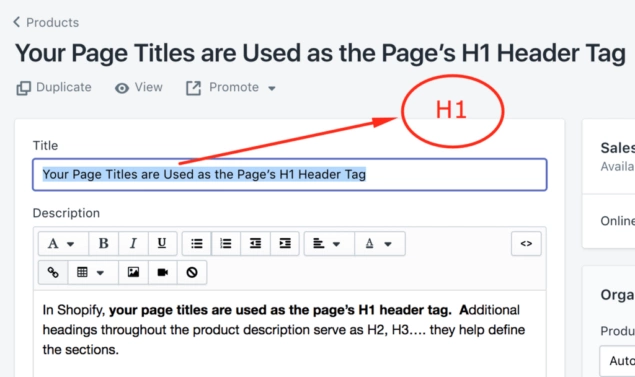 Keep in mind that, on Shopify, page titles are given the H1 tag by default, so there's no need to add one manually.
Also, try to structure your text so that it has multiple H2 and other subordinate headers (H3, H4…). They help improve your Shopify store's SEO as they highlight secondary keywords and make your content more scannable - people are more likely to read it.
Product descriptions
Make sure that all content on your Shopify store is authentic. Instead of reusing product descriptions from your supplier, create your own. You will improve your SEO and have the chance to brand yourself and stand out from your competitors who sell the same thing.
9. Optimize your pages (take care of the meta tags)
Here are a few easy-to-implement best practices that will help you improve your Shopify SEO by a lot! Let's first start with optimizing your meta tags (meta descriptions and meta titles).
A. Page titles (meta tags)
Also known as 'meta titles' and 'meta tags,' page titles are the headline-like texts displayed in search engine results and in your page's tabs in browsers.
A page title is critical as it influences how well your Shopify store's content ranks in search results and whether your potential buyers click your links.

How to optimize page titles for your Shopify store:
Keep your page titles up to 50-60 characters. If they exceed this limit, your text will be truncated.
Use your most important targeted keyword or phrase at the beginning of your page title to help people understand your content quicker and improve your rankings.
Use your brand name in your page title.
Improve scannability by avoiding nonessential words and phrases, such as "Here are the…".
Because you don't have much space for a page title, there's no need to make it sound like a proper sentence. Think of it as a listing. For example, it could look like this: [Product Name] - [Product Category] | [Brand Name]
Skip leading articles, such as 'the' and 'a' in your meta titles to make them easier to scan.
Each page should have a unique page title (especially important for e-commerce websites).
The bottom line is…
When optimizing your meta tags, keep the best SEO practices in mind, but ultimately, remember that your texts are meant for humans. Be enticing and to the point!
B. Meta descriptions
A meta description provides a brief summary of what a specific page is about in search engine results.

How to optimize meta descriptions for your Shopify store:
It's recommended to keep your meta descriptions up to 155-160 characters. Otherwise, longer meta descriptions may be cut off.
While multiple sources say that it's important to include your main keywords at the beginning of the meta description, it actually doesn't affect rankings at all. The goal of your meta description is to explain what your page is about and encourage people to click through.
Use active language - include verbs that encourage people to click on your link. This doesn't mean using phrases such as 'click here.' Instead, try to create such a text that promises your potential customers value.

C. Image alt text
Also known as 'alt tags' and 'alt descriptions,' image alt text is the text that shows up instead of images when a website doesn't load properly.

Image alt text helps visually impaired people better understand what your Shopify store is about. It also helps search engines understand what your images are about and crawl and rank your site. Plus, sometimes people use Google Images to find the products they need.
D. Names of your images
It's also important to name your images the right way. Don't just upload images titled 'image11' to your Shopify store - take a few minutes of your time to give your pictures descriptive names. Optimizing your images' alt text and names will help your Shopify store show up in Google Image results.
8. Optimize technical SEO for Shopify
Some of the terms below may sound a little intimidating, but don't worry! Technical SEO is not that difficult to implement as it may look at first glance. Let's have a look at the main technical SEO terms below.
A. Take care of your structured data
Structured data is a standardized format that you can use to provide Google with information about your Shopify store's content and help classify it. By helping Google understand your site's content better, you can improve your rankings, so it's well worth your time!
Schema markup (Structured data format)
Schema.org is a structured data format that is widely used to document information about your website's content for Google.
It's highly advised to add schema markup. It will help Google better understand what your page is about and get you rich snippets. They, in turn, may result in more traffic as your page takes more space in SERPs.
This is what your site can look like in search results if you add a schema markup:

Watch this YouTube tutorial to get started with schema markups:
Shopify makes implementing structured data easy
You'll be happy to know that Shopify is a great platform to take care of your structured data for your product pages and articles.
Many Shopify themes have 'Product' markup that sends Google information about your product's price, name, description, and more.

This kind of structured data is the most important for any online store, so the ease of implementing it with Shopify is a great plus for online store owners.
If you're working on your content marketing (and you should!), then Shopify has you covered with a schema type called 'Article' just for articles. It informs Google that your blogs are more editorial than, for example, your product pages.
Article structured data makes it easier for Google to understand your content and pull out such items as your headline, time when the content was published, featured image, or even video.
The more information appears in the SERPs, the more space you take, leading to more clicks to your site. Plus, article structured data can even help you to get to position zero!
Here's an example: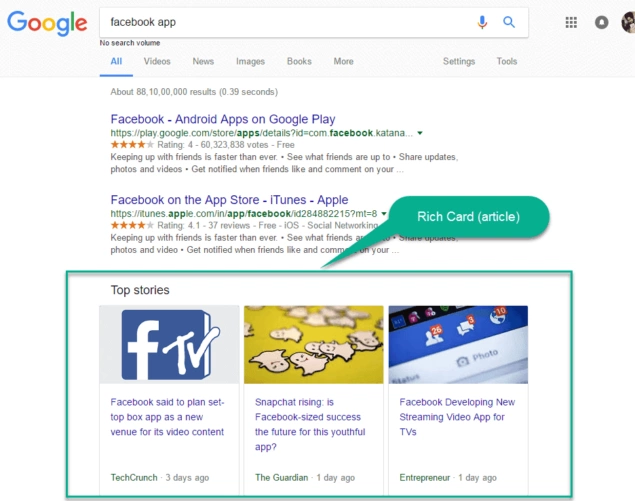 B. Work on your store's speed
Your Shopify store's speed is a direct ranking factor. The faster your site is, the better your chances at ranking on SERPs are.
Plus, page speed also influences your organic rankings indirectly as it's tied to your user experience (UX). The quicker your visitors can find what they're looking for, the less likely they're to bounce from your store.
Check if your online store is fast enough with Google's PageSpeed Insights. It will analyze the content of your site and generate suggestions to make your Shopify store faster.
C. Polish your URLs
By default, your page's title will become the default URL. However, automatically generated URLs tend to be long and contain unnecessary elements. And Google recommends keeping a simple structure of your URLs. That's why it's always better to have a system for building your URLs and customizing them before publishing your pages.
Include your main keywords.
Remove unnecessary words, such as articles to make your URLs shorter and easier to scan. For example, instead of blog/the-best-dog-beds write blog/best-dog-beds.
Use hyphens not underscores.
Avoid using uppercase characters.

D. Make your store mobile-friendly
Google ranks mobile-friendly sites friendly because they provide a great UX. Luckily, at Shopify, you can find multiple responsive themes that look great for all kinds of resolutions, be it a laptop, phone, or a tablet. Browse mobile-friendly Shopify themes here.
However, there may still be a few things that need to be optimized. Use Google's Mobile-Friendly Test to see if anything's missing on your site.
E. Fix duplicate content
If you have duplicate content, it means you have several different URLs which contain similar content. It's bad for your SEO because search engines have trouble deciding which of the two duplicate pages they should rank.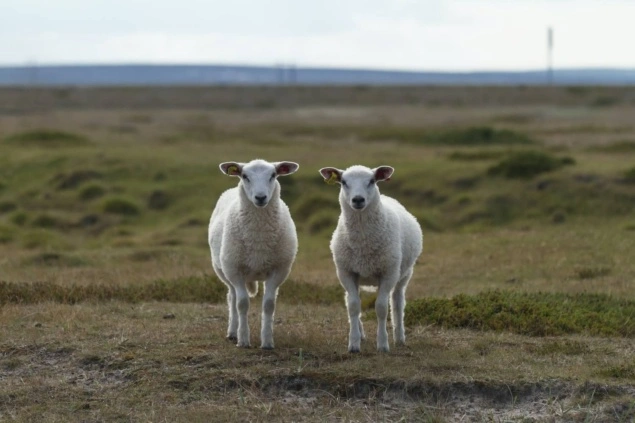 Shopify store owners usually face duplicate content problems with product and collections pages.
To fix your duplicate pages, use canonical URLs.
According to Shopify, you can do it by adding a rel="canonical" link to the head of your page that has duplicate content. Canonical tags will tell Google that they should be prioritized.
F. Work on internal linking
To improve your Shopify SEO, create a strategy for internal linking. Internal linking means linking your topically related pages to each other. It helps search engines understand the relationship between your pages, see which ones are the most important, and rank them higher.
For example, when someone lands on your product page, link to related items. If you have a blog, link to products related to your topics.
9. Get external links to your store
Since we're talking about linking, you could also try link building to get links from authoritative domains in your niche.
If quality websites start linking to your Shopify store, Google (and other search engines) would see it as a signal of your topical authority and rank you higher in search results.
For example, if you're selling makeup on your Shopify store, you could contact beauty bloggers and arrange a partnership of some sorts so they would write a review of your products and link to your store.
Shopify SEO checklist
Here's a quick recap of all that you read. Use this Shopify SEO checklist as you go around improving your store to make sure you implement all the necessary changes.
Get a custom domain for your Shopify store
Unlock your Shopify store's password protection
Set up Google Analytics and Google Search Console
Set up Bing Webmaster tools
Install Shopify SEO apps
Do keyword research
Create a content strategy based on your keywords
Optimize your site's headers and product descriptions
Optimize your meta descriptions, page titles, image alt text, and names of your images
Add schema markup
Improve your store's speed
Create short and structured URLs
Make your site mobile-friendly
Fix duplicate content issues
Create an internal linking strategy
Work on link building
That's it, folks!
Implement our advised SEO strategies one by one, and you'll be among Shopify stores that rank high on Google.
And don't forget to check our article on 15 Best SEO Apps for Shopify in 2022 to make SEO easier.
FAQ
What is Shopify SEO?
Shopify SEO (search engine optimization) stands for doing certain improvements to your store to improve its organic rankings in search engine results. It helps you to show up in the first few pages of Google.
What are Shopify SEO best practices?
To set up SEO for your Shopify store successfully, research your target audience and understand their search intent, optimize your store's on-page content (meta tags, images, headings), and work on getting quality backlinks to your site.
Is Shopify good for SEO?
Shopify is a great platform for SEO. It offers plenty of tools and apps that cover the most important SEO features an e-commerce store needs.