Do you want to sell more but feel like you're spending SO MUCH time working on marketing your store? It's tiring, we know. The good news is – it doesn't have to be this way! You can get help from Shopify's app store for FREE!
We've gathered the best FREE Shopify apps that will help you drive traffic and generate sales.
Let the apps work for you while you sleep!
Best Free Shopify Apps for Content Creation
Twenty-four years have passed since Bill Gates published his famous essay titled "Content is King" and today it's as relevant as ever. If you want to sell online, first you need to create an enjoyable experience around your products, and that involves nicely structured landing pages, professional photos and videos, a good copy. In other words, you need to invest in content creation. Some shops do it exceptionally well - they not only look great but also convert like crazy.
The good news is – creating useful content doesn't have to take all of your time dedicated to growing your online business. The key here is to work smart, not hard. Below are our top three picks from free Shopify apps that will help you to create fantastic content efficiently.
PageFly: Create beautiful pages for conversions
Used for: creating product pages, blogs, FAQs, and all sorts of landing pages that look professional and convert well.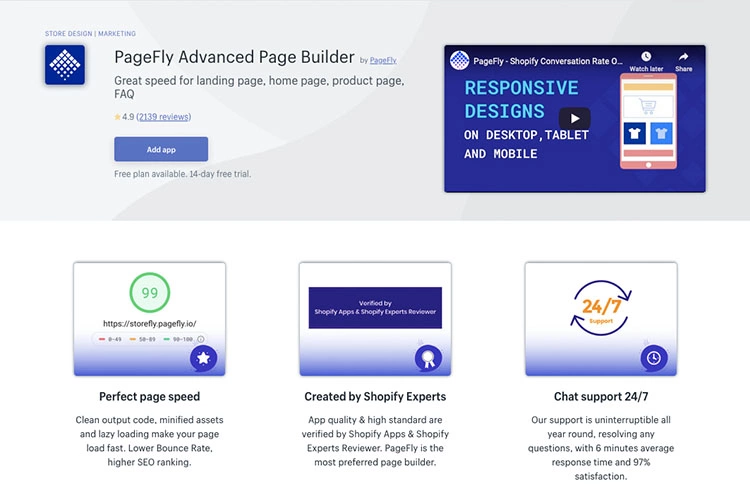 Every online business starts with a website. PageFly makes this start much easier than you'd ever imagine!
Below are the main reasons why PageFly is a #1 choice to build pages for over 20,000 happy customers worldwide:
Easy to use. You can create landing pages by simply dragging and dropping wanted elements.
50+ high-converting templates. Pagefly offers a wide variety of templates for various business niches and page types that are designed for high conversions.
40+ page elements. You can create eye-catching headings, convincing CTAs, or any other building blocks of your page.
Responsive design by default. You won't have to worry that your store looks bad on mobile! All the needed elements will be there, nicely structured. You can quickly see what your store would look like on a desktop, mobile, or mobile device before choosing the template.
Good knowledge base. It's pretty extensive and easy to navigate.
24/7 support team. If you ever have a question while building your new page, Pagefly's support team will help you make sure your store looks the best it can. They also have a Facebook community where users get support and guidance from each other.
Here's what people on Shopify are saying about this app: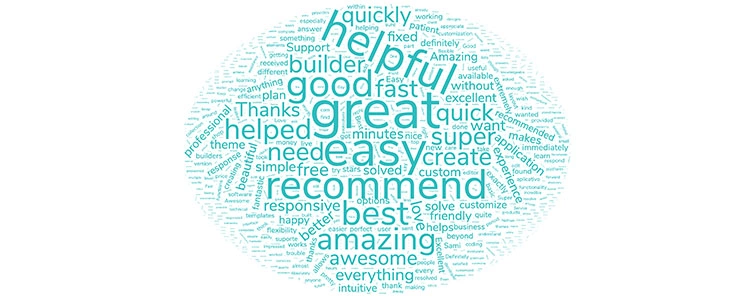 Get a free version of the PageFly app on Shopify here and start building your store that converts today!
Bulk Image Edit ‑ Image SEO: Make your photos work!
Used for: taking care of image SEO, crafting image alt text that makes sense, renaming, resizing, and compressing your photos.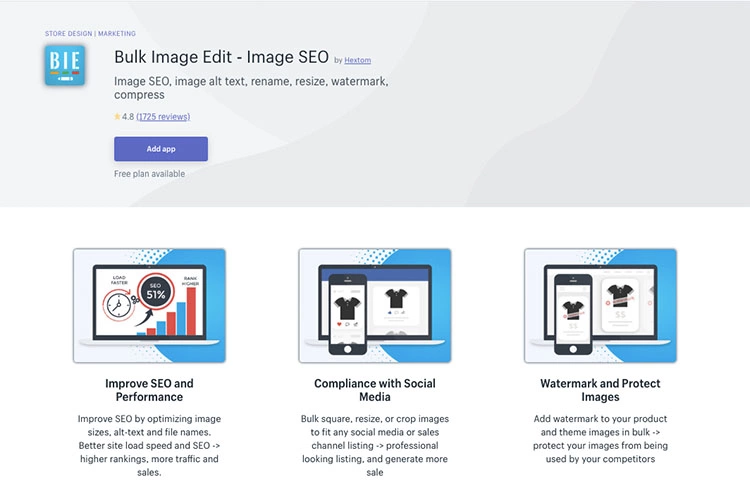 This is the ultimate app for when Content meets SEO for photos.
Main features of Bulk Image Edit include:
Bulk updating image alt text and file name. You will never have to name each photo again manually… No one has time for that.
Customizable templates. Create a unique feel for your store name, product name, etc.
Adding watermarks. They can be text or image-based. Your competitors will have a hard time trying to steal your product images!
Resizing photos. Resizing, cropping, framing, trimming photos to the same width or height for your store or social media platforms like Facebook and Instagram will be a piece of cake.
Here's what people on Shopify are saying about this app: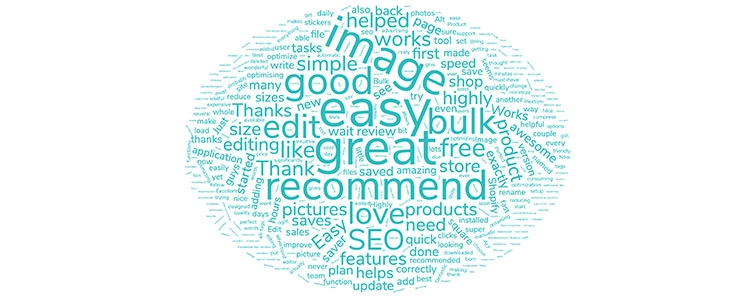 Get the Bulk Image Edit app on Shopify for FREE here and take your product photos to the next level!
Videofy: Make product videos for your new store
Used for: creating amazing videos for your store quickly!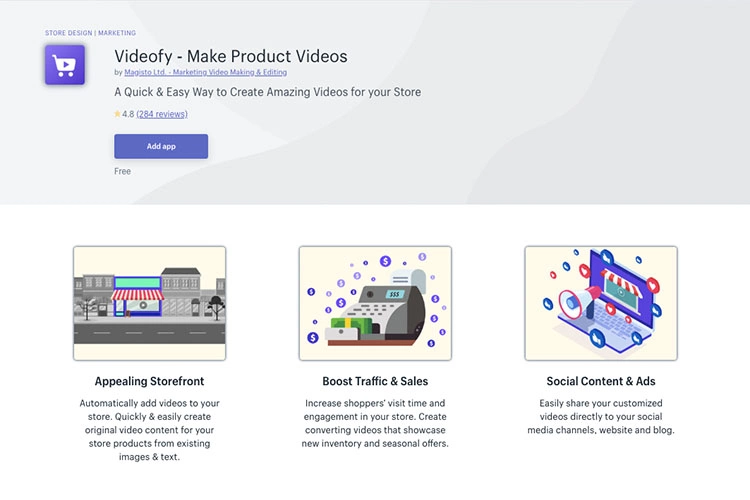 Videos are a great way to showcase your products to your potential customers. They come especially handy when you need to raise awareness or retarget your shop visitors.
But creating videos must be hard, no? Well, it doesn't have to be with Videofy.
Videofy is a FREE Shopify app that lets you create amazing videos for your store quickly!
With Videofy's AI (artificial intelligence), you can automatically make your product videos, create video posts for social media and video ads from the footage that already exists on your store.
Here are the main features of Videofy:
Automatic video creation. Quickly create customized videos for your store and social media channels like Facebook or YouTube.
Branding. You can use your brand colors, font, logo, store name, etc.
Templates. Save your time and pick a template for your video! And if you're feeling more creative, you can use an advanced editing option.
Licensed music for feel-good vibes!
CTAs. Add promotional messaging to convert your video watchers.
Integrates with:
Google Drive, Google Photos, Facebook, Youtube.
Here's what people on Shopify are saying about this app: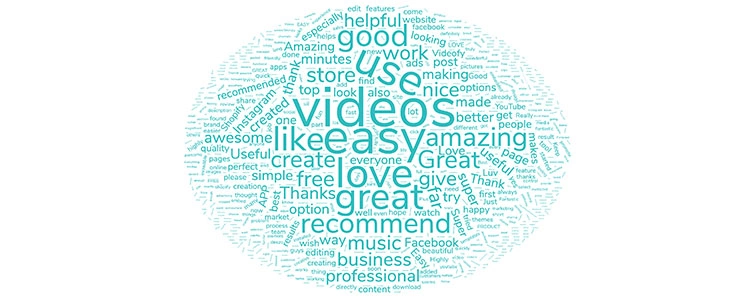 Add Videofy app on Shopify for FREE here and start creating amazing videos for your store!
Bonus: Learn more about the best free video editing software to help you realize the full potential of your imagination and meet technical requirements.
Epic Product Descriptions: get unique, human-written descriptions
Used for: boosting sales with unique, human-written product descriptions!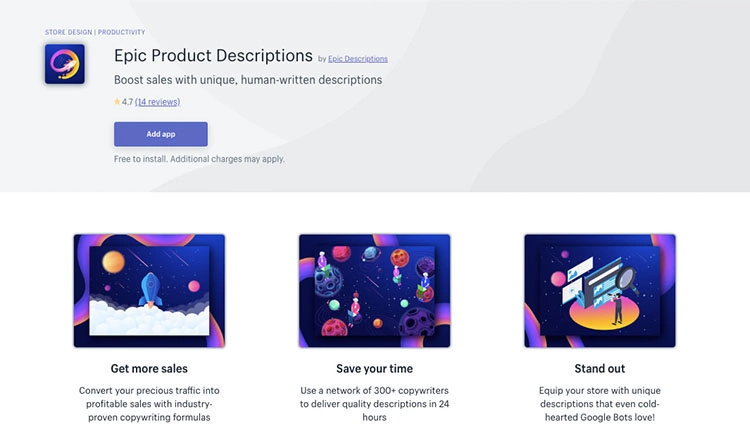 Here are the main features of Epic Product Descriptions:
High-converting descriptions. Get easy-to-scan product descriptions that highlight the main features of your product.
Fast delivery. Use the network of 300+ copywriters who will deliver your product descriptions within 24 hours.
Top-quality. All product descriptions are edited by native English writers and are error-free.
Here's what people on Shopify are saying about this app: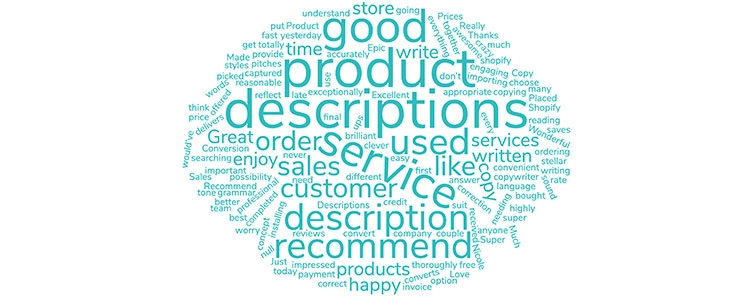 Add Epic Product Descriptions on Shopify for FREE here and get unique product descriptions for your store!
Best Free Shopify Apps to Drive Traffic
It's essential to take care of your store's SEO if you want to drive organic traffic from Google. And you should want to do it - it's FREE! Also, it is very beneficial. People searching for things to buy on Google have a clear buying intent, so you want to make sure your store ranks well. To help you do that, we've gathered top-rated Shopify apps for traffic.
sixads: boost sales with highly-optimized ads on Facebook, Google & Instagram
Used for: increasing traffic and revenue from Facebook, Instagram & Google through automated ads.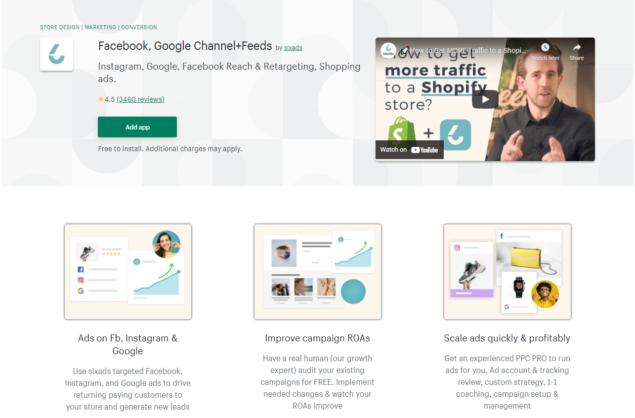 Sixads is a great free traffic exchange app to drive sales. We know it because… we built it!
Faster selling Facebook, Google & Instagram ads
Wasting time and budget while trying to figure out how to run high-performing ads on Facebook, Google, and Instagram? Well, it's time to stop. sixads is here to help you easily run ads that bring in traffic and sales. Even if you don't have any experience. Use sixads personalized and targeted ads to drive paying customers to your store.
Quick & easy ad set-up
Watching hours of tutorials about how to create ads? With sixads, you can start running your ads with just a few clicks of a button. No previous experience needed. The app automatically generates ad text and visuals customized for your site to make the process go faster, so all you have to do is approve the text and visuals, targeting and budget, and start running ads.
Main features of sixads:
Optimized targeting. Our app optimizes your ads to reach people who actually want to buy what you sell.
Test your ads on three different channels and find winning strategies. Set up all your ads for all your products on a single screen in just a few clicks and run them on three different channels. Later, check which ads performed best in our all-in-one ad manager and scale them!
Easy to use. Just install our app and have your campaign up and running in less than 2 minutes!
Here's why you should use sixads:
Sixads is used by more than 100,000 happy e-commerce store owners worldwide.
More than 3000 reviews rate sixads 4.5 of 5.
Here's what people on Shopify are saying about this app: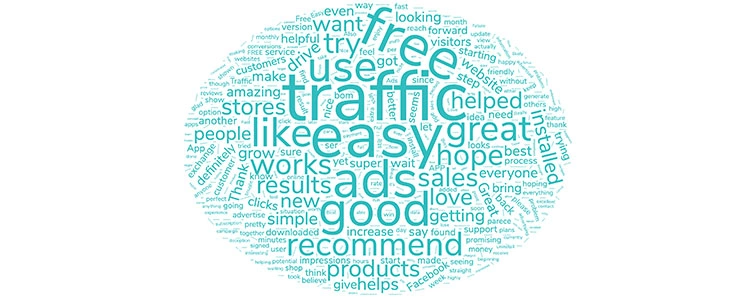 Get Sixads app on Shopify for FREE and increase your sales now!
Plug in SEO: Forget technical SEO issues
Used for: fixing SEO issues, improving store rankings, driving organic traffic.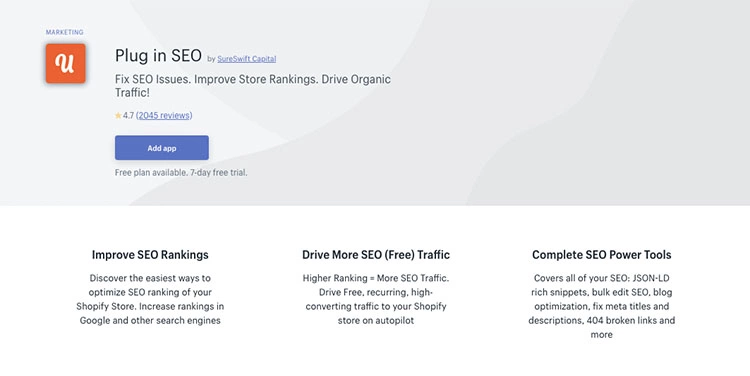 Over 30,000 stores use Plug in SEO to fix technical SEO issues on their sites and improve Google ranking.
With Plug in SEO, you can:
Improve SEO rankings. Make sure your future clients find your products on Google.
Increase organic (FREE) traffic. The higher your shop appears in Google search, the more free traffic you get, which, in turn, means more sales.
Cover technical SEO. Plug in SEO will take care of your rich snippets, bulk edit SEO data like meta titles, and meta descriptions. It will also deal with blog optimization, keyword research, fixing 404 broken links, and much more technical SEO you'd rather not spend time taking care of yourself!
Here's what people on Shopify are saying about this app: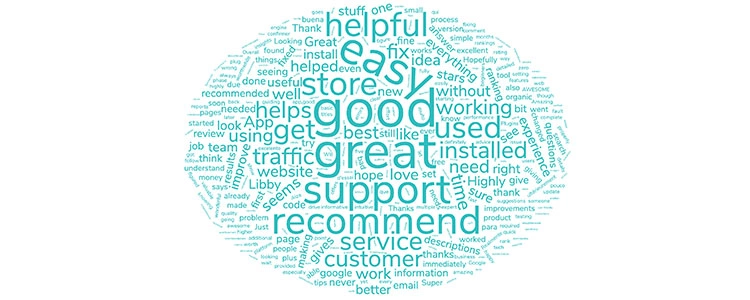 It's a pretty amazing app to be honest! Get it for FREE on Shopify here and generate more traffic to your store!
SEO image optimizer: Be found on Google images
Used for: optimizing SEO for your images.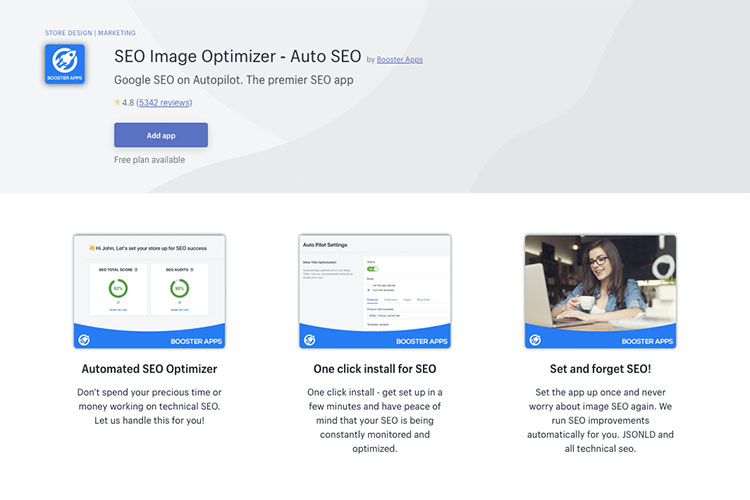 When taking care of SEO, you must not forget pictures – it's not only the text that ranks! That's why we recommend optimizing your product photos for Google search with SEO image optimizer.
Main features of this FREE Shopify app that can help you drive traffic:
Optimize SEO images. According to SparkToro, 22.3% of searches happen on Google Images. SEO image optimizer will make sure your photos follow the best practices to have a chance at ranking.
Unlimited Image synq quota. Optimize as many photos as you want.
New images checked once per week. Set this app once and you will never have to think about the SEO of your images again!
Free. Always!
Here's what people on Shopify are saying about this app: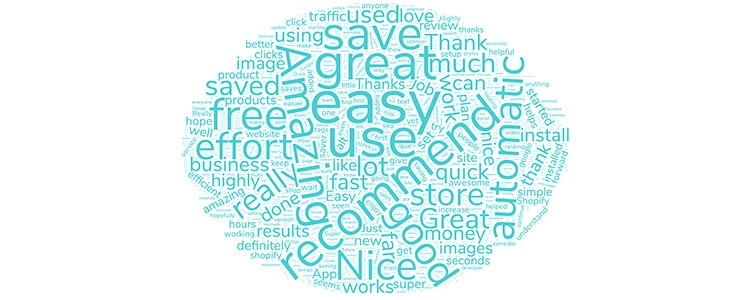 Install SEO Image Optimizer here and boost traffic to your store with images now!
SEO Site Audit, Benchmark Hero: Get expert SEO insights
Used for: optimizing SEO for your images.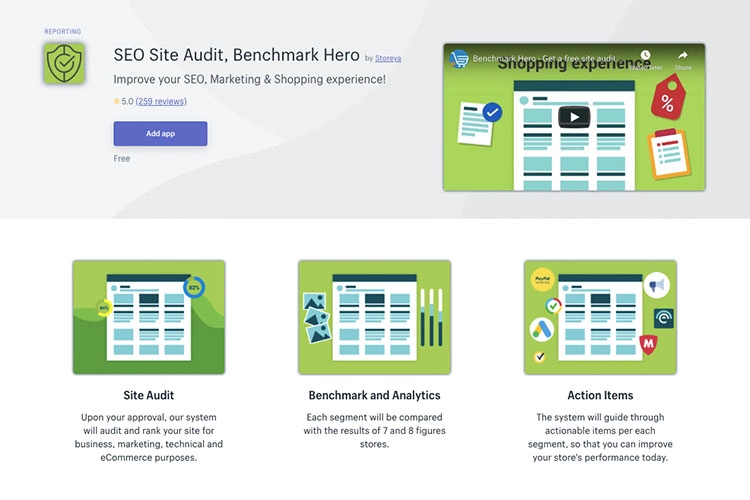 What's the lifetime value of your customers? How trustworthy is your store? How does Google scan it? These are just a few of the questions this free Shopify app can answer.
Things you can do with SEO Site Audit Shopify App for FREE:
Audit your site. With your approval, this Shopify app will audit your website to help you make better business, marketing, and technical decisions.
Get access to benchmark and analytics. Different segments of your site will be compared with other relevant stores. And action points given?
Actionable items to improve your store. It's not just about reporting – this FREE app will provide you guided suggestions on how to improve your e-commerce performance.
Here's what people on Shopify are saying about this app: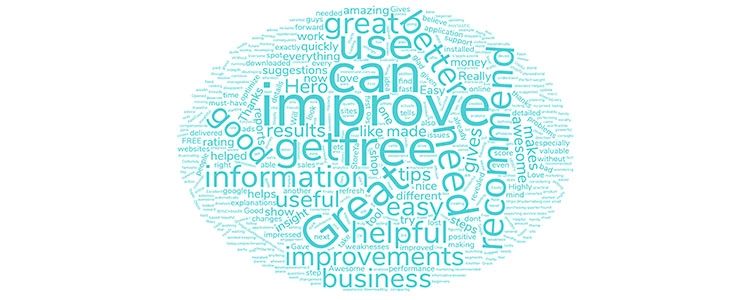 Let this Shopify app work on your store's audit today so you could drive more traffic tomorrow!
Best Free Shopify Apps for Promotions & Marketing
Once you have good content and products, it's time for some kick-ass marketing! You don't have to build an elaborate marketing strategy to succeed, the key is to start small and then to build up later. These marketing and promotion apps below will help you get on the right foot at the beginning!
Omnisend: grow a loyal client base with integrated marketing
Used for: integrated marketing and advanced automation.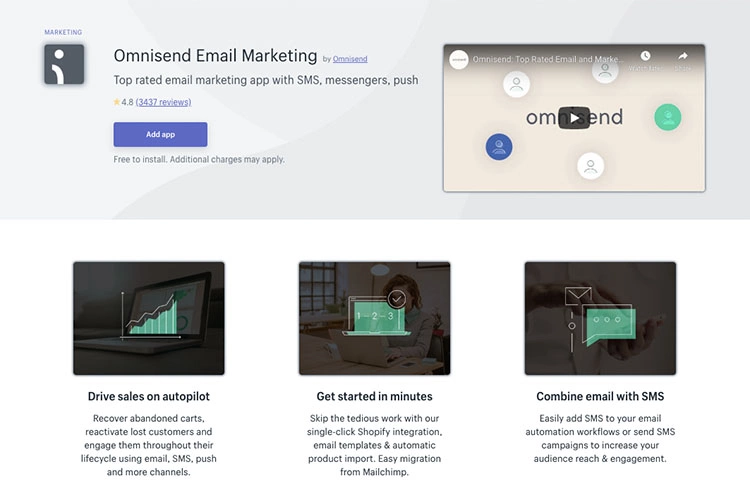 Encourage your store's visitors to purchase by connecting with them across different points in their customer journey!
Main features of Omnisend:
Omnichannel marketing. Integrate multiple channels to reach your potential customers at the best touchpoints.
Marketing automation. Send relevant messages at the right time, to the right people automatically.
Email marketing. Make your emails shine with the user-friendly drag-and-drop builder, customized templates, and smart segmentation.
Here's what people on Shopify are saying about this app: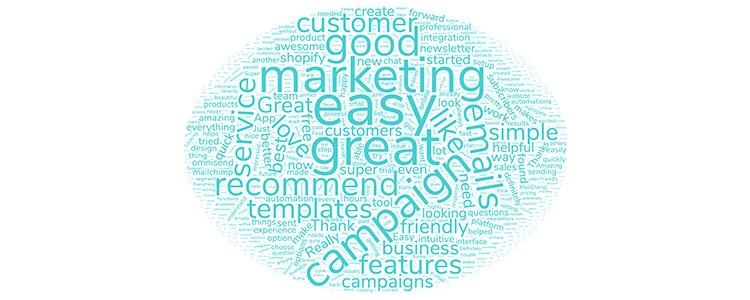 Get Omnised on Shopify for FREE and start driving more sales today!
Growave ‑ Reviews, Loyalty: Powerful growth marketing tools
Used for: managing and creating reviews, wish lists, loyalty programs, referrals, and UGC.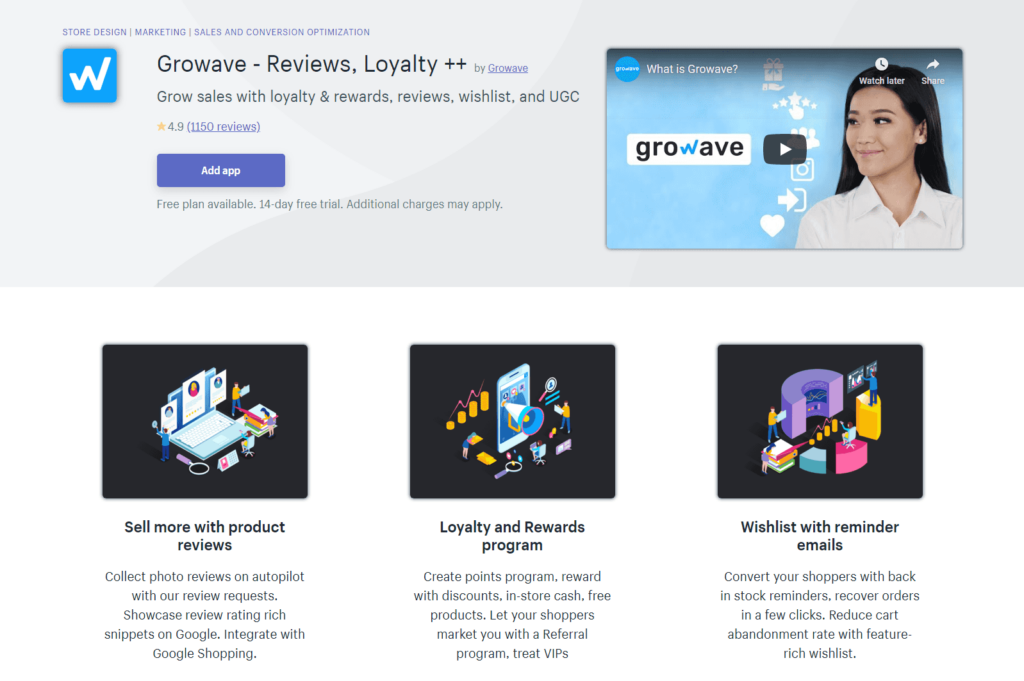 Growave is an all-in-one marketing platform that helps Shopify brands reach, engage, and convert their customers.
It offers ecommerce solutions that can help you focus on your audience through Reviews, Wish lists, Loyalty programs, Social Login, Instagram galleries, and much more.
Key features of this app:
Rich functionality. The app offers a wide array of features, such as Loyalty and Rewards, Reviews, Q&A, Wishlists, Referral programs, Social Login, Automated Emails and Instagram galleries.
Full customization. Easily customizable from the app's dashboard or with the help of the responsive customer support team.
Easy setup and use. The intuitive setup process and UX help business owners setup and integrate Growave seamlessly.
A wide variety of integrations. Including tools such as PushOwl, Klaviyo, Loox, and Omnisend.
Here's what people on Shopify are saying about this app: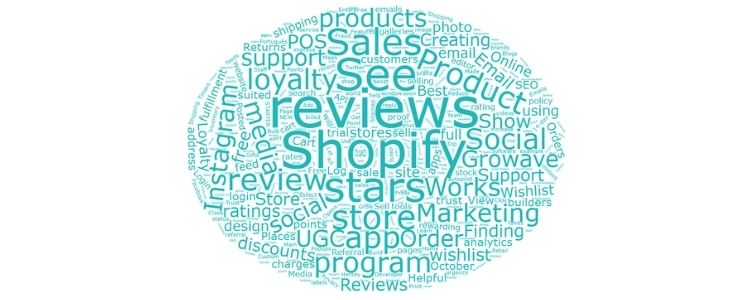 Get started with Growave and empower your marketing for Free!
Swell Loyalty & Rewards: get word-of-mouth referrals
Used for: getting referrals, a rewards program, and email acquisition.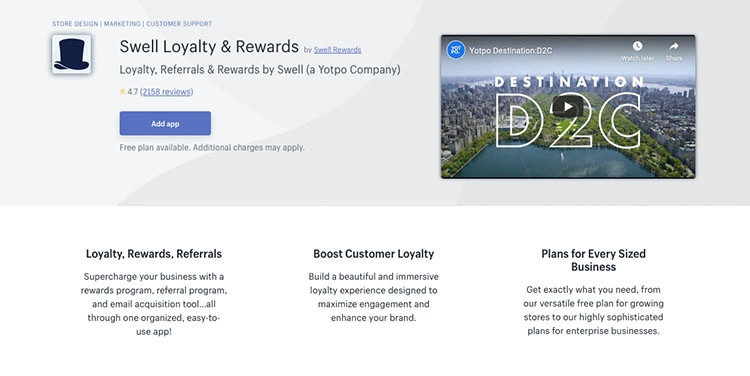 Boost your online business with a rewards program, referral program, and email acquisition tools in one app.
Main features of Swell Loyalty & Rewards:
Loyalty, rewards, referrals. Reach new audiences via word-of-mouth.
Boosting customer loyalty. Reward your loyal customers for more than 15 unique actions, such as referring friends to your store, spending more with your business, writing product reviews, interacting with your business on social, etc.
Here's what people on Shopify are saying about this app: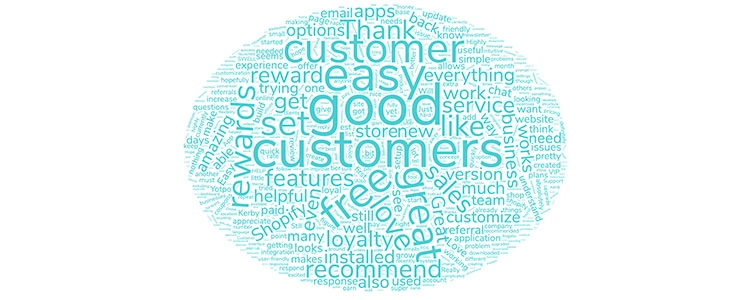 Get Swell Loyalty & Rewards app here and start promoting your business with happy customers' reviews!
Product Reviews: build trust with social proof
Used for: adding your customers' reviews to your products.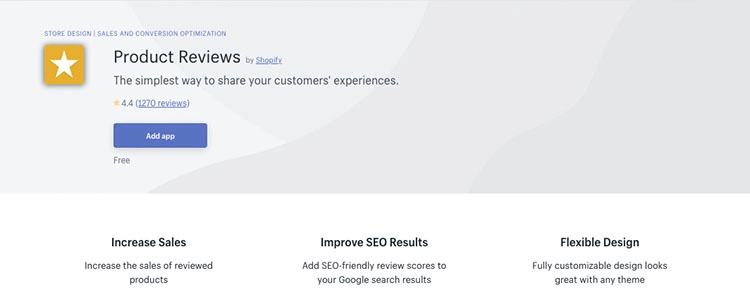 Increase sales and improve your SEO results by sharing your customers' experiences!
Main features of Product Reviews:
Theme-friendly design. Automatically match your customers' reviews with your store's look and feel.
Easy customization. Edit layout options, text and colours without any coding.
SEO-friendly review scores. Add your customers' review scores to your Google search results.
Here's what people on Shopify are saying about this app: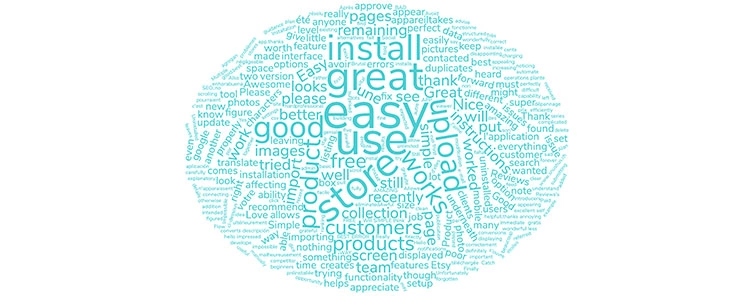 Build trust with social proof - download Product Reviews app here!
Best Free Shopify Apps to Increase Sales
Every online store owner wants to boost sales. But not everyone knows how to do it! Lucky for you, you're one of the fortunate ones because below we've gathered our top three Shopify apps that will help you to sell more and faster.
Here it goes! *drumroll*
Quantity Breaks & Discounts: tiered discount offers that sell!
Used for: creating volume discounts & tiered pricing almost instantaneously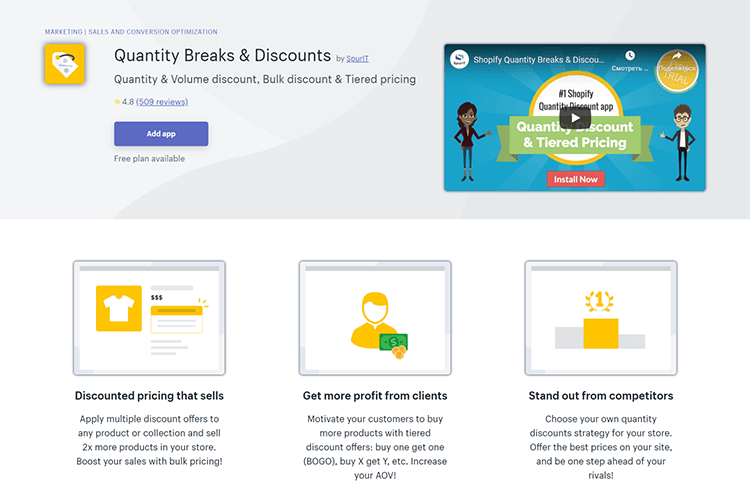 This app can help boost the average order value of a store without the need for any additional budget spend on ads. Sell more items per order to your active customers, without attracting new ones, by offering personal discounts based on your own quantity discount strategy.
Main features of the Quantity Breaks & Discounts app:
Flexible settings. Discounts can be applied to everything from designated products to the entire store with one simple action. They can also be set as a percentage ('Buy 2 items, get a 20% discount') or as a fixed amount ('Buy 6 items, get a $30 discount').
Fully customizable design. There's a comprehensive library of out-of-the-box predesigned templates ready and waiting for when something unique is needed - the discount messages can be customized to match the design and look of any theme.
No product duplicates. Your inventory always remains in order because a quantity discount is applied to the selected products in the cart.
Dedicated messages for Holiday promotions. Offer discounts with special messages on special days and generate even more profit during holidays.
24/7 Support. The app is easy to set up, but our support team is always there for you if you need any assistance.
Here's what people on Shopify are saying about this app: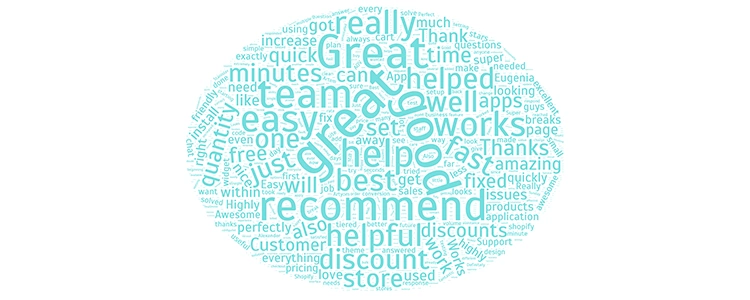 Add Quantity Breaks & Discounts to your Shopify store for FREE here and grow your profit now!
Firepush: Maximize sales with web push notifications
Used for: recovering abandoned carts and marketing automation for retention.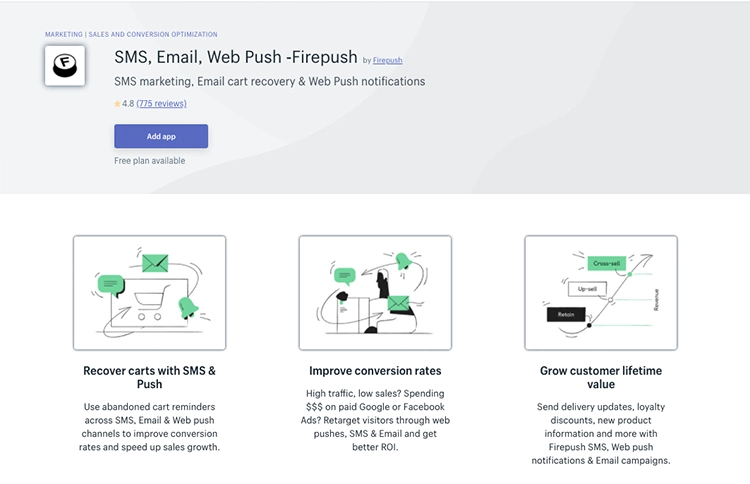 With Firepush, you can drive more sales for your store and increase customer lifetime value. You can achieve all of this with their effective remarketing campaigns that use SMS and messenger reminders, web push notifications, and email.
Firepush features include:
Omnichannel marketing. Reach customers where they're most likely to hang out – with a text message, on email, and via browser push notifications.
Powerful marketing automations. Set up automated abandoned cart alerts, special offer messages with a discount code and countdown timer, review requests, and more.
Advanced reporting and analytics. Understand customer shopping behaviors and use data insights to inform future marketing campaigns.
Here's what people on Shopify are saying about this app: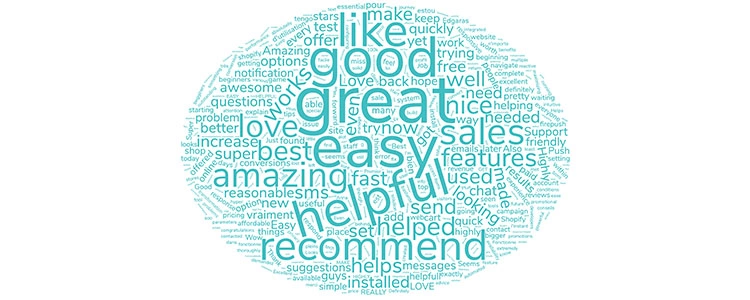 Firepush scores 4.8 stars in the Shopify App Store and is used by hundreds of Shopify and Shopify Plus stores. Get Firepush today and start maximizing your sales!
Reveal: Increase your CLV
Used for: Increasing customer lifetime value with customer analytics and segmentation.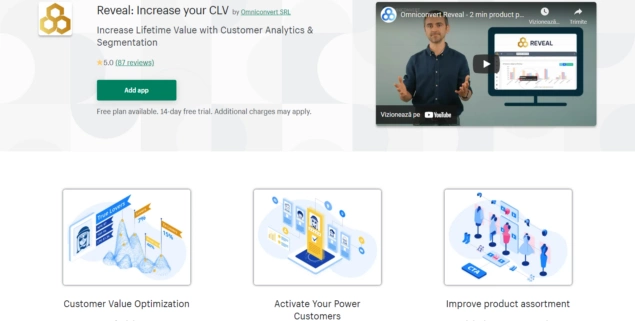 Reveal by Omniconvert is a Customer Value Optimization Platform that helps merchants understand and predict their customers' behavior, with a focus on improving Customer Lifetime Value (CLV). Complex data is easy to understand and visualize with this app. Merchants have the possibility to view insights based on their data which helps them treat customer segments differently on each marketing channel.
The main features include:
Customer Value Optimization: Increase profitability by monitoring and improving the CLV, Customer Retention Rate and Net Promoter Score.
Activating the Power Customers: Automatically segment customers based on their buying behavior (using the RFM model) and create personalized journeys on ads, emails (through the integration with Klaviyo) and on the website (through the integration with Omniconvert Explore).
Improving product assortment: Discover and analyze the best and worst products that are churning your customers by monitoring NPS pre and post-delivery to find the expectation gap (through the integration with Omniconvert Explore).
Here's what people on Shopify are saying about this app: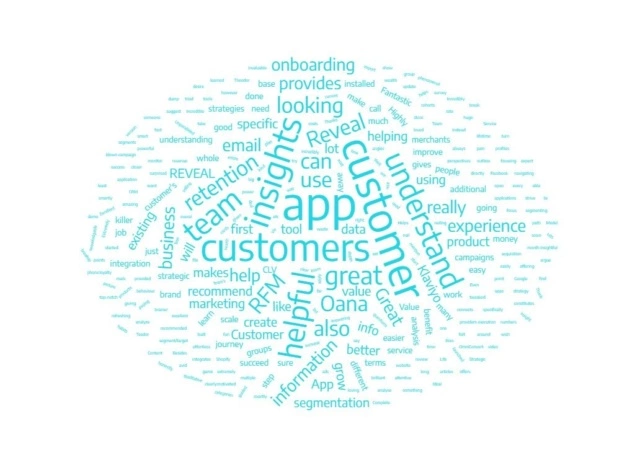 Scale your eCommerce business by focusing on what matters most: Customer Lifetime Value. Download Reveal here!
PushOwl: Drive more sales with webpush notifications
Used for: recovering abandoned carts and marketing automation for retention.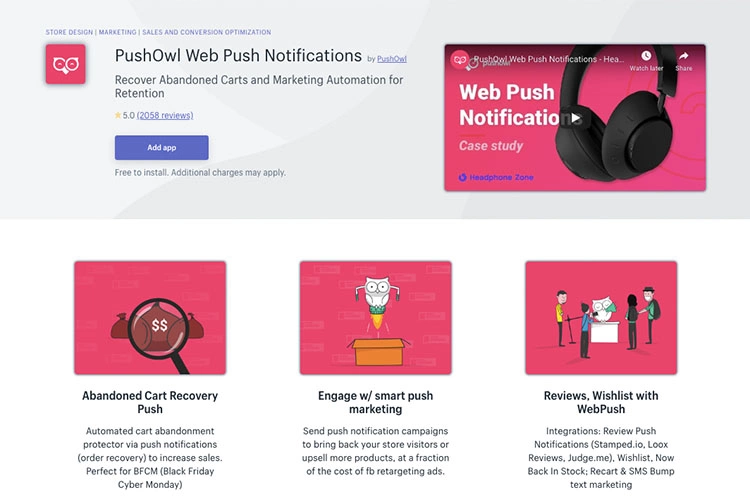 PushOwl is the highest rated web push notification app to drive sales. It helps to recover abandoned carts (Does it keep you awake at night, too?) and uses clever marketing automation for user retention.
Main features of PushOwl:
Sales & marketing automation. PushOwl allows you to simplify your marketing workflow and increase sales with webpush notifications for: abandoned cart reminders, price drop, back in stock, shipping, welcome, flash sales. These are all significant things, but you should not do them manually - even if you're Beyonce and manage to squeeze 48 hours work into 24.
Advanced features. PushOwl automatically adds your product images to automated push notifications. It can also customize push notifications with your subscribers' information for a more personal feel.
Integration with top-rated Shopify apps. Loox, Stamped.io, Judgeme, Wishlist - Growave (formerly SocialShopWave) and more.
Here's what people on Shopify are saying about this app: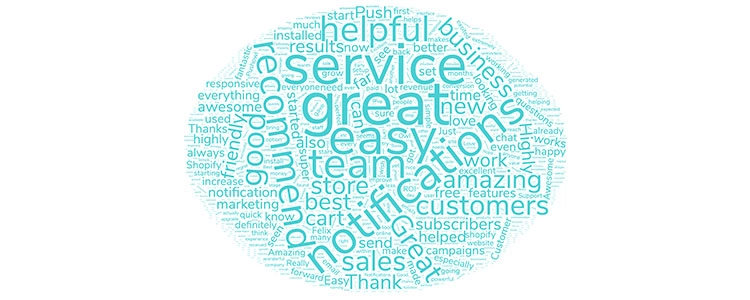 Add the PushOwl app on Shopify for FREE here and start creating amazing videos for your store!
Ultimate Sales Boost: sell more by creating urgency
Used for: recovering abandoned carts and marketing automation for retention.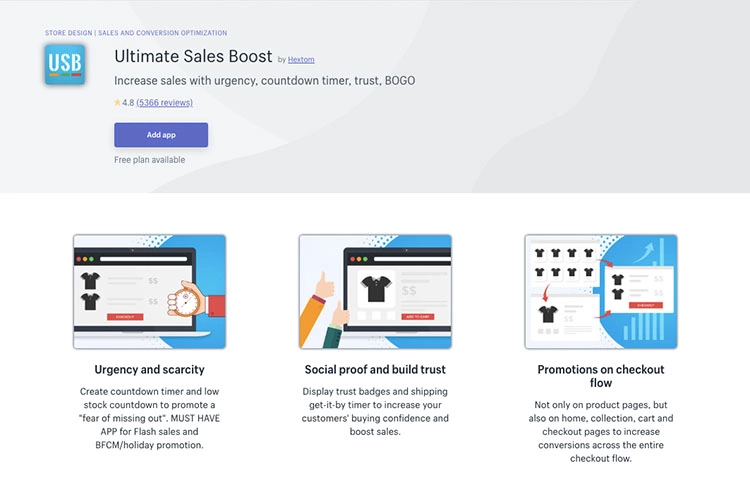 Ultimate Sales Boost is a FREE Shopify app that helps you to increase sales with urgency, countdown timer, trust, and BOGO (buy one get one).

Main features of Ultimate Sales Boost:
Creating urgency and scarcity. Use a countdown timer and take advantage of the "fear of missing out" (FOMO). This feature works exceptionally well for flash sales and during the holiday season.
Building social proof and trust. Showcase trust badges to boost sales.
Using promotions on checkout flow. Increase conversions across the entire checkout flow with promotions at every step.
Here's what people on Shopify are saying about this app
Get the Ultimate Sales Boost app here and make your store visitors buy faster!
Shopney: Build a mobile app for your store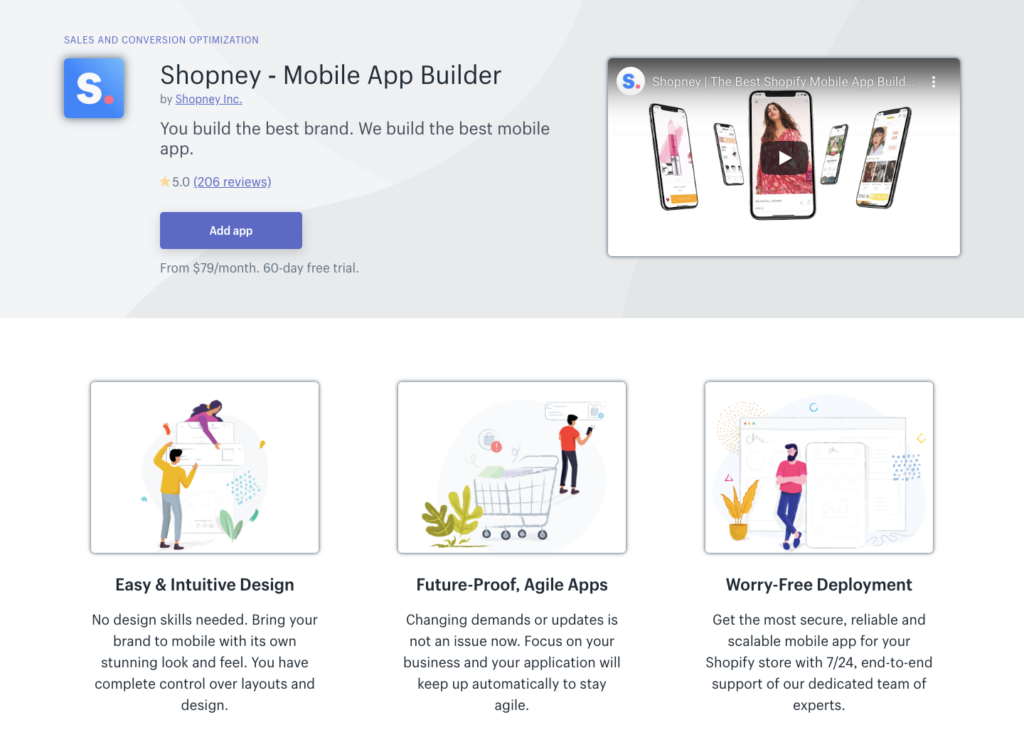 Shopney helps you launch a world-class native mobile app for your store in no time.
They make buying easy for your customers with faster mobile checkout and increase conversion rates on mobile up to 70%. With the app, you can promote your products with free & unlimited push notifications. Plus, a 5-star customer service will always have your back.
Key Benefits of Shopney:
Super-Easy Setup: no design or coding skills needed with a drag-n-drop editor.
Theme Options: different layouts for different product and inventory types.
In-App Chat: stay in touch with customers through the mobile app.
Best Overall Mobile Shopping: smoother shopping experience and fast checkout.
Unlimited Push Notifications: promote your products and collections without having to pay for digital ads.
Here's what people on Shopify are saying about this app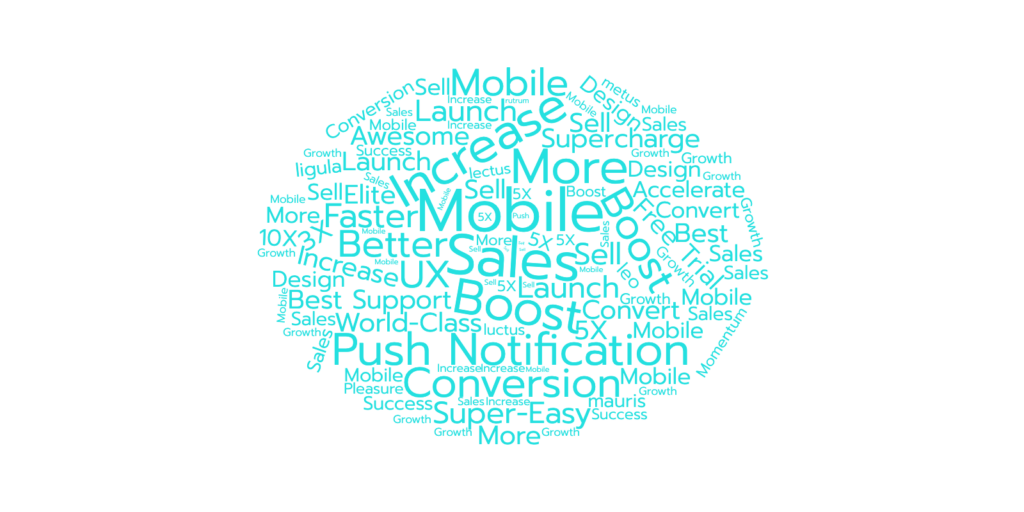 Shopney is the only mobile app builder with all-5-star customer reviews from +200 Shopify and Shopify Plus stores. They also offer 60-day trial.
OptiMonk: Turn your traffic into sales
Used for: growing your email list, reducing cart abandonment, and increasing sales through popups, notification bars, and side messages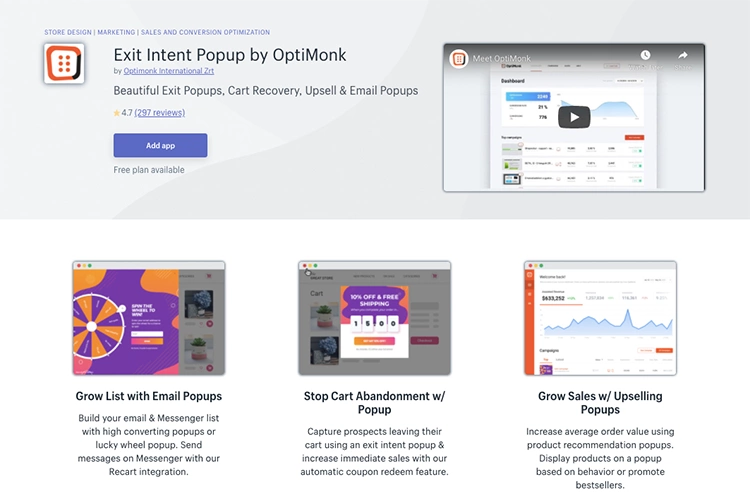 This FREE conversion optimization tool is used by thousands of Shopify stores for good reason! This app can make growing your email list, upselling products, or promoting special offers through on-site messages a whole lot easier.
With OptiMonk you can:
Easily launch popups and other on-site messages. Without coding or developers you can be using popups in a matter of minutes.
Grab your visitor's attention. Use all kinds of triggering options such as exit-intent, timed-display, scroll-based, onclick triggering, monitoring inactivity, and JavaScript event triggers.
Target specific visitors. You can target visitors based on traffic source, the number of visited pages, browsing history, geotargeting, returning visitor recognition, cart abandonment recognition, etc.
Quickly create eye-catching messages. Use any of the 200+ ready-made templates for popups, full screens, notification bars, and side messages.
Create a custom popup. Create almost any layout you can imagine using the Drag & Drop Editor.
Here's what people on Shopify are saying about this app: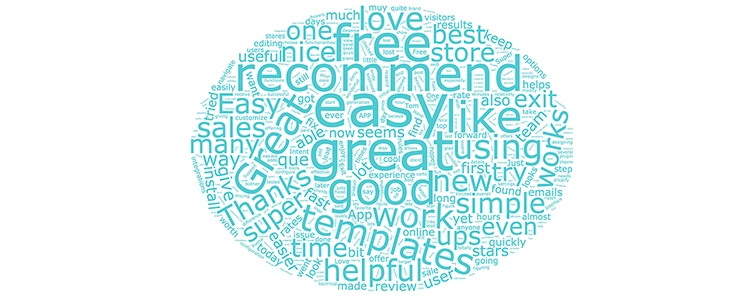 Get the OptiMonk app here and turn your visitors into customers.
Transcy: Effortlessly Translate Content and Convert Currencies in Your Store
Used for: reaching a global market by translating product pages and any other types of content in your store into multiple languages & displaying the local currency for users visiting your site.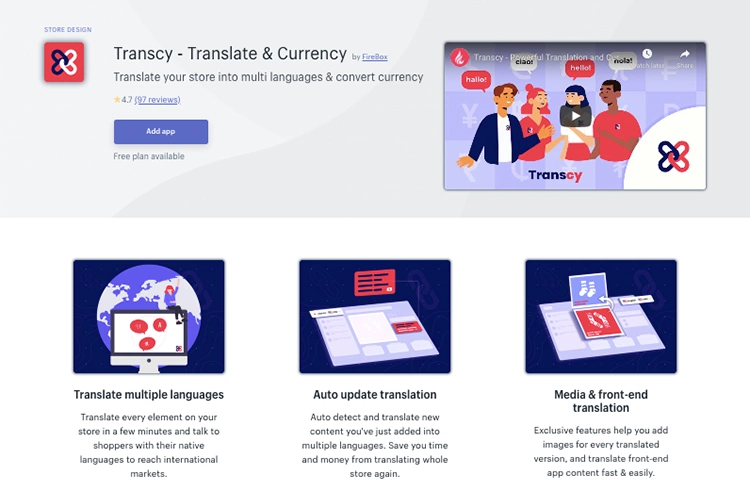 Improve conversion rates by communicating directly and clearly with customers in any language or region.
Here are the main features:
Translate your whole store. Easily translate and display all of the content in your Shopify store in target languages.
Translate images. Localize images in your store so that visitors get to experience all of your content.
Front-end app translation. Translate dynamic content added by 3rd party applications like reviews or shipping information.
Automatic language translation. Translate content as soon as you add it.
Integrated currency converter. Display currencies in your store in customers' local currency.
Custom switcher styles. Customize the language switcher to fit your store's design.
24/7 customer support. If you have any issues while translating your store, the Transcy support team is always available to help.
Here's what people on Shopify are saying about this app: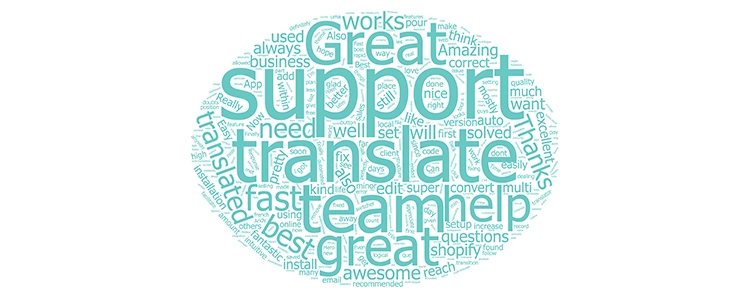 Ready to dominate the international market and boost global sales? Try Transcy now for FREE here!
Best Free Shopify Apps for Social Media
Social media is still one of the best channels to reach your potential customers. However, with the organic reach getting lower for the last few years, you need to get a little bit more creative and make sure you don't waste time doing too many things manually. The apps listed below will help you avoid that!
Instagram shop: Turn your Insta feed into a shop
Used for: making sales directly from your Instagram feed.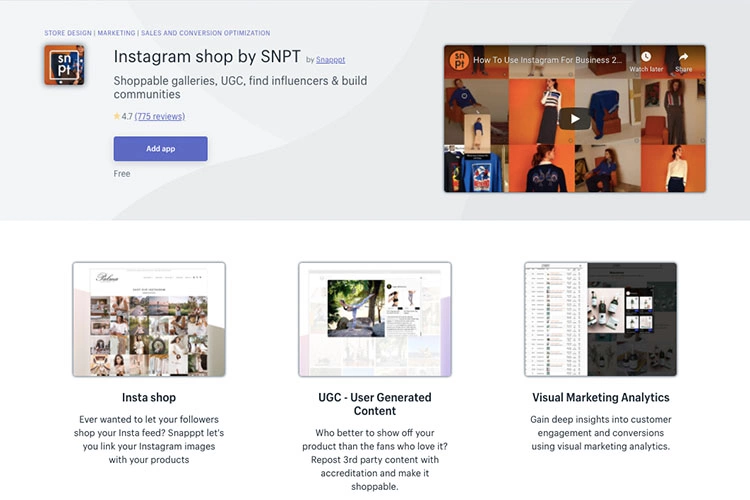 Instagram shop is a FREE Shopify app that makes your Instagram feed shoppable.
Main features of Instagram Shop:
Insta shop. This Shopify app makes it easy for your followers to buy from your feed by linking your Instagram photos with your products.
UGC (User Generated Content). You can repost your fans' photos of your products and make them shoppable! This is a really great feature - the best promotions are the ones made by your customers. UGC helps build trust and, ultimately, sell more.
Analytics. See how your customers engage with your content and scale up on what works the best for better profits.
Here's what people on Shopify are saying about this app: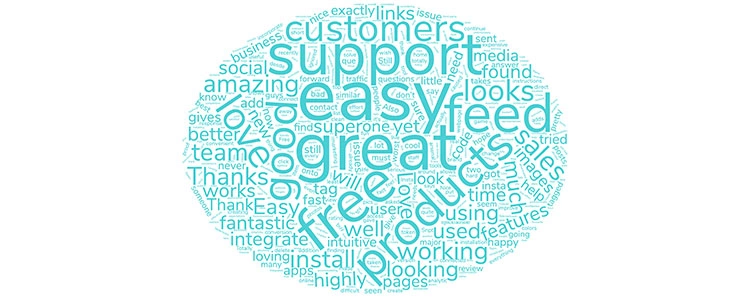 Turn your followers into customers today - download Instagram shop here!
Start selling more today!
You made it till the end of this list - you're amazing! And ready to sell more. We suggest starting with driving quality traffic with Sixads.
Download Sixads here!
Need some more business inspiration? Read this dropshipping success story!