Having a side hustle in 2022 is a great way to boost your regular income and bring home more cash than your 9-5 alone can provide. But with so many different and unique side hustles out there, it can be challenging to know which ones are scams, not worth your time, or are the perfect option to help you reach your dreams.
Whether you're a keen blogger who could benefit from adding some affiliate marketing to their content, or you're an organization superstar who excels at the tasks given to virtual assistants… There are almost no limits when it comes to making money in your spare time.
To help you reach your dreams of financial independence, paying off your student loan, or taking that big vacation you've always talked about… We've scoured the internet and spoken to countless successful side-hustlers to narrow down the top 30 side hustle ideas to actually make you money.
What is a side hustle?
Before we get into the best side hustle ideas for men and women to boost their income, it's worth taking a little time to explain the difference between a side hustle, passive income, and your primary job.
Naturally, your main job is the primary way you will be earning money. Although a side hustle can transform into a lucrative business that will allow you to quit your main job eventually… At least to start with, your side hustle will not be your primary source of income.
Often, people will confuse side hustles with passive income. But these aren't the same thing. While passive income is – as the name suggests – passive (meaning you can technically earn money while you sleep), most side hustles are active income sources, meaning you need to actually do something to earn money.
A great example between a side hustle and a passive income stream is photography. As a side hustle, you might decide to take photos of friends, families, pets, weddings, or anything. You would be acting on commission and need to be present for the shoot (not to mention editing the images, etc.).
On the other hand, if you wanted to use your photography to generate passive income, you could sell your photos to stock imagery websites, where you would earn royalties every time someone downloads your picture.
This is passive vs. active income.
Can a side hustle ever generate passive income?
Although side hustles are usually a form of active income similar to a part-time job, there can be overlaps between passive income ideas and side hustles. Selling ad space on your vehicle, selling stock images, writing a blog with affiliate marketing links, and more are all examples of how a side hustle can create passive income (money while you sleep) over time.
Is a side hustle the same as a part-time job?
Like how side hustles can offer passive income, some side hustles and part-time jobs may have overlapping qualities that make them tricky to distinguish. However, side hustles are often preferable to part-time jobs if freedom and flexibility are important to you.
Although a part-time job might be easy to fit around your schedule, you are still working for someone else. And they call the shots. This includes the hours you work, how much you can earn, and other stipulations that depend on the specific role.
With side hustles, however, you are in the driving seat. As side hustles are usually freelance or "piecework" in nature, you can decide how much you want to work/earn when side hustling.
Therefore, if you want to earn some extra money around your full-time job, kids, or other commitments, a side hustle can be a fantastic way of earning more without sacrificing any more of your time than you're happy with.
What are the best side hustles?
The best side hustle ideas to make you rich are the ones that find the right balance between your passions, commitments, and dreams. Remember, your side business will probably need to run alongside your job and family commitments (at least to start with), so you don't want to be giving up your spare time for a weekend hustle you hate!
Before you start any side business, have an honest talk with yourself about how much time you can commit to the project, how much money you really want to be making, and how dedicated you are to making your enterprise a success.
Next, look at your skills, talents, and hobbies. Can you monetize anything you're already doing? For example, if you're a keen knitter, could you sell your knitwear online? If you're passionate about photography, would you prefer to work for commission, or does selling your images to stock companies sound more appealing?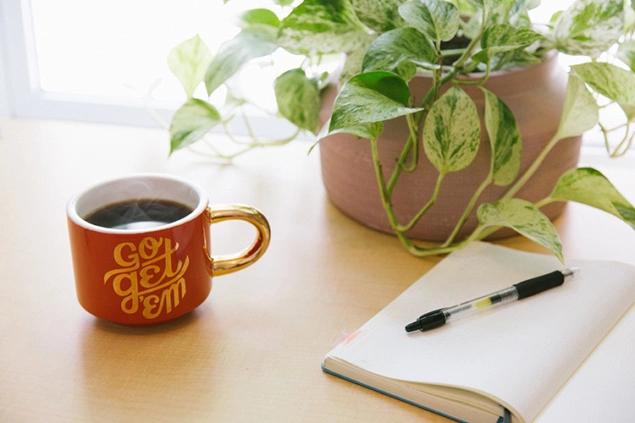 By combining your existing skills and experience with customers who are willing to pay, you can quickly start making money working just a few hours a week.
30 of the best side hustle ideas
Now you understand what a side hustle is and how to get started, here are some of the best side hustles to start making money immediately.
1. Dog walking or pet sitting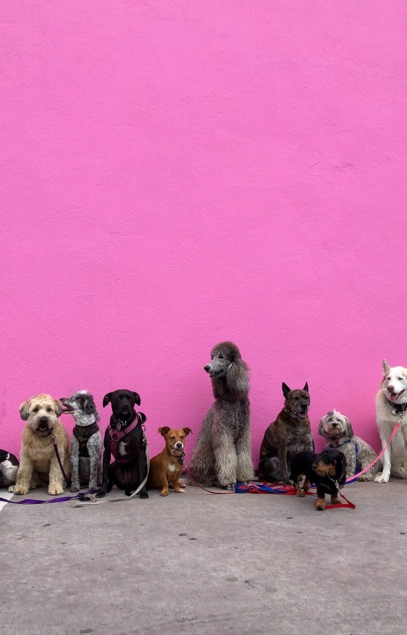 If you're a dog lover, you could monetize your passion for man's favorite four-legged friend by offering your services as a dog walker. Many people have dogs and full-time jobs, so they might not get the chance to walk them as much as they would like, and will pay to have someone trustworthy exercise man's best friend. Getting paid to hang out with dogs and get some exercise? We're in!
If dog walking isn't for you, you could also earn money by offering pet sitting services when pet owners go out of town. This could be in your own home or the pets'.
Check out sites like Rover for pet care side gigs in your area, and you might even make a new best friend while you're at it!
2. Online tutoring
Online tutoring is a brilliant way to earn some extra cash if you're a teacher or have a specialist qualification you can share with others.
But even if you're not a formal tutor, you could still make money by teaching something you're good at. For example, music teachers, foreign languages, model plane restorations… Whatever your hobby is, you might be able to make some money by sharing your skills and knowledge online.
That said, the general school subjects (math, science, English, history, etc.) tend to be the most lucrative teaching opportunities. And you'll be able to earn even more if you're able to offer SAT or ACT prep tutoring.
3. Create an online course
Similar to online tutoring, creating an online course in a subject you're knowledgeable and passionate about can be a lucrative side hustle and an opportunity to earn some passive income if you create a course that sells well.
With online courses, you don't need to worry about disgruntled parents or frustrating students. All you need to do is build the course, publish it, and receive money every time someone downloads your teaching material.
You can build an online course teaching anything from graphic design to bookkeeping, so almost anyone can participate in this side hustle idea!
4. Become a virtual assistant
If you're super organized, you could build a lucrative side hustle by working as a virtual assistant.
A virtual assistant role is similar to an office assistant in that you would be in charge of things like organizing diaries, making travel arrangements, scheduling meetings, managing inboxes, etc. However, a virtual assistant will work on a contract basis from the comfort of your own home. So, there's no time-consuming commute, and you can pick your own hours.
If you have some specialist skills – like bookkeeping, how to get more likes on Facebook, or something else – you might be able to earn even more as a virtual assistant by offering these skills alongside general VA responsibilities.
5. Write a blog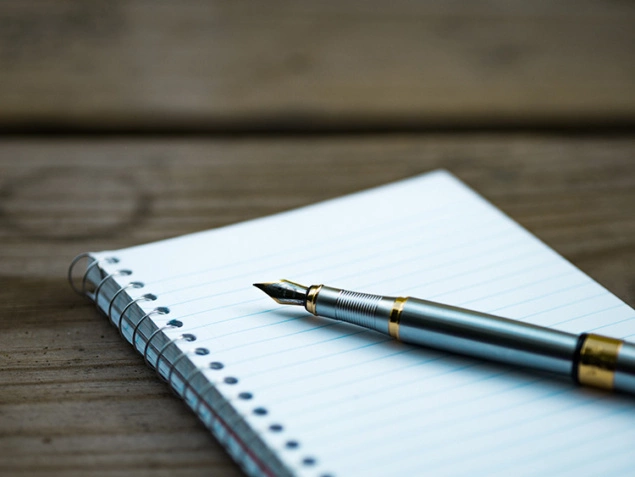 Blogging has long been considered the go-to when it comes to legit side hustles from home. This is because it's so easy to start a blog, with no barriers to entry or qualifications required!
The best blogs are the ones filled with passion and expertise. There's no point in writing a blog about something you're not genuinely interested in, even if it seems like a lucrative subject, as your readers will quickly lose interest.
It's also worth remembering that it takes time to build a loyal following when blogging, so this side hustle idea probably won't make any money at first. However, blogs can be surprisingly profitable if you're writing about something you're passionate about and enjoy the experience.
6. Start a YouTube channel or podcast
If you have a passion, talent, or unique opinion to share with the world, but writing isn't for you, you could also make money online by starting a YouTube channel or podcast. The amount of money you can earn via these channels will vary based on your subscribers and the number of viewers/listeners who tune in.
As with blogging, you'll need to take time building your follower count before the big bucks start rolling in, but it's entirely possible to make thousands of dollars with the right YouTube channel.
7. Become an affiliate marketer
To further monetize your blog, YouTube, or other side hustle, affiliate marketing is a great option!
Here, you'll partner with a company or brand relevant to your content and receive a commission whenever one of your readers/viewers/listeners completes a specific task. In most instances, you'll be asked to promote a product or service and get paid when someone follows your affiliate link to purchase.
If you're interested in affiliate marketing as a side hustle, it's vital to find the right company to partner with. They should be relevant to your audience's needs and brand and offer something valuable. It's also worthwhile finding out how much they'll pay for referrals. For example, Shopify offers up to $58 for every new merchant you refer, so there's some good money to be made with these links!
8. Become a personal shopper
If you have a sense of style and passion for fashion, you could start a lucrative side hustle as a personal shopper. This would basically involve evaluating a client's closet and then visiting websites or stores to find items that suit them. You'd also be expected to provide plenty of fashion advice and generally make the client feel beautiful.
9. Dropshipping
When it comes to the best work from home side hustles, you really can't go wrong with a dropshipping business! Combining the money-making benefits of owning your own online store with the convenience of having a merchant deal with inventory, shipping, and storage, dropshipping is our go-to side hustle idea.
What's more, because you don't need to pay for products up-front, dropshipping is an incredibly low-cost side business that takes minimum effort to make money from. All you need to do is build the virtual storefront and deal with the marketing.
10. Sell handmade goods online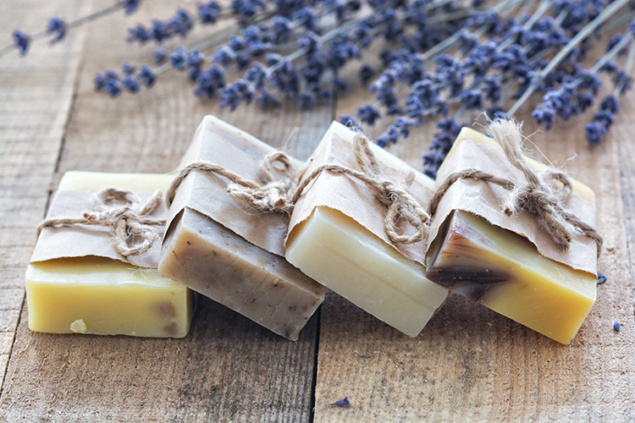 Whether you're fantastic at knitting sweaters, love the luxury of handmade soaps, or enjoy experimenting in the kitchen, you could make money from your creativity by selling your homemade goods online.
In fact, some Etsy sellers have been known to make over $200,000 annually, so there's definitely money to be made with your homemade hobbies!
11. Become an Instagram influencer
When we were kids, we (almost) all dreamed of being rich and famous. However, if you can't sing, dance, or act, the chances of getting that global recognition were pretty low.
These days, anyone can become famous with a bit of social media know-how. Whether your social media brand is based around baking, bras, or birdst, almost anyone can build an influencer side hustle from home.
Instagram influencers can start making money with around 1,000 followers. But if you have 5,000 followers and publish roughly 308 sponsored posts a year, you could generate up to $100,000 just for being an active social media user! Easy, right?
Naturally, it's not quite that straightforward to become an Instagram influencer. To make money, you'll need to partner with brands or companies to produce sponsored posts, utilize affiliate marketing schemes, participate in Instagram takeovers, or sell products via your Instagram page.
12. Freelance as a social media manager/expert
According to Statista, there are currently 3.6 billion active social media users worldwide. With this massive potential audience, businesses need to have an active social media presence to attract customers.
However, many business owners don't have the skills or understanding of social media to utilize these platforms to their full advantage. Therefore, if you have some social selling skills, you could create a rewarding online side hustle as a social media manager and helping brands build their online identity.
13. Sell your photography
If you're looking for easy side hustles to make money with minimum effort, selling your photography can be a brilliant way to make money from your hobby.
If you have an eye for detail and a love of where you live, you might be able to sell photos of your city to local publications (think local newspapers or blogs). Alternatively, stock image websites are always looking for new photos that users can download and use, and you'll receive royalties every time your picture is chosen.
You could even make money by adding your photography (or artwork) to products like t-shirts, phone cases, or mugs through sites like Print on Demand.
14. Sell ad space on your vehicle
Arguably one of the best side hustles to make money while doing the things you'd do anyway, platforms like Carvertise, Wrapify, and Vugo will actually pay you to advertise companies on the side of your car or van as you drive around.
This side hustle option is perfect for anyone who regularly drives around anyway and doesn't mind having stickers placed on their vehicle as a quick and easy money-making idea.
If you don't drive or don't like the sound of having marketing stickers on your car, you could also make money selling ad space on your blog or website.
15. Drive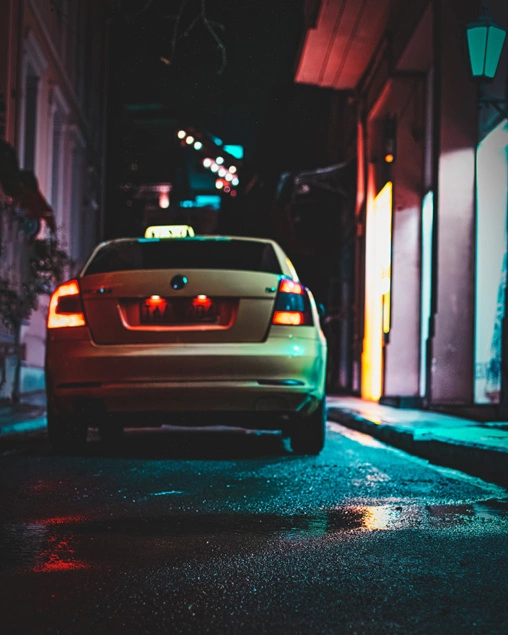 Another car-based side hustle that can make you money is to sign up to be a delivery driver or to ride-share platforms like Uber or Swift. Most driving gigs are operated on a freelance basis, so you can choose your hours and only pick up riders in your area.
If you're not a fan of driving other people around or don't have a car, you could still generate some decent money with a delivery driving side hustle. If you have a car or van, you could drive for online stores like Amazon. Alternatively, you can usually deliver takeout meals using a motorbike or even bicycle, depending on your local area!
Another rewarding driving side hustle could be helping elderly or disabled citizens in your local area with their driving needs. This could involve taking them to/from appointments, running errands, or picking up groceries.
16. Proofreading
If you're obsessed with the difference between "there, their, and they're" or constantly cringe when someone uses the wrong verb tense, a side hustle proofreading could be the perfect way to satisfy your perfect-gramma urges!
Freelance proofreaders are invaluable to any business and will polish any/all written content for bloggers, content writers, website owners, or other content.
As with any other freelancing gig, you can set your own hours and workload, so this is a really flexible money-making idea and can be incredibly useful to companies if you've got a good eye for mistakes! (If you've spotted any mistakes in this post, you should definitely look into a proofreading side hustle!)
17. Clean houses or offices
Sometimes, keeping the home clean and tidy is much easier said than done… Particularly if you have a full-time job and kids to deal with!
Unsurprisingly, plenty of households are willing to pay for someone to help keep their house shipshape, and you could make some decent cash by offering cleaning services in your spare time.
In fact, it's straightforward to start a cleaning business with no money. All you need are the cleaning supplies you probably already own and a few free hours a week, and you may well be on track to a thriving small business in no time!
18. Get paid for grocery shopping
It might seem silly to think you could get paid for doing something as simple as a grocery shop, but platforms like Instacart and Shipt allow you to do just that!
If you're over 18, have a clean driving license, no criminal record, and have access to a car and smartphone, you could earn between $15-$20 shopping for people in your local area.
What's more, these side hustles can work entirely around your schedule. There are no set hours or even days that you must shop, and you only accept the orders you're happy to fulfill.
19. Write an eBook
Writing an eBook is a brilliant passive income idea and is one of the best side hustles that work… That is, if you have a great subject, of course!
With self-publication options like Amazon Kindle Direct Publishing, it's never been easier to publish an eBook, even if you have absolutely no experience.
Although not every eBook will make you a millionaire, the ability to write about any subject – fiction or nonfiction – and have complete creative control makes this a brilliant side hustle for creative souls. Get the content and marketing right, and you could become a successful author in your spare time!
20. Participate in market research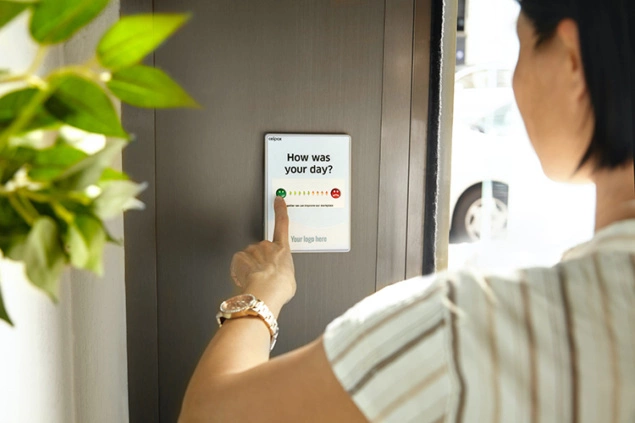 Whenever you look for ways to make money online, chances are that you'll be overwhelmed by the number of market research firms asking you to take online surveys in return for cash. Although these are usually legit side hustles, most sites pay very little per user, and it can take a long time to complete enough surveys before you can cash out any money.
That said, surveys can be a great side hustle to complete while you're watching Netflix, chilling on your lunch break, or sitting in the dentists' waiting room. They take minimum effort and will usually be tailored to your demographics and interests. Platforms like Swagbucks may even offer rewards for watching short videos or ads, playing games, and other mini tasks that you can complete in a couple of minutes.
If you want a more lucrative side hustle that involves sharing your opinions for cash, market research sites like focusgroup.com or User Testing do offer higher rewards. For example, User Testing pays an average of $10 for participants to provide feedback on the user-friendliness of websites and apps.
21. Try a "flipping" side hustle
No, we're not swearing at you! Flipping basically involves buying a second-hand item like furniture, cars, or even instruments, fixing it up, and selling it online for a profit. You can "flip" basically anything, but you're going to make the most money working with items you're interested in and knowledgeable about.
Depending on what you're flipping, you can probably buy/sell the items on platforms like eBay or even Facebook Marketplace.
If you're more technical-minded, website flipping can be a fantastic side hustle idea to make money from home with plenty of earning potential! To become a website flipper, you'll buy a website that's already up and running, improve the content and design, then sell it on for a profit… Just like flipping any physical products!
22. Become a personal fitness coach
For a side hustle with such massive earning potential, it's surprisingly easy to become a fitness coach in 2022. You will need some qualifications, but chances are that you can do this through your local gym or even online. Once you're qualified, you'll simply need to market your services to find clients who are ready to improve their fitness and learn some new skills!
You could create your own small business as a personal trainer with in-person classes or even create an online course on YouTube or another platform that people can follow at home. And after all these lockdowns, having virtual fitness classes is definitely appealing for many of us!
Once you're qualified, it's also worth speaking to local gyms, fitness centers, and community centers about offering classes there. Many of these centers offer classes based on the availability of teachers, so if you have the time to commit, you could get a decent weekly income offering just one/two classes per week.
23. Teach English
When it comes to teaching English, most people probably think of TEFL as the go-to tutoring option. With TEFL, you'll learn everything you need to know to become an English teacher, earn an internationally recognized and accredited TEFL certificate, and they'll even help you land your first gig.
Teaching English is a fantastic option for people who want to travel around the world. Plus, it allows you to earn money from home in your spare time, as many platforms offer the ability to teach online via a webcam.
What's more, your students are likely to live in places with different time zones, so finding the perfect hours to teach them that don't conflict with your usual schedule is simple and easy.
24. Freelance
Whether you're a graphic designer, content writer, artist, photographer, social media pro, performance marketing expert, accountant, or have pretty much any specialist skill, you can make money in your spare time by contracting your services as a freelancer.
There are loads of platforms to help you market your skills, and freelancers benefit from being able to pick their own hours, clients, and projects, so you have complete control over how much work you get.
Naturally, the amount of money freelancing provides will depend on your niche and the number of hours and effort you're able to put into the business. However, if you're passionate and committed, many freelancers can transform their side hustle jobs into full-time work that allows them to quit their jobs and enjoy life.
25. Provide childcare or babysitting services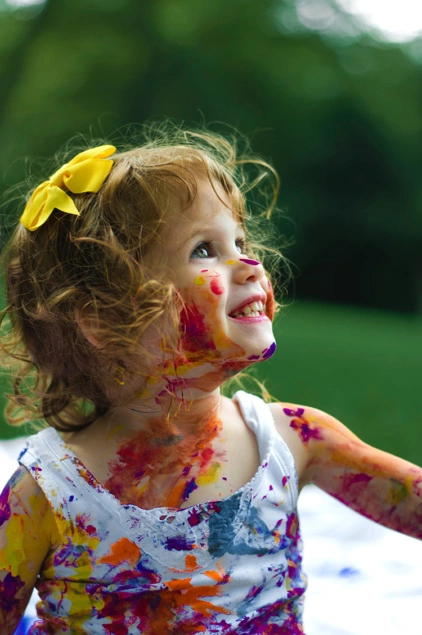 We've mentioned pet sitting side hustles already in this list, so it would be remiss of us not to focus on the non-fur babies of the world! Just like pet owners need a break occasionally, parents also need reliable and trustworthy individuals to take care of their kids from time to time.
For a quick and easy side hustle business with decent earning potential, you could offer your services as a babysitter to friends and family. It's worth pointing out that not all your friends and family may be willing to pay for you to babysit their kids (particularly if you're not a teenager), but it can still be an excellent option to earn some extra cash as a student.
To transform your babysitting side hustle into a small business, you could also look into getting work as a nanny or setting up your own in-home daycare services. You will need a license to provide formal daycare, so be sure to check with your local authority before sending out adverts to local parents!
26. Mow lawns or shovel snow
Side hustles that work best tend to benefit others around you. So, offering yard services such as lawn mowing or snow shoveling (depending on your location and the time of year) can be invaluable… Particularly if you have elderly or less mobile individuals in your neighborhood.
If you love gardening, there's some impressive earning potential. Even if you're not a skilled landscaper, just moving lawns and weeding can earn you around $20 per hour. Not only that, but it's fantastic exercise and lets you spend some time outdoors surrounded by nature (well, some nature, depending on the yard!).
When the sun isn't shining, you can also earn money shoveling snow out of your neighbors' driveways. If you have access to a snowplow, you can make even more money by speaking with your local council about their snow removal needs.
27. Offer handyman/woman services
If you have some spare time and want to earn quick cash, you could sign up to sites like TaskRabbit and help out people in your local area.
Taskers don't generally need any special skills, and there's usually a wide array of tasks that you could complete, such as furniture assembly, yard work, cleaning, home repairs, event staffing, and more.
TaskRabbit and other platforms are a great way to make money with just a few hours of work, and you can also enjoy the rewarding feeling of helping someone out when they really need it.
28. Become a mystery shopper
Mystery shopping might not make you much money, but it can be a fun side hustle that gives you the chance to check out stores, restaurants, and other venues that you might not have visited otherwise.
As a mystery shopper, you'll be asked to enter an establishment as a customer to evaluate the quality of service, products, cleanliness, and other aspects relevant to your visit.
Some mystery shoppers will be paid for their time, and you'll usually be reimbursed for any money you spend.
29. Rent a room or holiday home
Side hustling is all about making easy money alongside your other commitments, and what could be easier than renting out space you're not currently using to someone who needs it?
When it comes to renting rooms or holiday homes, most people would probably think of Airbnb immediately. This secure platform matches hosts with travelers for a portion of the rental fees, but you get a lot of control over who stays in your property and the prices you charge.
An alternative option to having holidaymakers stay in your property would be to rent out a spare room or empty garage for others to use as a storage unit. You could make up to $600 renting your empty garage with platforms like neighbor.com, or even buy a storage unit or locker and set up your own storage small business.
30. Invest in real estate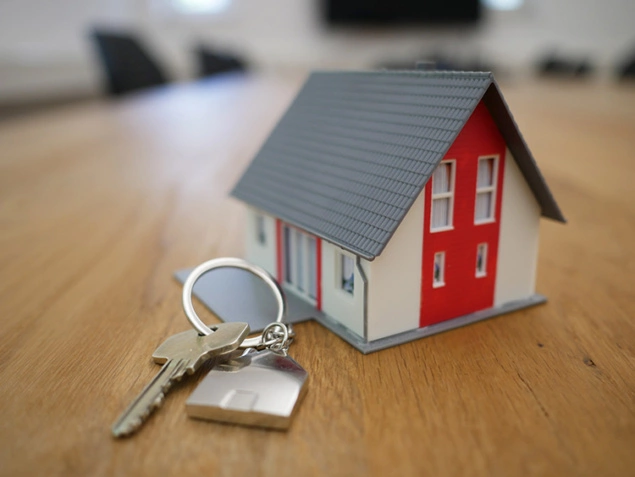 We're not quite sure whether buying real estate really counts as a side hustle job vs. an investment opportunity, but it is an excellent way of making money with little effort. There are a few ways to monetize real estate, starting with the obvious: buying a property to rent.
You could also try property flipping if you've got the relevant skills: purchasing a more run-down property to renovate and sell for a profit. Obviously, this will take a lot of time and skill, so it's not a quick money-making idea. However, it can be incredibly profitable if you do a good job, and you'll likely be able to work on the property around your other commitments.
If you don't have the budget to invest in real estate directly, REITs can also be a profitable option. These are investment trusts that pay some generous dividends and will follow the performance of the stock market. They have the benefit of being considerably easier to buy/sell than physical property. Still, like any investment, REITs come with risks, and you should always seek professional advice first.
Side hustles to small businesses
Whether you're looking for a side gig that you can transform into a profitable small business or just want to supplement your full-time income for the short-term, side hustling is an excellent way to make some extra cash on your own terms.
To start side hustling, it's vital to give plenty of thought to how you want to spend your time. Remember, your side gig will mainly be conducted in your spare time, and you don't want to be giving up your weekends to do something you don't enjoy!
We hope these side business ideas have given you some inspiration for alternative ways to get paid that don't involve sitting in an office and that you can find the perfect option for your passions, skills, and motivation.
FAQ
What are good side hustles in 2022? 
We think the best side gigs this year are likely to be online services, so people who are sheltering or have got used to the comfort of their own home don't need to venture out.
Therefore, offering freelance services like copywriting or social media management are likely to be incredibly valuable side hustles. Virtual assistant work is also in high demand, so you're likely to do well here if you have organizational skills!
Some other great side hustles for 2022 include food delivery services, personal trainers, or selling homemade items (particularly those using ethical materials).
How can I make extra money in 2022? 
If you don't want to start a small business and are just looking for quick and easy ways to get paid, side jobs like delivery driving, participating in market research, baby-or-pet-sitting, taking advantage of cashback offers, or offering your handyman/woman services are all incredibly straightforward ways to make some extra money fast.
What are the most profitable side hustles? 
Depending on your skills and commitment, side hustling can be incredibly lucrative and profitable. Some of the best paying side hustles include:
Online tutoring
Personal training
Social media management
Freelance work such as graphic design or content writing
How can I make an extra $1,000 a month? 
Whether you need an extra $1,000 to help pay off your student loans or to go on the vacation of your dreams, there are plenty of ways to boost your income and get paid in your spare time.
To find a weekend hustle that will bring in the cash, make sure to pick something you actually enjoy and focus on the marketing to ensure potential customers can find the goods/services you're offering.
Some of the best ways to earn extra money with minimum effort include:
Freelance writing
Graphic design
Selling your photography
Flipping items or websites
Renting out a room or storage unit