With unemployment rates at historically low points in almost every state, it's no surprise that so many people are trying out small business or freelance ideas to bring in some extra cash while the world is in turmoil. But while you might think starting a business in these strange times could be a risky endeavor, many experts believe this year might be the perfect time to finally put your 9-5 behind you and start living the entrepreneurial life you've always dreamed of.
That said, although the freedom of being able to work anywhere from far-off beaches to grandma's living room is appealing for potential entrepreneurs, the big question can sometimes be what should you do?
Sure, you want to start your own business. But there are so many different industries, services, and niches you could provide/explore, knowing where to start can feel impossible if you don't already have a clear goal. Even deciding to sell things on the internet opens up a thousand and one possibilities… So, where do you go from here?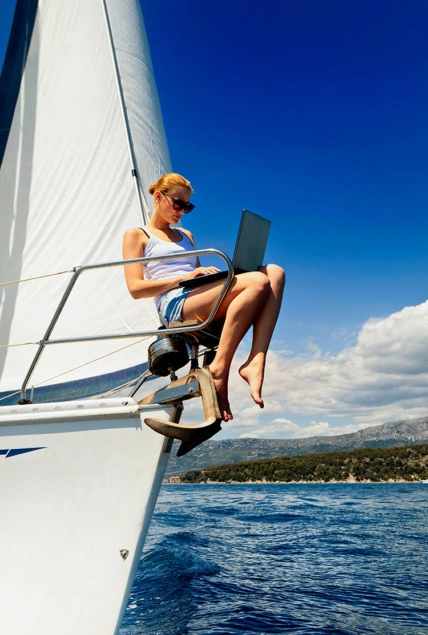 For those who dream of something different, but don't know what to do, here are our suggestions for the best small business ideas that can actually pay off.
Shop ideas
When you first consider the different types of business you could start, chances are your mind immediately goes shopping… Literally. And that's not a bad thing.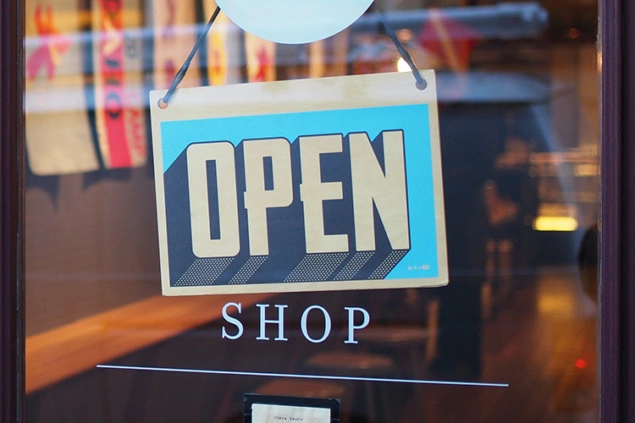 Getting an online store or other product-based enterprises up and running can be a gratifying endeavor, and online shopping has come leaps and bounds in recent years. In fact, over the last few years, e-commerce has become an essential part of global retail, with more shoppers than ever before turning on their computers (or smartphones) to search for the latest products instead of heading into town.
With these small shop ideas, you're sure to feel inspired and ready to start your small shop business.
1. Dropshipping
For many people, dropshipping is the easiest and most efficient option for starting an online store. Because you don't have to make or store products (this is done by suppliers), upfront costs are low with dropshipping, and you can get started with just a website and some marketing expertise. You don't even need to deal with shipping as a dropshipper, as this is also done by suppliers, and there are loads of third-party apps to help you streamline your dropshipping empire. Plus, the range of products you could sell dropshipping is almost limitless.
2. Homemade items
If you have some creative skills, instead of having a dropshipping supplier deal with your wares, you could sell the things you make yourself online. This could be via an online store or via Etsy, eBay, or some other virtual web space. You could even take your items to physical spaces like markets or create a pop-up stall.
Some popular options for homemade business ideas include homemade, natural soaps, homemade jewelry, or even knitwear. If you can crochet or quilt, baby blankets are almost always in high demand!
3. eBay buying and reselling
If you have specialist knowledge of an item or niche, you could earn big bucks simply buying and reselling items on eBay or other auction sites (or real-life auctions). My father once created a thriving business buying old guitars, fixing them up, and reselling them for a profit… Demonstrating that a well-timed purchase and a bit of know-how can quickly become a great business.
4. Antique refurbishing and/or upcycling
Like buying and selling items on eBay (or similar options), there's a massive market for antique refurbishing. In fact, 59% of Gen Zs and 57% of millennials prefer to buy upcycled products rather than shop for new items (and are willing to pay more) as the focus on sustainability and recycling continues to climb. Therefore, if you have an eye for something beautiful, a bit of design know-how, and the right equipment, you could have a profitable business in antique refurbishing and upcycling.
5. Website flipping
If you like the simple business idea of selling something for a profit but don't like the thought of dealing with physical items, website flipping could be an excellent option.
This unique business idea involves buying a website that's already running, improving the content and design of the site, then selling it for a profit. Some work and knowledge are required to do this successfully, as you will have to make the website more profitable before you sell it. Still, if you're into web design and content, this can be a great way to monetize your experience and start a brilliant business.
Share your skills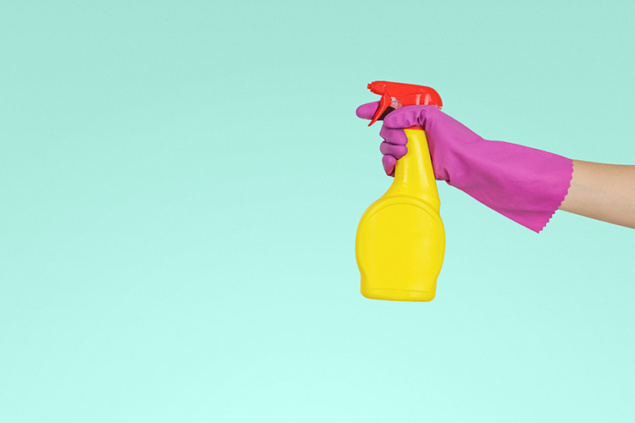 Although setting up an online store might seem like the obvious choice when coming up with small profitable business ideas, it's certainly not the only (or even necessarily the best) business to start. If you don't have an eye for great products or aren't interested in sales (and not all of us are), then you might find more success (and happiness) selling your skills or services instead.
Whether you're ultra-organized or have some fantastic specialist knowledge to share, these are some of the best small business ideas to get you feeling inspired.
6. Virtual assistant
Nearly 30% of American workers were self-employed in 2020. But being self-employed isn't always as easy as we first thought. With no managers to report to and nobody to tell us where to be or when, the freedom of a self-employed lifestyle can quickly become a curse as much as a blessing!
If you have some excellent organizational skills, you could help these poor self-employed souls out by hiring out your services as a virtual assistant.
As a virtual assistant, you'll do all the general assistant tasks such as diary management, making travel arrangements, managing emails, etc.… But you'll do it from the comfort of your couch (or beach, or wherever). If you have some extra skills, you might also help with other tasks such as graphic design or bookkeeping.
7. Personal shopping
If you've always had a passion for fashion but don't like the idea of actually selling clothes, you can make some impressive cash working as a personal shopper. In this role, you'll evaluate a client's wardrobe, visit websites or stores to find items that will suit them, and provide plenty of fashion-forward advice. What's great about this small business idea is that you don't require any qualifications to become a personal shopper… All you need is a great eye (and some decent marketing, of course)!
8. Social media expert
Worldwide, over 3.6 billion people are active on social media, meaning it's no longer an option for business owners to avoid getting online.
But despite knowing how essential social media is to a thriving business, many companies simply don't have the time, energy, or knowledge to utilize social media to its full advantage.
So, if you know all the secrets behind the Instagram algorithm, if you can create the perfect Tweets, or if you can TikTok to the latest trends, a small social media business could be the perfect option for you!
9. Niche staffing agencies
In the US alone, there are around 20,000 staffing and recruitment agencies operating in 39,000 offices. But while this might sound like an incredibly competitive startup business idea, if you can find the right niche, you could be setting yourself up for a profitable enterprise that helps find candidates the perfect role.
10. Event planning
Starting an event planning business can be an excellent small business idea if you're organized, detail-oriented, and love parties! You could specialize in big or small events, weddings, company meetings, parties, or anything else, and you'll be sure to uncover a profitable business that gives you a fantastic feeling of accomplishment.
If real-life events aren't your thing, you could also try setting up a digital event planning company. In this type of business, you plan, organize, and report on digital events for different companies. These events are likely to be things like webinars or online summits, and you can earn extra cash with sponsorships in addition to your hourly fee.
11. Cleaning
Cleaners are almost always in high demand, so it's relatively easy to set up a successful cleaning company. One of the most significant perks of this industry is that there are virtually no barriers to get your business started, and there are always plenty of houses or businesses that need some help keeping their property clean and tidy.
12. Pet grooming
Nearly 67% of US households now own pets, and owners consider these critters to be a part of the family, worthy of premium care. If you're a fellow animal lover and don't mind getting a little messy, pet grooming could be a fantastic home business idea that people will love.
Washing pets, trimming nails, providing haircuts, brushing teeth, and other tasks can take some time and skill that not every pet owner will have, so you can help the fur babies of your neighborhood look and feel their best with your pet grooming business plan.
13. Accounting
If you have a head for numbers, starting an accountancy firm can allow you to make some extra money and become your own boss. Naturally, you will need to have the relevant qualifications before starting your own company, so it won't be immediately possible for everyone.
Even if you want to stay with your current firm, offering your services as a bookkeeper for other small businesses can be an excellent side business to boost your income and utilize your skills.
Writing and marketing business ideas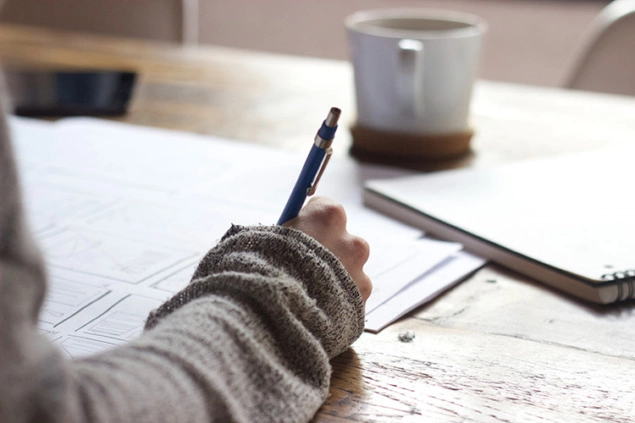 If you have a passion for language, you could get started making money online by freelancing. Translators are literally always in high demand, and it takes a unique set of skills to produce superior copywriting or content work.
14. Translation work
If you can speak a minimum of two languages (properly), then you could earn some respectable income by setting up a small business for translation services. This business idea could involve translating written or verbal pieces, helping with subtitles for a video, aiding communication between people from different countries, and so much more.
Even if you only have a few hours to spare each day, translation work can provide a highly profitable business with basically no resources required beyond your own bilingual skills.
15. Content writing
Almost every company in the world could benefit from a bit of help with creating the perfect content for their product pages, blogs, digital marketing, and more.
If you have a talent for the written word and a bit of digital marketing expertise, content or copywriting could be the perfect freelance gig for you! What's even better is that freelance writers can manage their own diaries and take on as much/little work as they like. If you're just looking for a few articles here and there, try websites like Fiverr for freelance gigs and check out writing groups on Facebook.
16. Email marketing
While it might sound similar to content writing, email-specific digital marketing really is a niche all of its own. Suppose you're fantastic at crafting subject lines and CTAs that people can't help but click and know the perfect way to create a personal yet professional tone of voice. In that case, an email marketing business could be the perfect easy business to start from home.
Sure, business owners could use automated email marketing tools, but having a specialist develop email marketing material can never be overstated.
Teaching/Coaching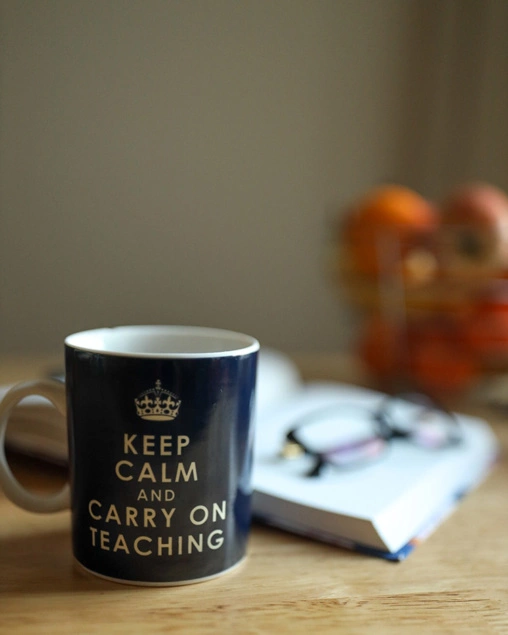 Perhaps simply selling your skills, expertise, or experience isn't for you, and you'd prefer to help the world of tomorrow by sharing these skills instead. Today, teaching is easier than ever thanks to the rise of virtual learning and platforms such as YouTube.
If you like the sound of teaching or coaching others, here are some of the best small business ideas to start teaching today.
17. Online tutoring
If you're fantastic at math, amazing at art, or eloquent in English, online tutoring could be an excellent business to get into. You will need a bachelor's degree in the subject you want to teach, but once/if you have this, you can easily share your knowledge with kids or adults who need some extra help. These days, you can even deliver lectures and one-to-ones with your students via Skype.
For a more hands-off approach, platforms such as Zippy Course can be a great way to launch an online course and get your tutoring business off the ground.
18. Career coaching
Unemployment rates are rising, and the job market is becoming increasingly saturated, so career coaching is a whole new money-making opportunity. If you always ace interviews, have an eye for a good CV, or know just where the best jobs are, you could find a lucrative business opportunity in career coaching.
19. Fitness coaching
After all these lockdowns and isolation, people are putting more thought (and money) into fitness than ever before.
If you have a passion for exercise, you could make some impressive money as a personal trainer or fitness coach. It's relatively straightforward to get qualified as a personal trainer, and you could even start making money from home by hosting virtual training sessions or streaming classes on YouTube or elsewhere.
What's more, many small fitness centers, community centers, and gyms only offer fitness classes based on the availability of teachers, so you're always likely to be able to find work.
20. Software education
Although people spend an average of around 7 hours (yes, you read that right) online, so many business owners and individuals still struggle with basic IT and software skills. Therefore, if you're a computer whizz, you could set up a successful business helping others improve their IT competency.
Clients could be looking for help with anything from Excel or Powerpoint to more specific/specialist skills, and you may even find it worthwhile to hire freelance software experts to help your clients ace the online (and offline) worlds.
Food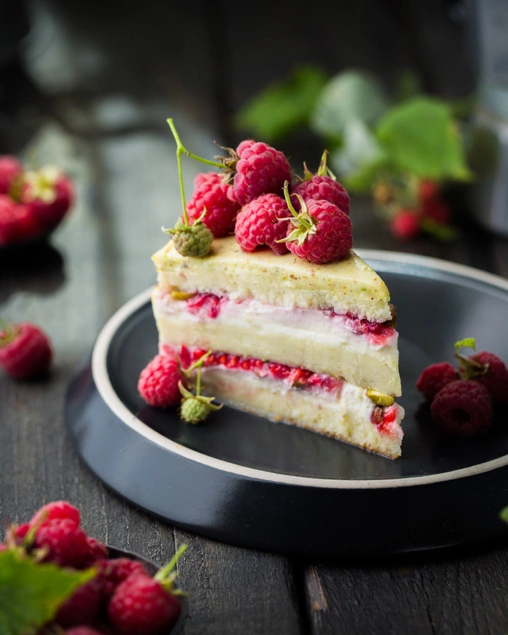 Let's face it, food preparation and delivery services are always in high demand, and that's not going to change any time soon! So, if you're a pro in the kitchen or have a passion for hosting, starting a small food-related business could be an excellent option that you could even start from home.
21. Catering
Starting a home-based catering business can be easier and more affordable than you might think, with startup costs being pretty much whatever you want them to be. It's a good idea to start catering to smaller events that you can manage on your own or with a helper or two, then growing the business to cater large events with plenty of staff and prestige.
It's worth noting that the rules for catering vary by state, and you may need a license to prepare food at home. However, catering could be a fantastic home business if you have the necessary culinary prowess and organizational skills.
22. Meals-to-go
If you love cooking but lack the organizational skills for catering to be an option, you could still create a profitable business by producing takeout meals from your own kitchen. Yes, you will likely need a license to sell food you've made at home, but (contrary to popular belief) you don't necessarily need a gigantic commercial kitchen to start a thriving takeout/meals-to-go business.
You could even set up your own food truck for face-to-face sales!
23. Cake baking
Who doesn't love a good cake? If you have a knack for creating beautiful-looking and delicious desserts, you could start a profitable bakery from your own kitchen. One of the best things about this unique small business idea is that it's low cost to get started (you just need the ingredients, really!), and fancy cakes are pretty much always in high demand. As with meals-to-go and catering businesses, if you want to bake and sell desserts, you may need a license, and rules will vary by state.
24. Take homegrown food to farmers' markets.
Green thumbs rejoice! If you have yard space or an allotment and grow more food than you can eat, you could start a small business selling your homegrown produce at farmers' markets or even online. You might even find success selling your produce directly to local restaurants, bars, local coffee shop, or small stores.
This is a fantastic business opportunity for 2022, as Americans have been buying increasing amounts of locally grown produce for years (73% of Americans bought locally grown fruit and veg in 2016) as the focus on healthy, organic, sustainable foods rises. 
25. Delivery driving
Delivery driving has become a popular side hustle for people in recent years, with aspects such as COVID making it more appealing to eat out at home. If you have your own vehicle (this could even be a bicycle), you could make some respectable income bring food to customers' doors.
Suppose you'd prefer not to handle food, but driving feels right to you. In that case, you could also look for courier work, taxi driving, or aid elderly citizens with driving requirements such as grocery shopping or getting to/from appointments.
Technical know-how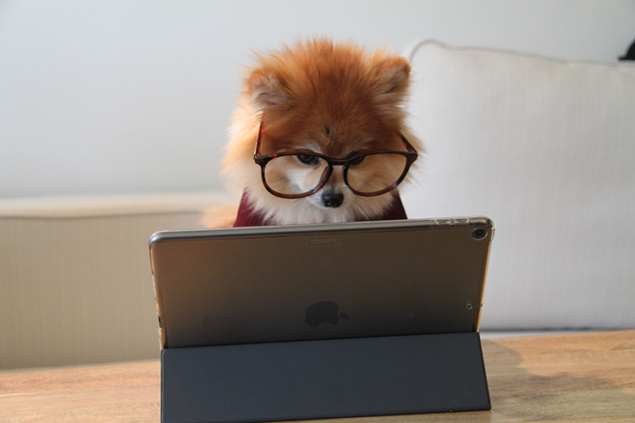 We've touched on a few ways you can transform your specialist skills into a profitable small business. Still, if you're super IT savvy and don't fancy teaching anyone else your skills, these technical small business ideas could be perfect for you.
26. WordPress support
As crazy as it sounds, WordPress is the hosting platform responsible for 62% of the top 100 fastest-growing companies in the US, and over 500 new websites are created daily using the free version of the platform.
With so many websites out there using WordPress, if you're exceptionally skilled with the platform, you could find yourself with several business opportunities that you can advertise on third-party platforms or by creating a custom website yourself with a list of your services.
Some of the things a WordPress support business might be asked to do would include fixing CSS issues, finding and fixing security issues, and generally improving the performance of the client's website.
27. Website testing
You don't need to put all your eggs in the WordPress basket to help customers create compelling, converting websites. Website testers usually access the website as a general user to identify potential problems or frustrations the developer might have missed. You'll often have a set of questions to answer as you navigate the website, reporting back via video.
You could use website testing as a great way to make some side money as it's an incredibly flexible endeavor. Or, if you want to create a proper website testing company, you could hire a small team to help you get through more websites and make more profit.
28. SEO expert
Anyone who's spent five minutes in the marketing industry will know the burden of SEO, particularly if you're not an expert in the subject! However, if you are an expert, the difficulty of acing SEO practices could benefit you and enable you to start an SEO-focused business generating backlinks, improving SERP visibility for a web page, and more.
29. App development
App development can be a really profitable business to start in 2022. Today, there are 1.85 million different apps available on the iOS store, and the Google Play Store hosts over 2.56 million! 
Although this means there's a lot of competition, app development can still be a profitable and unique business idea if you do it well. There's even the possibility of passive income from advertisers and other monetization strategies to explore.
30. Website design
These days, increasing numbers of people prefer online shopping over heading to a physical store. This means that it's vital to have an attractive website and engaging online presence, no matter what business you're in.
If you're proficient in website design and technologies, you could market your skills to other small businesses, freelancers, and individuals to help them improve their virtual image.
To get started as a web designer, you'll need a compelling portfolio. It's a good idea to start by volunteering to build websites for your local community, do some work for friends/family, and build a website and blog for yourself showcasing your skills.
Business ideas with an artistic flair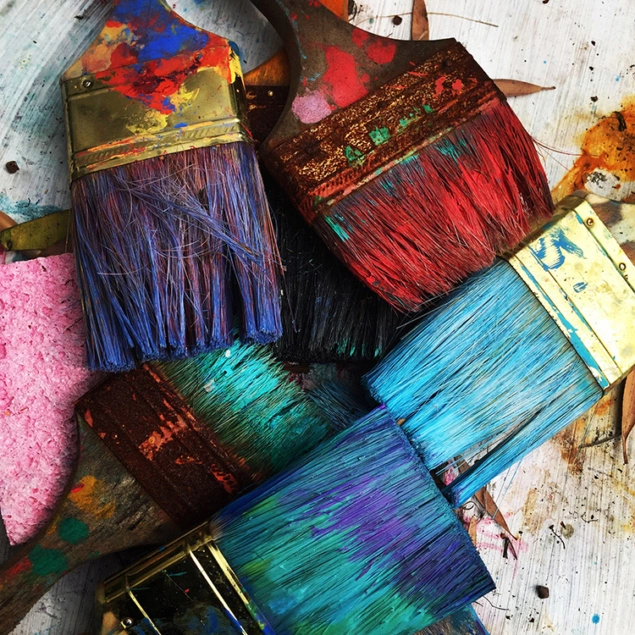 If you're in any way artistic or creative, there are a plethora of unique and inspiring small business ideas you could profit from. Whether you're a budding photographer, painter, designer, or even a car enthusiast, there's an artistic business opportunity out there for you!
31. Photography
If you have an eye for profiles and capturing someone's smile just right, you could have a rewarding career as a photographer ahead of you. Sure, it's a competitive industry, but photographers are almost always in high demand for anything from weddings to business events… Even real estate agents can benefit from a professional photographer when finding the perfect pics for their upcoming listing!
32. Stock photography
An alternative option for profiting from your photography skills is to sell your images to a stock photography website such as Shutterstock, Adobe, or iStockPhoto. Most stock photography websites will pay you a royalty every time a user downloads your image, which can add up if you have several popular photos on the platform.
What's more, you don't necessarily need any fancy photography equipment to get started as a stock photographer. Sites such as Foap, Clashot, and EyeEm might buy your images even if they were taken on a smartphone!
33. Design greeting cards
There's always a demand for greeting cards. Whether you know someone who's just had a baby, has recently graduated, moved house, or it's a national holiday, there are so many reasons to buy and send greeting cards… And you can get in on this lucrative industry if you have an eye for design and the supplies required to physically make the cards (card, ink, etc.).
Once you've got a handful of designs ready to go, you can build your greeting card empire by selling on platforms such as Etsy or even Facebook, and it's always worthwhile having your own website so customers can buy direct. Who knows, maybe you'll even catch the eye of a greeting card conglomerate and start making a fortune!
34. Print on Demand
If you're looking for a unique business idea that lets you showcase your artistic skills, you will probably be interested in Print on Demand. This innovative money-making venture allows you to sell your own custom-made designs on products such as mugs, phone cases, and even t-shirts.
What's cool about this idea is that you don't need to worry about printing your artwork or gathering the products for printing at all… All you do is provide the art, and the supplier will organize everything else (think of it like dropshipping for art).
The minor drawback to this business is that you will only be paid for your art once the products are sold.
35. Video production
Art isn't all pencils and paints… Video is also a form of art that could offer a lucrative business opportunity if you have the video editing skills to create an engaging experience for the viewer.
Starting a video production company isn't the cheapest startup option on our list, as you will need plenty of equipment, including a basic lighting set, wireless microphones, at least two cameras, lenses, and high-quality video editing software. However, if you have a passion for video, you might find yourself enjoying the projects so much that the up-front cost is easily ignored!
You could start by creating your own videos and publishing them on YouTube or work for other companies to produce and edit their video content.
Alternatively, you could add a personal twist by videoing graduations, weddings, births, and more.
36. Auto detailing
If you're an artist and a car enthusiast, you could set yourself up with a profitable and unique business providing auto detailing services to customers. This could include customizing the vehicle for a business, altering the paintwork, changing the tires, or almost anything else you can think of.
If you're less artistic but love the idea of working with cars, providing through vehicle servicing (including cleaning, waxing, and washing) could also be lucrative if you get the pricing and marketing right.
As a final thought… You could also train to become a mechanic and open your own garage.
37. Custom T-shirts
It might surprise you to hear it, but selling customized t-shirts can be an incredibly profitable business idea… With $150,000 profits potentially available!
To get started selling your own customized t-shirts, you'll need to pick up a screen printing machine, have a good eye for design (no, you absolutely cannot steal other people's artwork), and market your wares in the right places. You could even get involved in dropshipping t-shirts.
Who knows, maybe you'll be the next big thing in fashion?!
38. Miniatures
We must admit, this one threw us a little. But our research confirmed that buying, painting, and reselling miniatures can be a surprisingly profitable venture. If (and we cannot stress this enough) you complete a professional paint job!
If you want to get started in this industry, do some quality research into the subcultures you're painting, including popular colors, rare and valuable items, and on which platforms the items sell best.
39. Graphic design
Back to a more standard form of artwork, there's always high demand and big bucks involved in graphic design. A graphic designer with just "medium" experience can expect to earn between $45,000 and $55,000 on average. If you have any special skills, this could be increased even further.
40. Interior decorating
While some people just seem to be innately excellent at tastefully arranging a room or picking a color scheme, other people are simply… Not. That means, if you're lucky enough to fall into the first category, that you could build a profitable business by sharing your eye for style as an interior decorator!
Extra ideas
Whether you're ready to become a thriving entrepreneur or just want a simple side hustle to boost your income, these final five small business ideas can easily be fit around other commitments or built into a professional company… The choice is yours!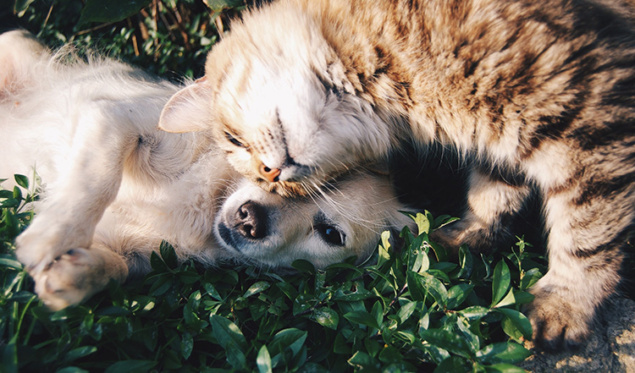 41. Babysitting
Babysitting must surely be one of the first jobs ever created… The hunters hunted, the gatherers gathered, and, in the meantime, someone had to stay home to watch the little ones! But while child-caring is a tale as old as time, it's possibly not a money-making scheme you've thought about since you were a teenager.
However, babysitting can be an excellent side gig or transformed into a profitable business if you team up with other babysitters in the local area. Parents are always looking for reliable, trustworthy individuals to care for their pride and joy, so if you can prove you're up for the job, you'll almost certainly have one.
You could even become a nanny and take your child-loving career to the next level!
42. Pet sitting
If the media is to be believed, pets are "replacing" babies in the lives of many young Americans, with only 27% of young people stating they don't want a pet, compared with 44% claiming they don't want children or aren't sure about whether they want children.
So, if pets are the new babies, and babysitting is always a viable business, then it stands to reason that pet sitting should also be a profitable venture to engage in… And you'd be right! In fact, Paws at Home suggests daily dog and cat pet sitters can charge up to $25 for a 15-minute visit. Overnight stays are even more lucrative.
If you don't want to provide full care for the animal, dog walking can also be a great business idea, with walkers charging around $20 per 30-minute walk per dog. Consider that a dog walker is rarely seen with only one animal, and these figures quickly add up.
43. Airbnb
If you have a spare room, holiday home, or don't mind getting out of the house while strangers enjoy your home, you could turn a comfortable profit by becoming an Airbnb host. Although Airbnb takes a portion of any bookings made via the platform, this is a beneficial business idea as you can set your own prices, availability, and included services to suit you.
44. Gardening and landscaping
If you have a green thumb that you want to share with the world, setting up a gardening or landscaping business can be an excellent option. Depending on the premises you're working on, this could involve anything such as mowing the lawn, planting, fertilizing plants, trimming bushes, and similar tasks. You will need some equipment before you can offer your yard work expertise, but it can certainly be worth it.
You could also switch up your focus to provide snow plowing services to your neighbors or local council in the winter months. All you'll need is a snowplow or blade for your truck, and you could become the king or queen of winter in no time.
45. Handyman services
Finally, you might be surprised how many everyday tasks and chores people are willing to pay for if you can prove yourself to be capable and reliable. From unclogging drains to aiding with a house move or even hanging art or assembling furniture, the opportunities for a good handyman (or woman) are virtually limitless. Get a few friends together, and you could build a handy empire to be proud of.
More than money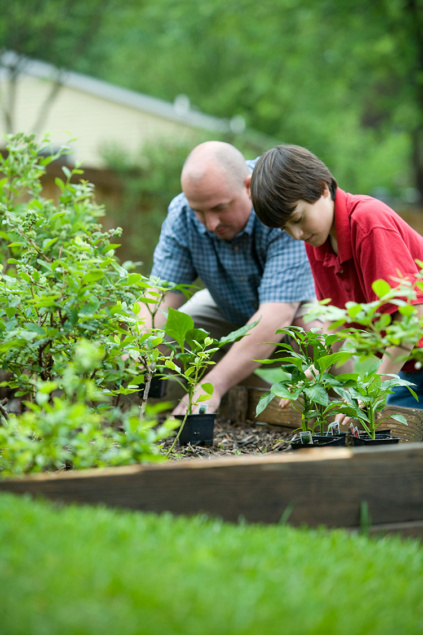 Starting a new small business venture is incredibly exciting and nerve-wracking at the same time. Not only do you need to ensure you have all the appropriate equipment and qualifications, but you also need to worry about getting customers and providing the top-quality services that will have them coming back for more.
But while you're researching your fantastic small business idea, it's important to remember that creating a successful business is about so much more than making as much money as possible. You need to care about what you're doing and have a passion for the job. If you don't, people will inevitably turn to your competitors.
That said, once you've found the perfect idea that fits your schedule, matches your passions, and makes financial sense, you'll be ready to take the first step towards a successful small business empire to be proud of.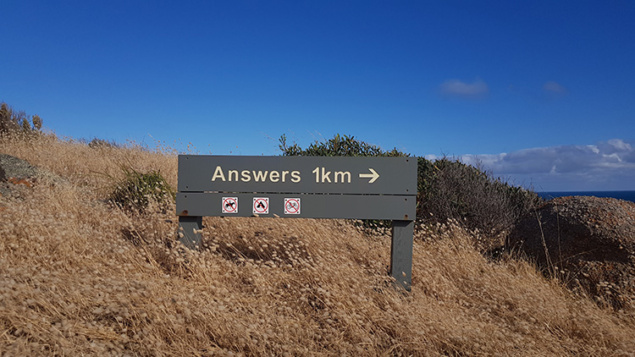 FAQ
Which marketing is best for small businesses?
The best marketing method for your small business will depend on your budget and target audience. There's little point in wasting time marketing on channels your customers aren't using.
That said, Facebook Advertising is generally considered one of the best marketing channels because of how easy it is to customize your targeting and budget.
Google Ads is also an incredibly useful marketing tool that all businesses can benefit from.
If you want free marketing options, writing an SEO-friendly blog and creating a high-quality email campaign will help you drive traffic and increase sales.
How do I market my small business?
Before you create any marketing material, you need to get your business set up. This includes having a high-quality and fast-loading website, being present and active on your chosen social media channels, and claiming your business on Google and Yelp.
What are the 4 types of marketing?
Cause marketing: Links your company, products, and services to a social cause or issue.
Relationship marketing: Focuses on customer service, satisfaction, and retention.
Scarcity Marketing: Marketing tactics such as "limited time" or "buy it before it goes" are used to create a feeling of urgency to encourage shoppers to buy immediately.
Undercover marketing: Also known as "stealth" or "native" advertising. A more subtle approach to marketing that gets your brand in front of customers without them realizing they're being advertised to.