When you're hunting for ideas on how to start making money online, you're going to be faced with thousands if not millions of get-rich-quick schemes all telling you it's possible to make a 6-figure income in practically minutes. However, few of these so-called money-making websites are legitimate and often include high up-front charges with no guaranteed results.
Obviously, when you're trying to find ways to make money online, you want a system that will actually let you earn rather than waste your time and potential investments.
In this article, we're going to look at 20 trusted ways to make money online. From writing blogs to completing online surveys to simply watching videos, there are loads of ways to earn money or even enjoy a passive income from the comfort of your home.
These methods might not earn you millions on the first day, but they are tried and tested pathways to make a real income easily and conveniently, without worrying about getting caught up in a "too good to be true" scheme.
1. Dropshipping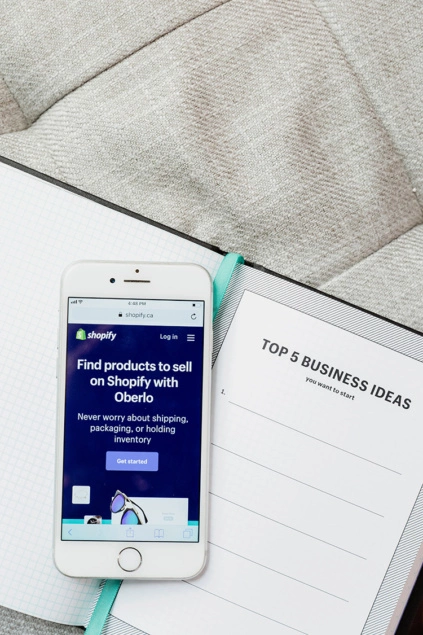 Dropshipping is one of the safest and easiest ways to make money online from anywhere in the world, and there are some huge potential payouts available if you do it right.
For those who don't know, dropshipping basically involves setting up an online store to sell products to customers. But while you're in charge of the marketing and sales process, it's the suppliers who store, package, and ship the items on your behalf./
While not every dropshipping store will be a success, there are plenty of dropshippers who turn over huge figures – for example, you could reach $10K in just two months if you market your products well!
Dropshipping is one of our favorite low-cost methods for making money online, as it takes very little up-front investment, and there's no limit to the type of products or online store you can create! There are also many free or low-cost helpful tools – like Oberlo – that can help streamline the dropshipping process and help you earn some (potentially impressive) passive income from anywhere in the world.
2. Sell your stuff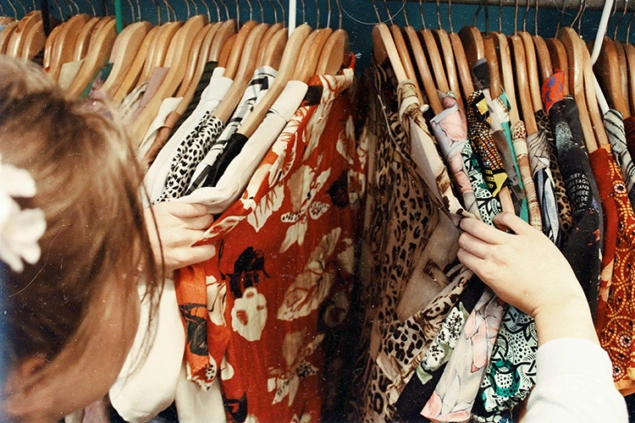 If selling products via your own online store feels a bit too much like a full-time job for your needs, you might be surprised how much you could make selling your old, unwanted possessions.
Obviously, websites like eBay, Etsy, Craigslist, or Facebook Marketplace are excellent locations to offload some of your unwanted items (and make some cash in the meantime). Still, you might also want to check out some other locations if you own more niche stuff.
If it's old clothes, accessories, or shoes taking up too much space in your closet, websites like Poshmark, Refashioner, TheRealReal, ThredUp, and Tradesy are fantastic. You could also sell your vintage clothes with niche marketers or at a thrift shop (online or IRL).
Similarly, when you've finished a course, old textbooks can sell for some decent cash provided they're in good condition. Stores like Barnes and Noble make it simple for students (or ex-students) to sell their books back at the end of the year.
3. Teach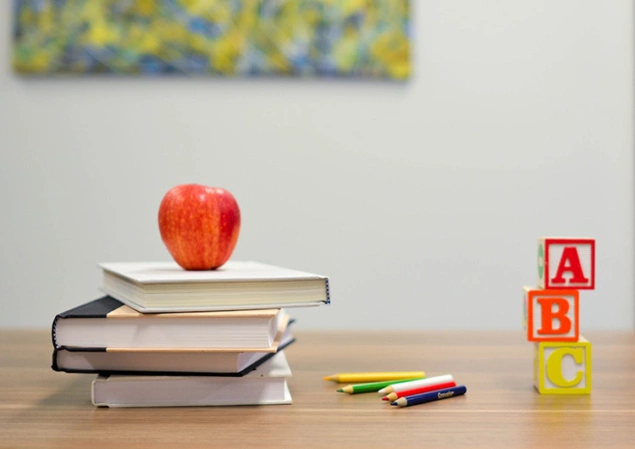 These days, teaching doesn't just happen in a school, and you can make some decent money teaching online. One of the best subjects for online teaching is to teach English as a second language. A few websites will help you do this, but one of the best is TEFL.
With TEFL, you can learn everything you need to know about teaching English, get accredited with an internationally recognized TEFL certificate, and even access help getting your first teaching gig.
Teaching English is an excellent option for travelers, as you can work online with just an internet connection or take your qualification to teach almost anywhere in the world.
If language isn't for you, you could also create online courses in practically any subject you're passionate about. From how to breed and care for tropical fish to music lessons, the options for teaching online are virtually limitless. You could teach via YouTube videos or write a specialist eBook (both of which we'll look at in this list).
Alternatively, you could launch an online course via platforms like Zippy Course and get paid for your knowledge.
4. Start a YouTube channel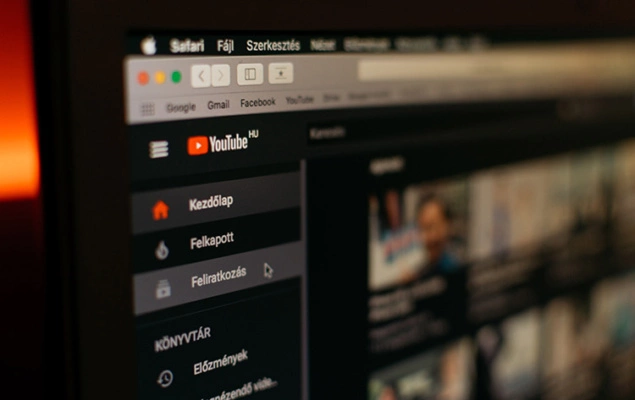 Starting a successful YouTube channel can be easier said than done, but it is something that's accessible for anyone with an idea, a camera, and some basic video editing skills. The highest-paid YouTuber is just nine years old. Ryan Kaji earned an estimated $29.5 million from June 1, 2019, to June 1, 2020, reviewing toys, sharing stories, and enjoying DIY science experiments.
But while it might take some time for you to hit the 41.7 million subscribers that fuel Ryan's YouTube success, a YouTube channel is a fantastic way to earn some extra cash while sharing something you're passionate about.
There are three significant ways to monetize your YouTube channel:
Become a partner: Once you reach 4,000 watch hours over 12 months and have at least 1,000 subscribers, you can become a YouTube partner. This enables you to make money based on how many viewers your videos receive. Most partners earn somewhere between $0.30 - $2.50 per thousand views.
Connect to Google AdSense: Once you're a YouTube partner, you can connect to their advertising system to get paid based on the number of "impressions" you receive for each video. In other words, you get paid when a viewer watches or clicks on an ad linked to your video.
Product placement: In some instances, a company might pay to sponsor your videos or have you feature their products. It is essential to inform YouTube if you're releasing a sponsored video or are using product placements; otherwise, they will be entitled to pull your partnership.
5. Start a Twitch stream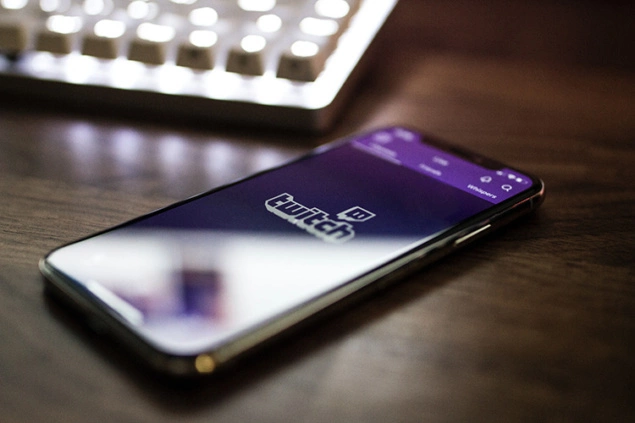 Twitch streaming is an increasingly popular video platform and can be a fantastic way to make money from home doing something you enjoy.
For anyone not familiar with Twitch, this streaming service is predominantly popular with video gamers, who can live stream their gaming sessions and connect with other fans. That said, Twitch also offers a platform for people to share other interests such as cooking, music, Q&A sessions, and pretty much anything else.
The knack to making a lot of money with Twitch is finding a balance between a game or channel popular enough for you to be discovered, but without so much competition, you get lost. You'll also need a consistent style for your videos (funny, educational, entertaining, for example) and engage in the chat features.
There are five key ways to earn money with Twitch:
Selling products
Brand sponsorship
Fan donations
Subscriptions
Twitch ads.
These are pretty similar to YouTube's monetization options. However, many gamers report that it's easier to make more money on Twitch, and the barriers to getting paid are much lower (you need 500 minutes of broadcasting over 7 days, at least 50 followers, and an average 3 viewers per video).
6. Look for freelance work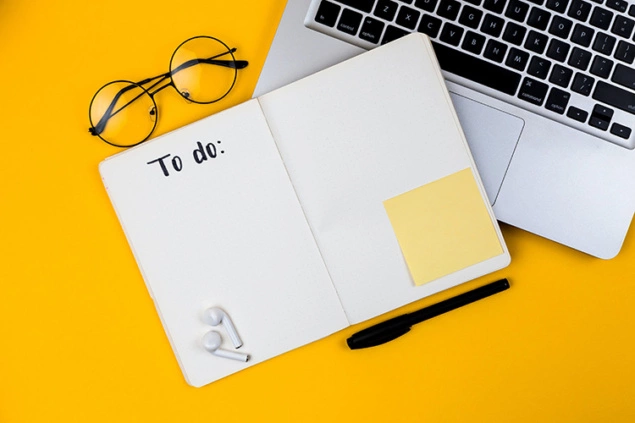 Whether you're a writer, artist, photographer, graphic designer, developer, teacher, or have any other skills, chances are there's a freelance gig just waiting for you!
Freelancing is an excellent way to boost your income, work around your own schedule, and set the prices you feel you're worth. Many freelancers start their careers as "side-gigs" alongside a full or part-time job and transition to work in their freelance niche full-time as work picks up.
To become a successful freelancer, you'll need to start by building a solid portfolio. This might mean doing some free work for reputable brands before approaching big-ticket clients or working for friends/family at a lower cost to get the business off the ground.
Once you've got a portfolio, the next challenge is finding freelance gigs. There are a LOT of freelance websites claiming to help get your businesses off the ground, but keep in mind not all of these will actually pan out.
To get started, we'd recommend signing up to well-known freelancer sites like Fiverr, Freelancer, and Upwork. LinkedIn and Facebook Jobs also have freelance opportunities occasionally. You could also check out Craigslist for freelance gigs.
Depending on your niche, there may be more specialist websites and freelance job boards worth signing up to as well.
7. Drive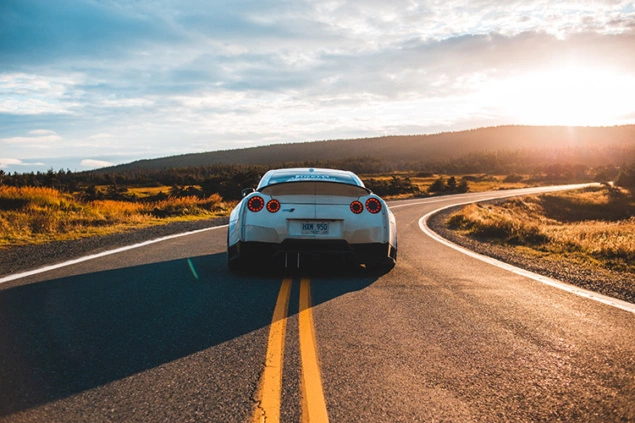 Okay, this isn't an online money-making idea… But, if you have a van, car, or even a bicycle, you could make money on the go. One obvious way to make money with your vehicle is to complete deliveries for a local restaurant or as part of a major delivery service such as Uber Eats or Deliveroo. This is great if you don't have a full drivers' license, as you can also deliver on your bike or moped.
For car drivers, signing up for a drive share program such as Uber can be a fantastic way to make extra money without much commitment.
Drivers who want to take their money-making to the next level could also consider transforming their vehicle into an advertisement using Free Car Media to earn up to $400 per month… Just for driving around!/ With this easy money-making system, all you need to do is wrap your car with a removable vinyl decal promoting whichever brand you're partnered up with.
We also recently read an article about doubling up Uber lifts with your own business. For example, if you sell homemade items on Etsy, you could keep some products in the car to show interested passengers and make a few sales on the road… Just don't pressure every passenger into a sale: that's a quick way to drop your Uber rating!
8. Invest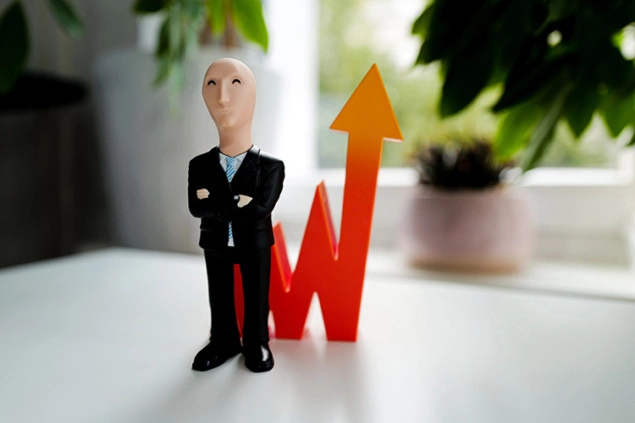 If you know what you're doing, investing in stocks and shares can be a quick way to earn money on the internet. However, investing comes with risk. So, while this is arguably the most profitable money-making idea on our list, it is also the riskiest and can result in you losing more money in the long run.
If you're interested in investing, it's worth speaking to a financial adviser and learning as much about the stock market as possible to minimize your losses.
If your company offers a business stock program, this can be an excellent way to get started with stocks while supporting your employer. They might also offer an RRSP matching program that you can sign up for, which is beneficial for long-term goals.
You might also be interested in robo-advisors to assist with your investments. With these robotic helpers, all you need to do is select the level of risk you're comfortable with, your goals, and add some cash to your account. The robot-advisor will do the rest and automate your investment portfolio to (hopefully) maximize returns!
9. Utilize cash back cards
From cashback credit cards to online services, cashback cards are a great way to save while you spend. There are numerous cards available offering cashback incentives, and it may well be worth speaking to your current bank to see whether they offer any options or incentives.
You might do even better with online shopping by creating an account with a cashback website. These sites will pay you for making purchases via their affiliate links. As a general rule, it's free to create an account with a cashback website (and if it isn't, we'd recommend staying away in most instances).
Although not every purchase will be eligible for much money, even saving pennies on your grocery shop is better than nothing, and it is possible to receive over $100 in some instances! This might not technically be a way of making money online, but saving a potentially small fortune on purchases you would have made anyway can quickly make you feel far more affluent and leave you with more money to spend on other things.
10. Become a virtual assistant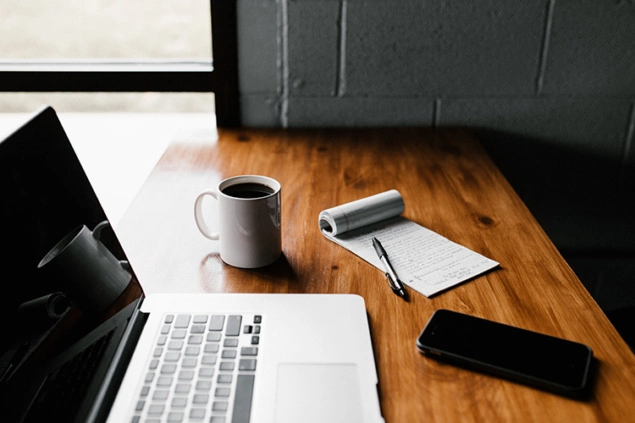 You might be surprised how significant the market for virtual assistants has become over the past few years. However, as small businesses and startups increasingly rely on virtual offices and remote workers, hiring a virtual assistant to keep everything running smoothly has become far more normalized.
If you're wondering what a virtual assistant is, Investopedia defines them as "an independent contractor who provides administrative services to clients while operating outside of the client's office." In other words, they organize and streamline a business from a remote location, accessing all the files and documents they need online.
Typically, a virtual assistant will perform roles such as scheduling appointments, making phone calls, making travel arrangements, managing emails, organizing diaries, and similar tasks. Some virtual assistance might also offer skills in graphic design, bookkeeping, social media management, blog writing, marketing services, etc.
For employers, a virtual assistant can be a godsend to a business as they don't need to arrange a workspace in the office, and they can be hired on a flexible basis to suit the business needs. For someone looking to make money online, working as a virtual assistant provides an excellent opportunity to make extra money around other commitments with just an internet connection and a few sets of skills.
If you're interested in a virtual assistant gig, you can earn money by advertising on sites like Virtual Assistant Jobs, Indeed, or Upwork. You could even reach out to brands and entrepreneurs directly to see whether your skills might benefit them.
Find the right business, and you could make a lot of money quickly and easily as a virtual assistant.
11. Do translation work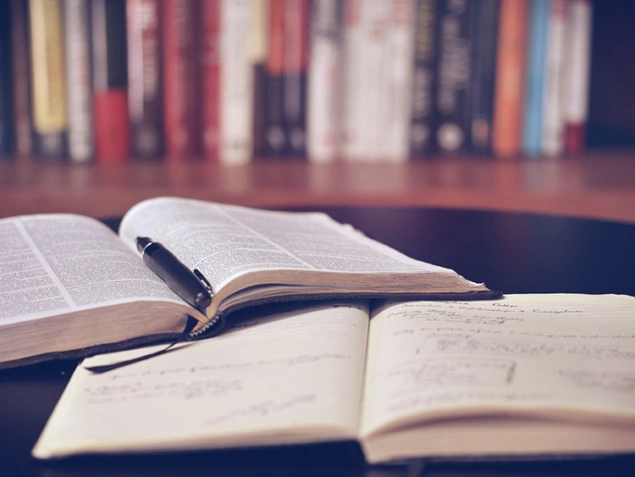 Translation work is a relatively untapped yet incredibly lucrative way to make money online fast. You do need to be fluent (and I mean fluent) in at least two languages to do translation work (they'll be looking for much more than a Google translate, so don't think you can cheat!), and there will often be a test to pass.
However, if you can pass the languages test, translations can be a fantastic option for making money online, and there's almost always paid work available for a skilled translator.
12. Sell your photos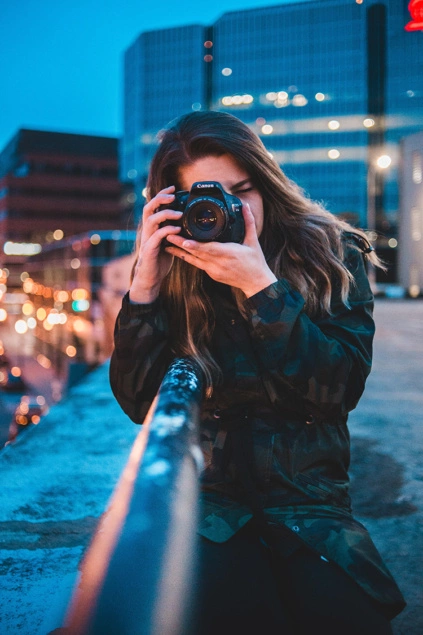 Whether you're a budding photographer or just have an eye for great photos, selling your photography can offer an easy money-making system to boost your online income. There are loads of stock photo companies ready to buy your images, and some will even give you royalties every time someone uses one of your pictures.
To take your photography to the next level, it's a good idea to also build a portfolio of photos and aim to secure some higher-paid private corporate work.
Some of the best websites for selling stock photography include:
Shutterstock
iStockPhoto
Burst
123rf
Alamy
Crestock
Even if you don't have a fancy camera, you can still sell photos taken on a smartphone to brands like:
Foap
Clashot
EyeEm
Scoopshot
13. Create an app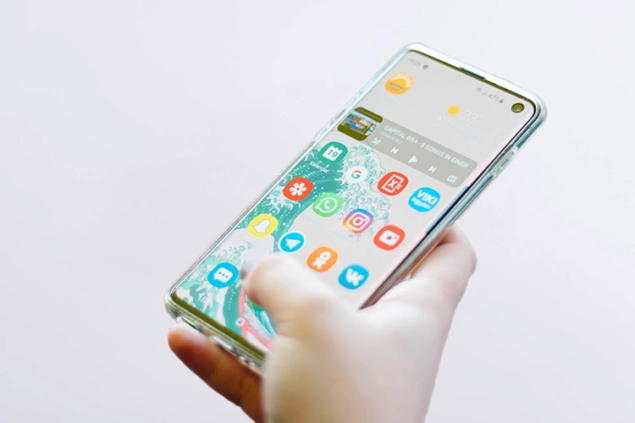 Creating an app might seem a little out of reach for some of you, but it's one of the best ways to get rich quick online and requires fewer skills than you might think.
If you have a brilliant idea for an app but lack the necessary programming skills to bring it into reality, you could team up with a freelancer to build and market it together.
Once you've built the app, you'll need to get it added to Google Play and the App Store to make any real money from it and provide an incentive for users to download. And don't forget to use plenty of SEO-friendly keywords in the title and description to ensure users can find it easily!
Although it might seem counterintuitive, a free app can make more money than a paid app, as you can incorporate ads or premium features to boost your earnings, and more people are likely to download an app if it doesn't cost them anything at the outset.
14. Share your opinions and help with market research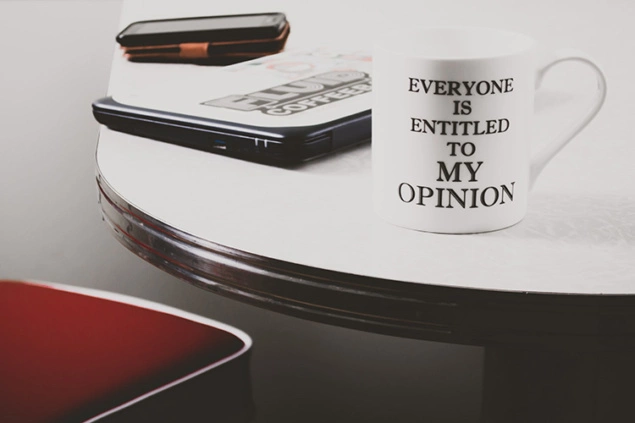 If you've been looking for ways to make money online, chances are you've seen a million ads that claim to pay you for completing online surveys. And while very few of these are actual scams, it is pretty rare to find one that pays anything near a significant income.
That said, there are some brilliant ways to make money by sharing your feedback and opinions. Market research participants can earn quick and easy cash by completing polls or surveys or even just stating opinions. The trick is finding the right market research firm that will ensure you actually get paid for your feedback.
One company that's often looking for participants is focusgroup.com. With this company, you can participate online, over the phone, or in person. You'll get paid for your insights.
In addition to standard surveys, you can also get paid to review more technical aspects such as websites and apps.
User Testing pays roughly $10 for users to answer questions and provide feedback on how user-friendly brands' websites and apps are via a video. As these videos are only 20 minutes long, it's totally reasonable to complete three an hour, making you $30 an hour… Quick and easy cash indeed!
When it comes to making money by sharing your feedback, it's a good idea to check out reviews and comments others have made about the service. For example, some companies will only pay in gift cards once your account reaches a minimum balance or have other ways to make withdrawing the money you've earned difficult. Don't waste your time with these untrustworthy sites.
15. Buy and sell domains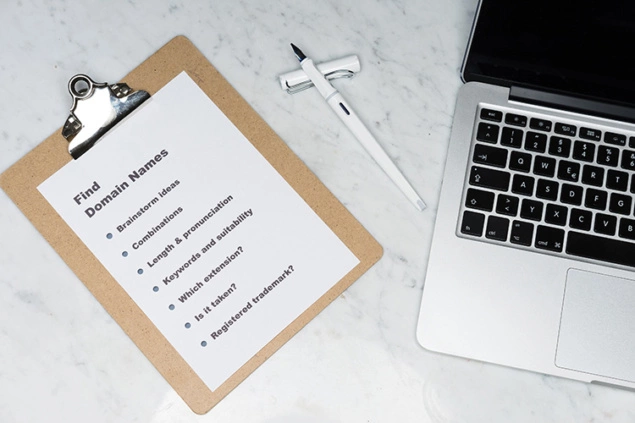 Although this is an ultra-competitive industry, buying and selling domains can be an excellent way to make huge profits quickly and easily from home. There are some tricks to doing this well:
One word .com domains tend to tell better than any others.
Look for words with high Google search volumes.
Keep an eye on current trends – for example, fidget spinner domains won't sell as well now as they did a year ago!
Check out popular domain auctions to see what type of domains get the highest bids.
You can buy custom domains via the Shopify domain registration platform. Many users recommend selling via GoDaddy's Domain Auction.
16. Write an eBook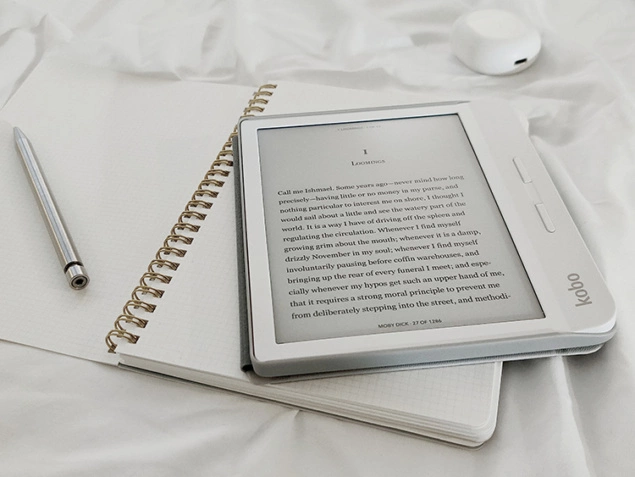 It's easy to write an eBook. All you need to do is think of an idea for the book, write it, format it, create the cover, publish it, and promote it… If you have all the skills for this, fantastic! Making an eBook is a brilliant way to make easy money online.
If you're not a writer, graphic designer, marketer, etc. (most of us aren't all of these things), an eBook can still be a really profitable endeavor. You just might have to share some of those profits with a freelancer or two!
When it comes to marketing, you might decide to offer your eBook for free for the first few days to help boost your SERP ranking and get some reviews. Amazon Kindle Direct Publishing is an excellent way to get your eBook in front of millions of readers and lets you earn up to 70% of the royalties on every sale.
17. Start a blog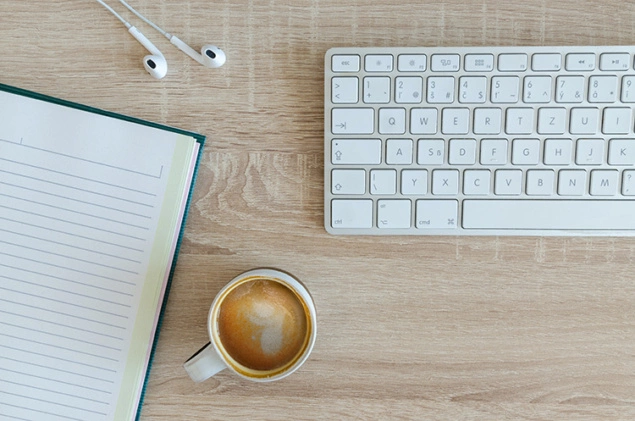 If you love writing but creating a whole eBook feels like too much work, you can also boost your earnings by writing a blog on your own website or by guest blogging for other brands.
Blogging is one of the first ways people made money online, and it's a great way to share your passions with others while making some extra cash.
When you start writing your blog, you should always pick a tightly focused niche and work with specific keywords to boost your discoverability and establish yourself as an expert. As your readers grow, you can broaden the blog to cover new areas (that are still relevant to the original idea) and build your "brand."
There are several ways you can make money blogging:
Affiliate marketing: Sign up as an affiliate marketer to earn money when people click on links on your blog. It's vital to add an 'affiliate marketing' disclaimer' if you're going to earn money this way.
Monetize with AdSense by placing strategic ads on your website that are relevant to your audience.
Write sponsored posts: This involves a business paying you to write a blog post about their brand or product(s) and is a popular way to monetize a blog. Again, you should add a disclaimer if you're writing a sponsored post.
Sell something: It's also possible to combine an online store with a blog by selling digital or physical products on your website.
Build authority: If you're interested in securing money-making gigs like speaking arrangements, television deals, or big contracts from high-ticket clients, writing a blog can be an excellent way for you to build authority and make yourself more valuable to prospective clients.
18. Become an influencer on social media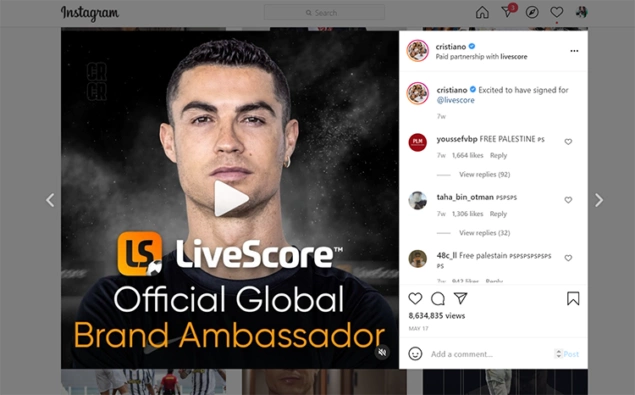 Social media influencers are all the rage lately. But you don't need to change your name to Kardashian, Jenner, or Ronaldo (who earned $975,000 for every sponsored Instagram post in 2019) to start seeing an income from social media.
Nano Influencers can start to make money online with just 1,000+ followers on Instagram ($10-$100 per post), YouTube ($20-200 per video), TikTok ($5-$25 per post), Twitter ($2-$20 per tweet), or Facebook ($25-250 per post).
Similar to blogging, most of your money as an influencer will come from affiliate marketing and sponsored posts. It's essential to work with a brand that matches your values and has a product you can believe in – followers will be able to tell if your heart isn't in it, and everyone will lose out!
As an influencer, you could make money online from:
Speaking gigs
Sponsored posts
Your own online store
Affiliate links in your bio
Selling photos
Selling ads on your podcast or YouTube channel
Becoming a brand ambassador
Writing a book
Appearing at events
And more.
If you're selling items online, you could also use influencers to maximize brand awareness by asking them to collaborate. Starting an influencer marketing strategy can be invaluable for businesses and lead to a far more engaged audience.
19. Share your skills as a handyman/woman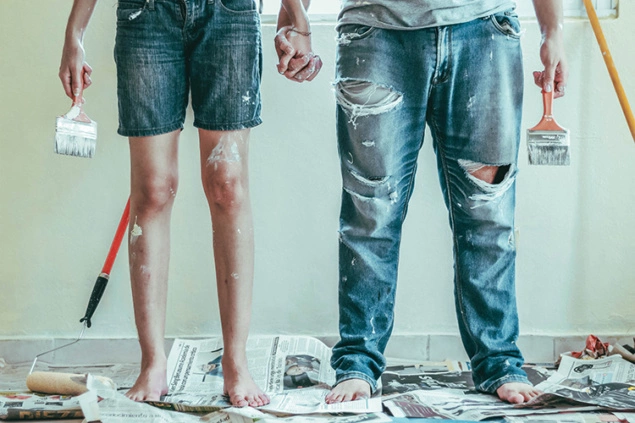 If you're not particularly creative but have some spare time (and spare muscles), you could make some respectable pocket money by offering your services as a handyman/woman.
There are a few websites where you can market your services, but TaskRabbit is probably the best spot for any new "taskers" to share their availability.
Taskers can be asked to help with a wide variety of general tasks, such as:
Furniture assembly
Moving house
Yardwork
Cleaning
Delivery services
Home repairs
Mounting a TV or mirror
Event staffing
This is an excellent and highly flexible way of making some quick cash, and it's even possible to take Tasks to the next level by marketing and growing a business.
If you'd prefer not to use TaskRabbit, you could speak to your neighbors or check out online ads on Craigslist or Facebook.
For a more virtual, helpful, easy money-making strategy, you could check out Mechanical Turk. This Amazon-owned platform lets you complete small tasks such as taking surveys, giving an opinion, completing some light categorization tasks, and similar online "micro gigs" for up to a few dollars at a time. While this certainly isn't a get-rich-quick scheme, you might be surprised how quickly the figures add up with minimum effort!
20. Rent a spare room or holiday home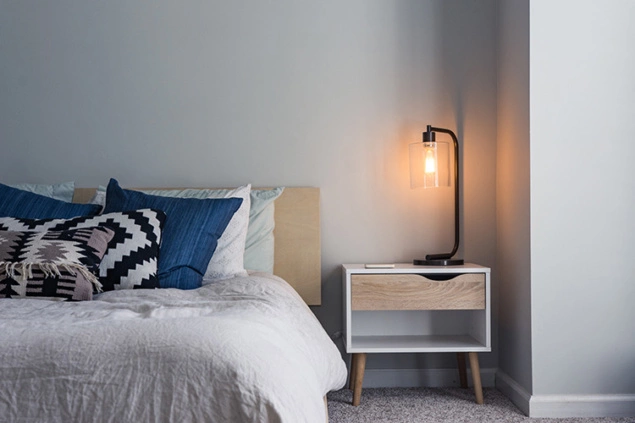 If you haven't heard of Airbnb… I don't know what to tell you! This online platform connects holidaymakers with people who have spare rooms, apartments, homes, treehouses, etc., for a win/win arrangement. If your space is in a tourist hotspot, you can make some significant cash with this platform.
What's particularly good about Airbnb (for hosts) is that you get to set your own prices. However, Airbnb will take 3% of the booking total in fees.
Some people even rent out their entire homes with Airbnb, choosing to stay with friends or family or take a short vacation themselves. At the same time, the guests enjoy your accommodation, and you enjoy some extra cash!
Top tips for making money online for beginners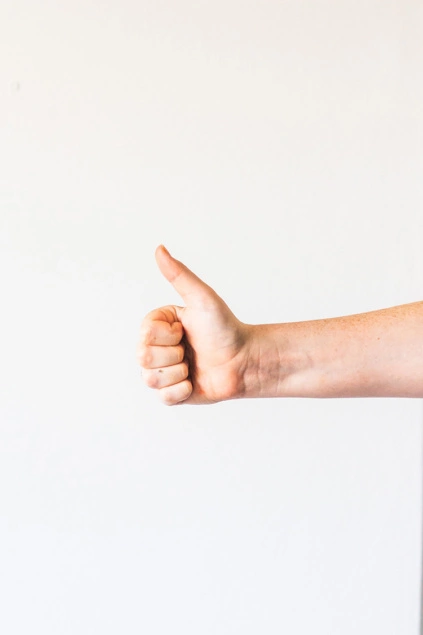 Now we've looked at some of the best legitimate ways to make money online (legally), it's time to consider how to maximize your virtual earnings and make the most out of your side hustle or online business.
Take it seriously
Whether you're applying for a freelance writing gig or picking up some TaskRabbit jobs, it's always worth treating any money-making opportunity as a "real job." This means no working in your underwear and being professional and available at the agreed times.
Be professional
This is a big one when it comes to completing an application, but even after you've been approved for an online money-making endeavor, you need to maintain a professional approach to any work. Remember, your clients are building an opinion of you, and your future work may depend on how you act now.
Provide samples
If you're asked to provide samples to get started with online work, you'll need to provide enough samples to give the client an accurate idea of your work but not so many that they feel overwhelmed. Take some time to understand what they want from you, and (if you can) provide examples of similar work you've completed previously. Don't waste their time (or yours) with a portfolio that's not relevant to the job at hand!
Check for simple errors
Proofreading is so easily rushed, but it really can make or break an application! Whether you're a photographer, freelance writer, "Tasker," Airbnb host, dog walker… Whatever… It's vital to make the best possible first impression. And when it comes to online earnings, your first impression will most likely be your CV and cover letter. Make sure to read through anything you send to a company or client slowly and carefully, checking for errors in grammar, wording, and spellings BEFORE you send it out! It's also a good idea to check how the company/individual refers to themselves and (for goodness sake) spell it correctly!
How to make money online: Final thoughts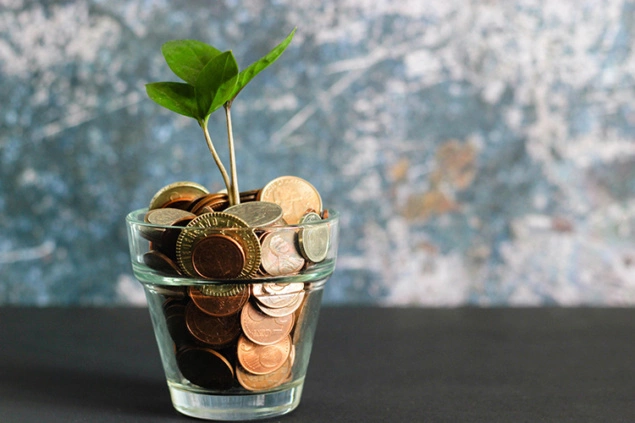 The rise of online gigs and virtual working has made it easier than ever to make money online from the comfort of your own home.
Whether you love working in your PJs, struggle to find a part-time job that's flexible enough for you to look after the kids, or want to explore the world, earning money online is simple, flexible, and attainable for anyone else!
Watch out for get-rich-quick schemes and always be wary of businesses asking you to pay upfront for a business "opportunity." If you're going to make money from an online task, you shouldn't have to pay anyone to do it. It's a good idea to remember that things that look too good to be true are often just that!
However, if you take our advice, you'll find some great online money-making ideas with enormous potentials for profit. Whether you want some extra pocket money or are looking to transform your life entirely. The rest is up to you.
FAQ
What is the fastest way to make money online?
As much as we wish it weren't true, there isn't really a magic "get rich quick" scheme that can make you thousands of dollars with zero effort. That said, if you have a little patience and plenty of passion, you might be surprised how quickly those 6-figure incomes can come in!
One of the fastest ways to earn money online is by selling things. This could be something you've made yourself or dropshipping: either way, the immediate payment when someone buys an item is a great way to get a return on your investment almost immediately.
If you don't like the idea of an online store, you could also make money fast by driving for a car share or delivery company. If you have the right skills, you might also be able to earn some quick extra cash by offering freelance services or working as a handyman/woman.
What is the best way to make money online in 2022?
This is a tricky question, as any online business can be a success if you have the skills, talent, passion, and marketing. That said, some of the best ways to earn income online in 2022 are by taking advantage of current crazes.
You could start a YouTube channel or Twitch stream, sell your photos, create a website or blog for affiliate marketing, or start your own online store. Writing an eBook is also a cool and unusual way to make money online that can be hugely profitable.
How can I make $100 a day online?
Making $100 per day online really isn't an unachievable goal in 2022! With so many business opportunities and passive income streams available, it doesn't need to be difficult to bring home the bacon with a computer and internet connection!
Freelancing, starting an online store, selling your photos, and even taking surveys (although, please note, this can take a while to build up) can all easily earn you $100+ a day from your couch! What are you waiting for?